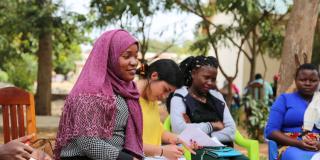 VSO works with over 5,000 young people globally who are bringing about lasting change in the communities we operate. These young people are our regional champions, advocates and campaigners.
By equipping young people with the skills and knowledge they need to take charge of their own development, they can build and strengthen communities, shift social norms, and amplify their voices and that of their communities.
Page contents:
What are VSO's youth networks?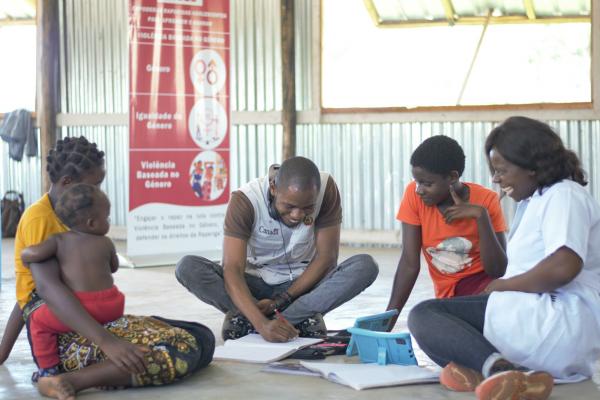 VSO has youth networks operating in 17 counties across Asia Pacific, Africa and Europe.
Youth networks are formal or informal youth spaces or platforms designed to unify and amplify the voices of young people at a local, national, regional and global levels.
They are established and led by youth and include young people from a diverse range of backgrounds, including the most marginalised youth.
The networks can operate virtually, physically or both. They can be registered or operate as loose networks, and can operate independently depending on the requirements of the network.
Our members are a mix of young people including International Citizen Service (ICS) alumni, national youth volunteers, community volunteers, marginalised young people that VSO is supporting through its programmes, and other youth interested in VSO's work.
Who are the youth champions?
Youth Champions are a smaller number of youth network members closely working with VSO while keeping an active connection with the wider networks. They provide an essential connection between VSO and the youth networks, having a formal role and contributing to VSO's programming.
What do youth networks do?
The networks work closely with VSO programming teams to design and lead on key projects for VSO in a range of areas. Examples of their work include
Youth employment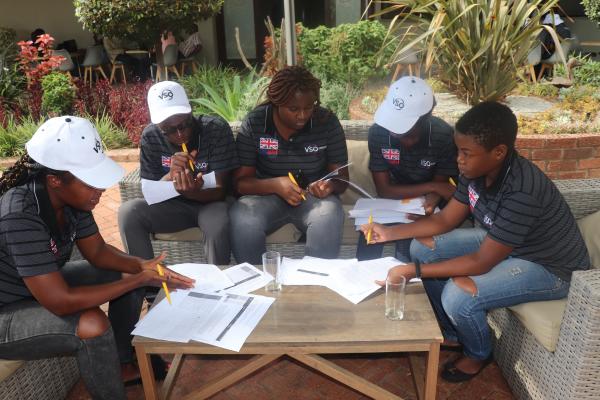 Our youth have led research actions on the barriers to employment youth face which has informed our multi country programming on youth empowerment. They also have delivered employability events in response to the disproportionate impact COVID-19 has had on youth unemployment.
In Kenya, the climate youth champions created awareness and trained youth on agroecology via webinars. They also conducted research on the state of food systems and organised a dialogue to discuss their findings. Next, they organised a stakeholders' forum to generate action plans for the priorities that emerged in the food dialogue.
"We organised a training on organic farming for 130 community members in rural Nandi. We collaborated with the Nandi County government through the Ministry of Agriculture. They provided an expert in the field to train the community on ways of farming that are better for the environment and our health." says Fridah, a Kenyan Youth Champion.
Raising awareness about climate change
Young people are best placed to hold decision makers to account. Young people are the majority, and our future is at risk if we do nothing.

Hosea

Youth Champion in Uganda
From radio shows and webinars to social media campaigns, digital tools have played a big role in creating awareness on climate change, training people in climate action and campaigning for issues related to climate change. VSO youth are also creating awareness about the effect of climate change in marginalised communities through social media and media outlets in Cambodia, Tanzania and the Philippines.
In Cambodia, climate youth champion Pheakdey and her team conducted online training on climate change and developed videos on waste management and recycling, featuring two entrepreneurs. They also started the Facebook challenge: Stop Climate Change, Start with You.
With the Facebook challenge: Stop Climate Change, Start with you, we encouraged people to post pictures of their daily climate-sensitive actions, such as cycling to work, using refillable drinking bottles and reusing plastic waste. They tagged their Facebook friends encouraging them to take action as well.
Influencing policy makers and raising awareness about VSO's work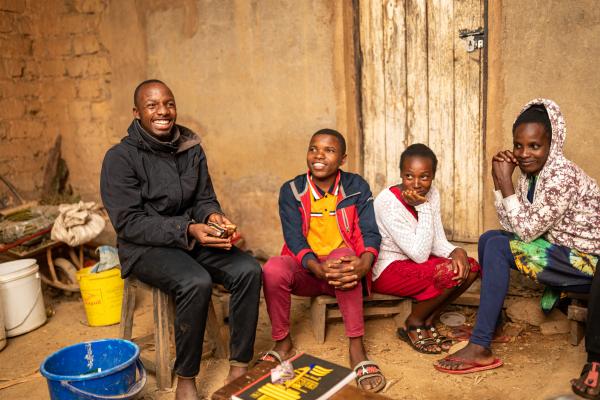 Our youth champions have spoke at major global forums and conferences such as the Women Deliver Conference, Global Youth Economic Opportunities Summit and Sustainable Development Goal forums. Youths have also been consulting with key policy decision makers and championing the Sustainable Development Goals (SDGs) in Nepal, Pakistan and Malawi.
Fridah Okomo, VSO youth champion in Kenya represented VSO and youth at large during Africa Climate Week. There she shared youth priorities, solutions and key demands to African government heads, ahead of COP26.
She also represented young people and VSO through a virtual event at COP26 on 'Mainstreaming youth in climate policy'. She shared the experiences of the youth platforms and their contributions in tackling climate change by showcasing some of the innovations led by young people, advocating for the need to include youths in climate policies.
COVID-19 response
During COVID-19, VSO's youth networks set up a global-wide task force team to disseminate lifesaving information about COVID-19 to marginalised communities.
In Zimbabwe, a team of 16 VSO youth volunteers, known as the Youth Engagement Action Team, have worked with communities to debunk myths, share tips for spotting fake news, and spread scientifically accurate messages. They exposed false claims that people of African descent cannot get COVID-19 or that drinking alcohol provides immunity. They also showed how documents that appear to be 'official' can be used to spread disinformation.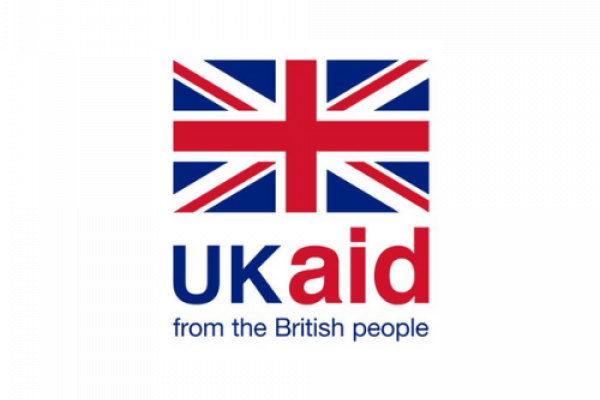 More examples of their work include:
Humanitarian aid: Distributing emergency food supplies and hygiene kits to over 10,000 people in Mozambique and Zimbabwe in the wake of Cyclone Idai.
Women and girls' rights: Advocating against gender-based violence in Kenya through social media.
Sexual reproductive health and rights: Challenging the stigma associated with people with disabilities for continued access to Sexual Reproductive Health Rights services and information in Ethiopia and Rwanda.
Sign up to our newsletter to hear more about the impact that young people are making across the globe.
Where do youth networks work?
Bangladesh

Established in 2017, the National Youth Engagement Network (NYEN) Bangladesh is a way for
young people in the country to build connections, skills, and a better future.

Its 456 members weave a web of influence through the public, private, and political spheres in five regions of Bangladesh, providing access to key decision-makers and driving positive change in
their communities. There are currently three important issues of focus for NYEN
Bangladesh: climate change, early child marriage, and COVID-19.
Cambodia

The Youth Champion Network in Cambodia has around 20 members in three provinces – Siem Reap, Battambang and Phnom Penh.

They work with everyone from young community members to government decisionmakers, and helping young people meaningfully engage with the issues they care about. From social inclusion and gender equality, to tackling climate change and the ongoing consequences of the COVID-19 pandemic, the network helps to build knowledge, skills and experience in young people and
communities.
Ethiopia

Due to the ongoing conflict and political turmoil in the country, peace has become top priority for
most Ethiopians. To this end, 180 youth volunteers have worked in partnership with the Ministry of Peace, to build the knowledge of thousands of youth volunteers on a variety of topics to help create a national youth community volunteer network for peace and development.

Youth network members are also conducting research into barriers to employment and entrepreneurship for young people, informing large initiatives for the economic empowerment of young people in the country.
Kenya

Youth for Sustainable Development (YSD) is a youth-led network in Kenya focusing on improving the lives, livelihoods and futures of young people across the country. 

Whether that's ensuring fair and inclusive representation in national policymaking, holding those in power to account where they fall short of their obligations, or advocating for the future of the planet, the network brings together over 300 young people from 12 counties to promote and champion youth voices.
Malawi

Young people in Malawi face many challenges to their health, education, employment, empowerment, participation and overall wellbeing. 

To help young people tackle the challenges they're facing, 12 youth champions, each representing a wider network of around 50 youth volunteers, are selected from marginalized communities to represent youth voices in National SDG reviews, work with the government on youth policy, and mobilize their communities to volunteer.
Myanmar

The Myanmar Youth Network includes 60 youth ambassadors from three regions (Magway, Southern Shan, and Kayin States), empowering young people through peer-to-peer advocacy and support.

The Sexual and Reproductive Health and Rights (SRHR) Project works through youth networks to enable young people – including people with disabilities – to realize their rights, advocate for their health needs, and enjoy freedom from gender-based violence.
Nepal

Nepal has a growing young population, with more than 40% of the total population of Nepal aged between 16–40 years. Despite this, Nepal ranks 94th overall on the Youth Development Index.

Four hundred young people across three provinces – Bagmati Province, Madhesh Province and Karnali Province – have been working at multiple levels to redress this imbalance, actively working to improve education, health, and resilient livelihoods for young people in Nepal.
Nigeria

The network spreads across 17 states in Nigeria with over 300 volunteers mainly focusing on engagement and advocacy around climate change, youth employment, and the Nigerian Youth Parliament.

The Nigerian National Volunteer Service (NNVS) works to fight poverty, break down tribal, religious, and political divides, and enhance national unity and wellbeing of the people. Nigeria's youth network is actively involved in helping to develop and further youth voices and volunteering as part of this program.
Pakistan

Pakistan's youth engagement work takes place within formal and informal youth networks of more than 200 young people across Pakistan.

The network has reached more than 10,000 young people through its social media pages and digital campaigning, as well as within physical spaces via touch points like education champions, rescue officers, youth trainers and primary actors while focusing on the most marginalized and vulnerable groups.
Philippines

VSO's youth engagement in the Philippines focuses on social cohesion and durable peace, while promoting resilient livelihoods and communities.

Through youth networks, young people in the Philippines advocate for a wide range of causes, including peacebuilding and social cohesion, climate change action and resilience-building, birth registration programs for people at risk of statelessness, and the promotion and development of the country's national volunteering program.
Rwanda

Over the past few years, the importance of promoting and improving young people's health – particularly SRHR – through strengthening policy, strategy and community has come to the fore.

Youth volunteers in Rwanda have taken up the important challenge of ensuring that young people are able to assert their rights and take on their responsibilities when it comes to their health, covering eight districts, working with four consortium members, and eight collaborative partners.
Sierra Leone

The youth network in Sierra Leone, called VIOnet (Volunteering Involving Organizations Network), has been working with the government to advance youth participation and inclusion, forming strategic partnerships to improve youth representation and collectively address their specific needs.

Where once young people were shut out of policymaking, VIOnet provides avenues and opportunities for collaboration between young people, communities and decision-makers.
Tanzania

Tanzania has one of the world's fastest-growing youth populations. While these millions of young
people face many challenges, they also represent a well of potential for the country's future. The youth network in Tanzania covers six zones with 2,000 youth volunteers.

They actively engage in VSO livelihood projects mainly focusing on social accountability, climate justice and advocacy for youth-friendly sexual reproductive health and rights (SRHR) services.
Thailand

Thailand has an ageing population, which means it is vital that the younger generations in Thailand have access to quality healthcare, education, and livelihoods opportunities to secure the county's future.

Thailand's youth network grew from a number of smaller youth groups coming together under the Voice of Youth project. The groups work together to build a peer support network, sharing best practices to strengthen their capabilities, empower their peers, and transfer knowledge and skills to the next generation
Uganda

Uganda has the youngest population in the world, with more than three-quarters of Ugandans aged under 30. This presents a huge opportunity, but also a huge challenge.

The National Youth Engagement Network (NYEN) in Uganda formed in 2020 from alumni of the International Citizen Service (ICS), operating on a national level in four  different regions. It is a youth-led network and tackles challenges faced by the youth in Uganda, predominantly focused on issues in health and livelihoods.
Zambia

Zambia's youth network is called Kalibu Youth – Tulande: An Open Space. It was established by a team of youth champions to help young people in Zambia tackle a number of challenges – from youth unemployment to access to sexual health services and a rising suicide rate among the youth population.

The youth movement was created around the central idea to provide a platform for young people to learn, share, and access service providers in both mental health and sexual and reproductive health. 
Zimbabwe

VSO's youth work in Zimbabwe has traditionally centred on tackling health-related challenges. However, with increasing national and international attention on the climate crisis, the focus now also is shifting to the effects of climate change in disaster-prone areas and the roles young people can play in tackling the crisis.

The network has 20 youth volunteers working in Chimanimani District to help raise awareness – and sound the alarm – for climate change issues.
Stories from our youth champions
Our climate champions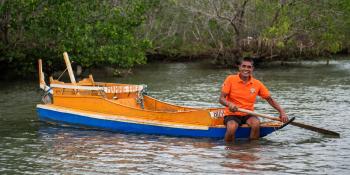 Watch the recordings from our three Facebook Lives from the Philippines, Kenya and Nigeria. Learn how VSO climate activists are turning the tide of plastics, protecting their environment from deforestation, and mitigating the impact of natural disasters.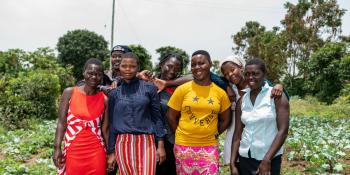 Our youth champions took over our @VSOPeople account on Twitter, to share the ways they're tackling climate change in their communities. Watch the video to find out more.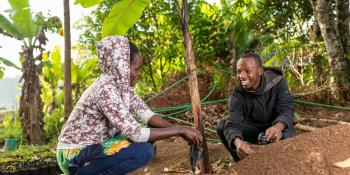 In this blog we share five ways that our youth champions have realised tremendous achievements in creating climate awareness, climate resilience and triggering climate justice in their communities.
Our health champions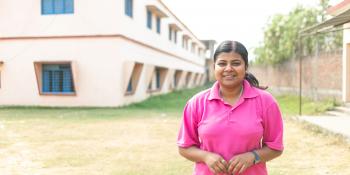 Meet Aarati, a health champion working on youth health rights in Nepal. Her work on the strengthening youth and adolescent health access and rights (SYAHAAR) project is helping youth and LGBTQ+ people to access sexual and reproductive health services.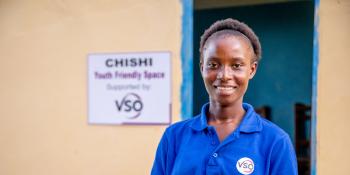 Meet Yvonne, a health champion who's improving access to sexual and reproductive health for youth in her community, and empowering girls and boys in rural Zambia to make informed decisions about their sexual health.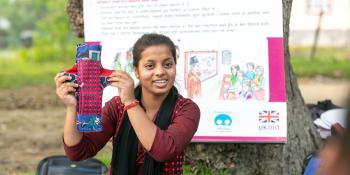 Meet Manisha, a 19 year old volunteer who has been working with VSO for three months as a Youth Health Champion, teaching young people about adolescent health in Nepal.