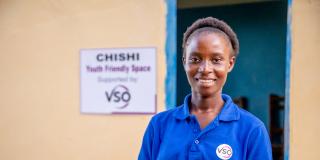 My name is Yvonne Katwishi. I am from Koni zone and I am a community facilitator here on Chishi Island in Zambia.
VSO has given us Talking Books which we use to teach people in the villages. These Talking Books have many lessons that we use to teach people in the villages and these lessons can improve our lives.
During the COVID-19 outbreak, the Talking Books had information about the disease. There was enough of information to help us protect ourselves. It was not the cure, but the information helped us learn how to protect ourselves and stop the spread of COVID-19.
Another example is on sexually transmitted diseases. At the time there was no one to meet with the youth and talk freely. It is easier for youths to talk amongst themselves as opposed to talking to their elders as youth may fear that the elderly person knows their father or mother, so if they go to ask for condoms from them, they may go and tell their mother that they are being promiscuous.
"Before we had community facilitators, young men and women were afraid to come to the clinic to collect condoms."
It's easier with my fellow youth because they can advise me on anything. With the sexually transmitted diseases, if the youth are using condoms every time they have sex, then the spread of these diseases is reduced.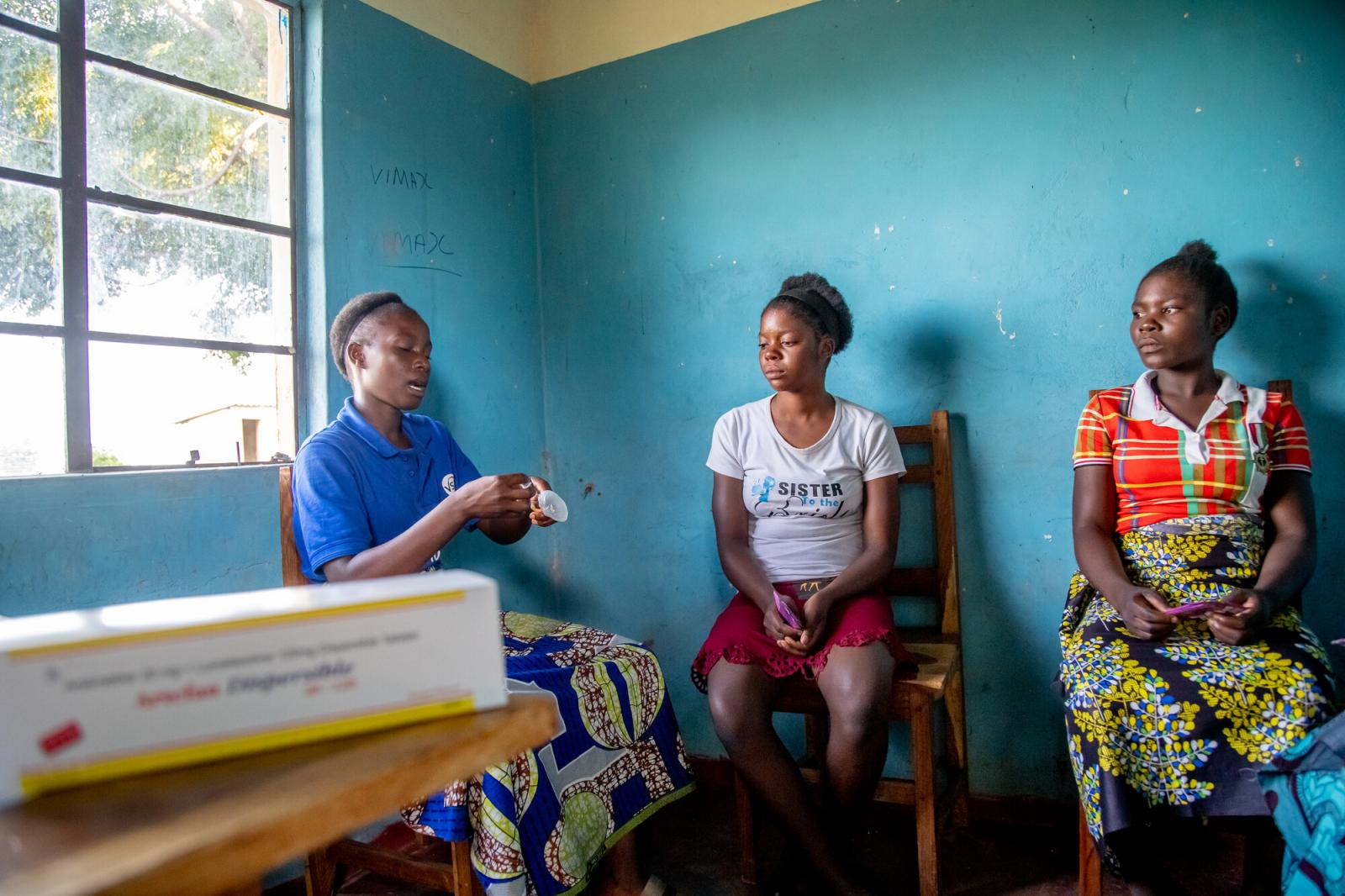 The most common problems we have here on Chishi Island are that, we have a lot of teenage marriages especially amongst the females. These girls are being married off while they are still young, so when they get pregnant, they may end up losing the baby at birth or the girl may die during childbirth. Another problem is that the youth have no productive activities to engage in, so they end up wasting their lives by indulging in alcohol abuse and other vices.
We as community volunteers are trying to reduce these problems because as the Bemba saying goes, "The trees that are still growing are the forest of tomorrow" meaning if the youth lose their way, then there will be no one left in this village in future.
Before we had community facilitators, young men and women were afraid to come to the clinic to collect condoms. They would not voluntarily come to the clinic because of the same fear. The fear that their parent would be informed and be upset about them using condoms at a young age. They would conclude that their child is being promiscuous. Since we now have community facilitators, the youth find it easier to speak to their fellow youths. We can now go and seek help for any problem we may have, and if the facilitator can't solve the problem, they can take it to the clinic and help explain what the problem is.
In relation to the sexually transmitted diseases and the reason they spread, the youth are not using condoms when they are having sex. Teenage pregnancies and teenage marriages have reduced. This is important to that young women can stay in school. By staying in school drop out of school youth are kept busy, and they can avoid the vices that could destroy their lives.
About Training and Local Knowledge (TALK) in Zambia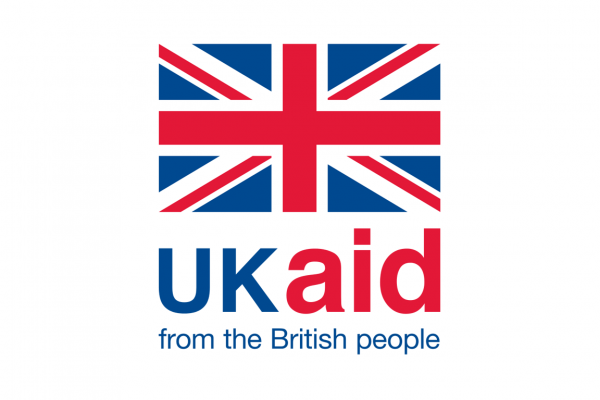 Since 2015, VSO's Adolescents Training and Local Knowledge of Sexual and Reproductive Health and Rights (TALK) project, has been applying a comprehensive approach to empowering girls and boys in rural Zambia to make informed decisions about their sexual and reproductive health.
The project, based in the remote rural location of Samfya District in Northern Zambia, has to date, engaged and trained 115 community-based youth volunteer peer educators to provide SRHR information and education to 8,000 family and community members and young people. These include in and out of school youth, providing information about puberty, menstrual hygiene management, the consequences and risks of teenage pregnancy, family planning, STI's, HIV and sexual and gender-based violence.
Training and Local Knowledge (TALK) in Zambia is Funded by Big Lottery, FCDO and Arms Limited, 2015-2021.
Read more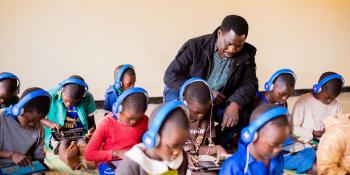 Meet 14 year old Mphatso who dropped out of school without the ability to read or write. He was sat in class with 200 other students unable to learn, so what was the point of attending school? Educational tablets are now giving Mphasto the education he deserves.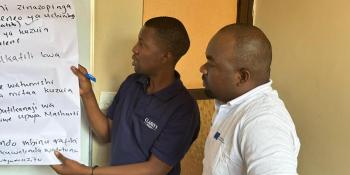 Emeka Enwe, a Finish citizen, and Dotto Joseph from Tanzania might normally live over 4,000 miles apart from each other, but through VSO's blended volunteering model, they've joined forces. Today they're working together on a beekeeping project in Tanzania.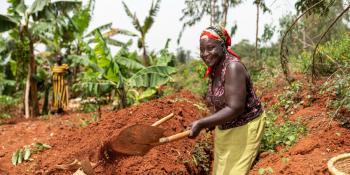 As we mark World Food Day, one statistic should be at the forefront of your mind. Currently one in ten people go to bed hungry each day.