The answers to all your frequently asked questions about volunteering with VSO.
How do I apply to become a VSO volunteer? 

On the 'Volunteering Opportunities' page, you will find all of our available volunteering roles. You'll go through a competitive selection process to ensure you're matched with the right role. You'll begin by answering some eligibility questions and submitting your CV. We aim to get back to candidates within 10 working days of receiving your application.
How long are VSO volunteering placements?

Most often, we receive requests for volunteer support over 9 -24 months. Occasionally, you may find opportunities that require a shorter time commitment of 3-8 months, but such placements are less common.
What kind of volunteers are VSO looking for?

Education Professionals - To deliver our education programmes we're looking for experienced Early Years and Primary teachers, STEM experts, teacher educators, teachers with experience in Inclusive Education (disability), emergencies and education technology, girl education, life skill, functional/non-functional numeracy and literacy, accelerated leaning, curriculum developer. We also have roles for professionals with expertise in school leadership and gender transformative pedagogy.

Health Professionals - To support our Health programmes delivery, we're looking for Health Policy Analysts, Monitoring and Evaluation Adviser in Health programs, Youth Engagement Specialist, Health Advocacy Adviser, Sexual Reproductive Health & Rights Advisors (SRHR Adviser), Public Health Specialist (clinical or non-clinical), Health Education/Promotion Specialist, Health System Strengthening specialist and Community health specialist. We also look for professionals with experience in community mobilisation, safeguarding and security, social inclusion and gender, social accountability, and resilience.

Livelihoods Professionals – To support our Resilient Livelihoods Programmes we're continually looking for professionals with experience and expertise in Gender and women empowerment, SME/sustainable Agribusiness, Youth Engagement, Climate Change, Governance in Conflict Situations, Food Security/Agronomist, Labour Market Research, TVET Curriculum Development, Decent Work, Waste Management, Green Economy Analysis, Renewable Energy, Community Group Engagement.

Working in Fragile Contexts - We also look for Third sector professionals with experience in climate change, governance in conflict resolution, peacebuilding, community mobilisation, safeguarding and security, social inclusion and gender, social cohesion, social accountability, and resilience.
I haven't heard back after applying for a volunteering role

We try our best to get back after the job is closed but because of very high volume, we may not be able to feedback individual application. We aim to get back to all applicants within 30 days of the closing date for any given role.

If it has been more than 30 days, please contact us at enquiry@vsoint.org so we can follow up with the hiring team who will provide you with an update on the status of your application. Due to the high volume of applications, we will only contact the candidates who were longlisted.
Can I volunteer if I have a medical condition?

As long as you meet the requirements of our person specification we welcome your application.

All successful applications go through medical clearance examination. The medical clearance process is independent from your selection and is completed on a case by case basis in partnership with medical professionals. Many of the rural areas we work in have few or under-resourced health facilities so we need to make a full risk assessment for each volunteer to ensure their wellbeing. If you do need any additional support, we will work with you to find out if we can make reasonable adjustments so you can take part.
Is there an upper age limit for a VSO volunteer?

VSO and our local partner organisations value the skills and experience that older volunteers can bring to a placement. VSO is an inclusive organisation. We welcome applications from candidates with lots of experience and can work with you to find a suitable role.
What support does VSO offer and what do I need to cover? 

For volunteers joining the project from overseas VSO offers:

An induction programme using online
A living allowance to cover your basic living expenses
Accommodation whilst on your placement
Travel incurred in undertaking your role
Medical and personal liability insurance
Required immunisations and anti-malarials
Criminal Background check and work visa permit

What you may need to cover or consider:

Medical examination and dental check up
Personal effects insurance
National insurance and pensions contributions (if applicable)
Any professional memberships and registrations
Can we volunteer as a couple? 

It is possible to volunteer as a couple, and it is something that we try to facilitate and make possible wherever we can. However it can make finding a placement more difficult as you will have to find two vacancies on our website, at the same time, in the same place, which match both of your skill areas.
Can I take my family or an accompanying partner?

This is something we try to facilitate where possible. If only one person is suitable for a role with VSO, the other can go along as an accompanying partner. In this case we would only cover the costs of the VSO volunteer and you would need to check on each job description whether accommodation would be suitable for two people.

We have had volunteers take their families in the past. Whether or not this is possible is handled on a case by case basis – it is best to mention at the start of the process that you intend to take your family on placement. Once again, in this case we would only cover the costs of the VSO volunteer, so you would need to make provisions for your family if they accompanied you.
How long does it take from application to departing for placement? 

 It can take between 3-12 months from applying to departing. It is difficult to give a specific time frame as each case is different. The time it takes to move through the process will depend on your personal availability, if you're applying as a couple, what your skill set is, the country that will volunteer in and the relevant visa processes, your personal circumstances and the nature of the role. The longest part of the process pre-placement is waiting for visas and work permits to be issued.
What fields do VSO volunteers work in? 

Our work focuses on delivering long-term change in three areas: education, health, and resilient livelihoods. We organise our efforts in these three core programme areas:

Adolescent and youth sexual and reproductive health and rights
Inclusive education
Agro-based value chains to expand, this refers to our work supporting farming communities; helping to provide better market access for marginalised farmers, improve farmers' bargaining power and increase crop yields.
How do we choose our volunteers?

VSO only sends experienced professionals to where they're needed. We assess on an individual basis based on experience and qualifications.

For our basic requirements, we ask that you have at least three years' experience in your field, have a degree or equivalent qualification, be fit and healthy, pass our criminal record check, be able to commit to the full duration of your placement and be willing to live on a basic allowance and adapt to new living conditions.
What training and support does VSO provide to volunteers? 

VSO's training programme focusses on broadening our volunteers understanding of international development and preparing them for living and working in a new environment.

Our pre-departure training programme uses a mix of home-based learning and residential courses depending on where the volunteer is from. We have online courses to give our volunteers an insight into the realities of volunteering in a development context. Depending on the country of residence, they may also be invited to a residential training weekend.

We also have audio language resources available online, and part of our volunteers training when they arrive in-country may include further language training. Additionally, we also have opportunities to connect with serving and returned volunteers through our online forums. 

In terms of support on placement, our local offices are there to support volunteers throughout their placement.

Each volunteer has a detailed in-country induction by the local VSO country office when they arrive, which covers: locally-important issues, medical and security procedures, language and cultural training, meeting other local volunteers and specific objectives of their placement.

All volunteers have an allowance paid in local currency. The allowance meets reasonable living expenses in country but will not be enough to live an expat lifestyle or send money home. All volunteers also receive a minimum of 3 weeks annual leave.
Can I choose the country I work in?

With the new recruitment process this is possible as you are able to see roles and the countries in which you are based before you apply however to maximise your chances of finding a placement and utilising your skills where they are needed most, we would encourage you to be as flexible as possible. This gives you the maximum number of options too. 
How does VSO ensure the diversity of volunteers?

We bring people from different backgrounds, expertise, and experiences together to fight poverty. Not only do we recruit international volunteers from all over the world, but we are also increasingly working with national volunteers who work in their own countries.
How would my pension / National Insurance contributions be affected?

We encourage you reach out to your local advice service's to find out more about how your pension or national insurance contributions could be affected by volunteering.
How does VSO look after the health and wellbeing of volunteers ? 

We provide comprehensive medical insurance and support for all volunteers. Each country office has an appointed medical adviser, and volunteers receive a list of recommended doctors, clinics, dentists and pharmacies. The VSO country office provides emergency contacts and medical emergency procedures 24/7, and they are always there to help with major personal, medical or security problems.  

VSO constantly assesses security in each of the countries we work in to ensure that our volunteers come to no harm. We are committed to ensuring the experience of our organisation is one that is free from any form of abuse or exploitation. See our policies and statements for more information.
What is your policy regarding safeguarding? 

At VSO, we have embraced a culture where zero tolerance means ensuring everyone is clear about what is appropriate and acceptable and what is not. We have safeguarding representatives in each country, and a whistle blowing policy. All our colleagues are encouraged to speak out and challenge inappropriate behaviours wherever they see them. We are continually looking to improve the processes and practices we have in place to keep both our staff, and the most vulnerable people we help every day, safe from harm of any kind. Please refer to our Safeguarding and Child Protection Policy for more information.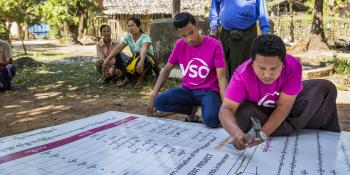 Our current roles for expert volunteers in Africa and Asia.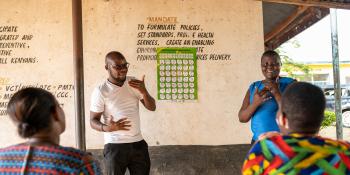 Everything you need to know about volunteering with VSO.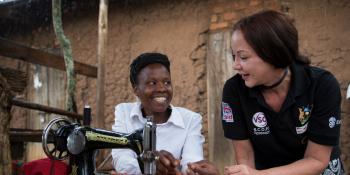 Each year, more than one billion people volunteer; joining them might just be the best thing you ever do. Here's why.