Multiple intersecting crises affect women food producers, young people and people living with disabilities.
These include climate, livelihood, food, debt, economic problems, the rollback of women's rights and austerity measures, COVID-19 and other health emergencies. The situation for young people entering the job market is quite dire and many leave rural areas due to a lack of livelihoods and increased food insecurity.
VSO has two Global Areas within Resilient Livelihoods: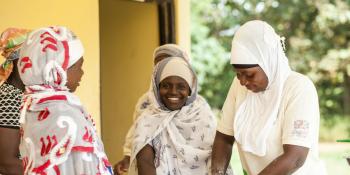 Supporting young women, men and informal workers networks to transition to green decent jobs and resilient livelihoods.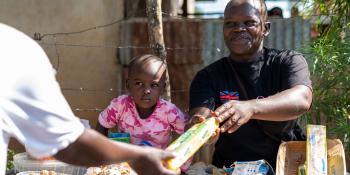 Promoting women's right to adequate food, women's control over their incomes and developing climate resilient agriculture.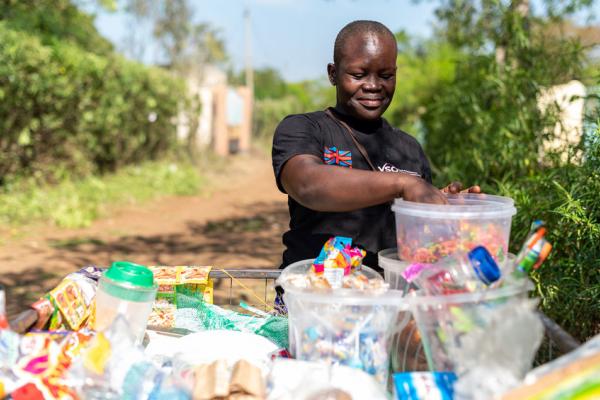 Volunteering for development
Through our volunteering for development approach, we strengthen the agency of young people and women, people with disabilities and other marginalized groups, strategic networks and alliances to:
Ensure a holistic focus on young girls and women's empowerment – building on their control over incomes, food security, addressing violence against women, unpaid care work, and protecting women's sexual and reproductive health and rights.
We address gender norms in particular where women are considered 'helpers' on the farm and not 'farmers' and do not often have 'control' over land and natural and productive resources.
Ensure demand for greater investment in public services, including social protection.
Transition to green jobs, and climate-resilient agriculture practices for food security.
Key Resilient Livelihoods activities include:
Mobilization, recruitment and placement of skilled volunteers and creation of strategic networks and alliances to facilitate dialogue, action and bring about transformational change
Vulnerability context analysis (VCA), social inclusion and gender analysis (SEGA) and social accountability monitoring to identify underlying causes and main constraints to resilient livelihoods for young people, women, and people with disabilities and identify potential interventions to address them.
Sector and thematic studies for evidence generation, including labour, market, value chain and unpaid care analysis
Livelihood protection and resilience stabilization support for the most vulnerable groups and people with disabilities through the strengthening of social networks, financial and market literacy, access to credit and savings, income-based safety nets and asset transfers, especially for those living in fragile contexts
Group formation, agency, voice and empowerment of young people to increase women's access and control to assets, productive resources and address discrimination and harmful social norms and practices
Promotion of policies for decent work, inclusive food systems, climate resilience and access to public services, transparency and accountability, respect of rights for marginalized groups and influencing changes in systems and structures
Our work in Resilient Livelihoods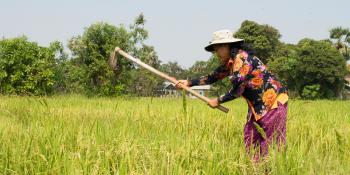 Millions of people are struggling without a reliable source of food and income to support themselves and their families.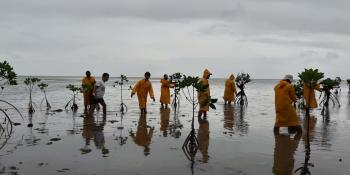 Climate change, typhoons and poor fishing practices were threatening the way of life of a coastal community in the Philippines. Then volunteers came together to plant mangroves to turn the tide.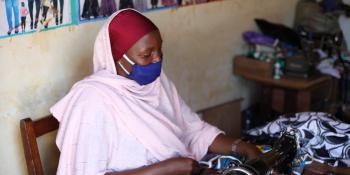 Supporting farmers, entrepreneurs and small business owners to adapt to the current crisis, and prepare for an uncertain future.