A warm welcome to VSO
We don't just go to work at VSO. We transform the way development is done by putting marginalised people in charge of the process.
When you join VSO, you'll make an incredible difference to the most marginalised in society, to your colleagues, and to our volunteers. VSO has ambitious targets to reach 5 million people in the next 3 years across Africa and Asia. Our work changes lives. Would you like to be part of it?
We're looking for people from diverse backgrounds with ideas, passion, creativity, enthusiasm and boldness to bring VSO's vision to reality.
Benefits of working for VSO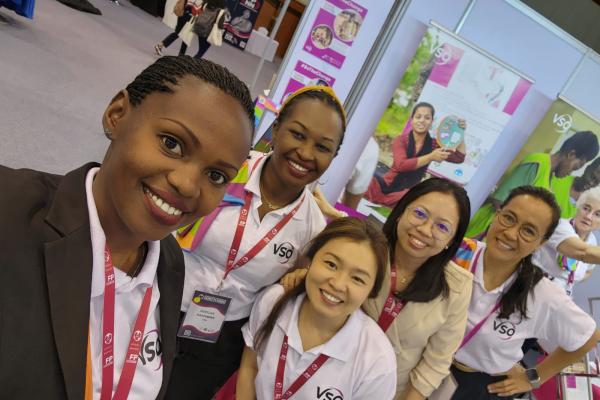 In return for your skills, energy and experience, we can offer flexible working policies, working from home days, generous annual leave, and opportunities for professional development, including a range of online self-study modules, coaching and workshops.
There may also be occasional international travel.
We regularly review our salary and benefits to ensure we are competitive and attractive to our staff and are reflective of our values.
Our pay philosophy is based on the principles of fairness, internal equity and external competitiveness.
Pension

VSO offers a pension benefit to all employees. Depending on the country you work in, this benefit could be in the format of a Group Personal Pension scheme, a savings account, an end of service gratuity, a pension allowance, or similar.
Employee and Volunteer Assistance Programme

VSO offers an assistance programme to all staff and volunteers with advice, counselling and online resources on a wide range of home and work issues. This includes caring responsibilities, financial concerns, legal queries and maintaining a work-life balance.
Personal Accident Insurance

All VSO employees are covered under a personal accident insurance policy whilst working or travelling for work. This covers the employees for death or permanent disability following an accident only, not illness, with a maximum settlement of three times your annual salary.
Medical Benefit

VSO offers medical aid for its employees in any country where there is no adequate government medical care.
Annual Leave

At VSO we offer 38 days annual leave per annum (including public holidays), pro-rata if you are part-time.
Additional Leave for Parents and Carers

We offer maternity and paternity pay and our staff can take time off for dependant and compassionate leave, volunteering days and for emergencies.
Sick Leave

All employees at VSO are entitled to be paid in full for 5 working days sick leave per month during their first year of employment, 60 working days (12 weeks) from the second to the fifth year of employment, 120 working days (24 weeks) after 5 years of employment.
Professional development

In addition to VSO's in-house learning opportunities, including a range of online self-study modules, we provide discretionary support to employees wishing to undertake external training and development activities which are specifically related to their role.

This may include up to five days of paid study leave per year; and/or an employee development loan (up to the equivalent of two months' salary); and/or a contribution towards course fees where this would help to fill an organisational gap in business-critical skills.

VSO also reimburses employees' professional subscription fees where these are relevant or mandatory for your role.
UK specific benefits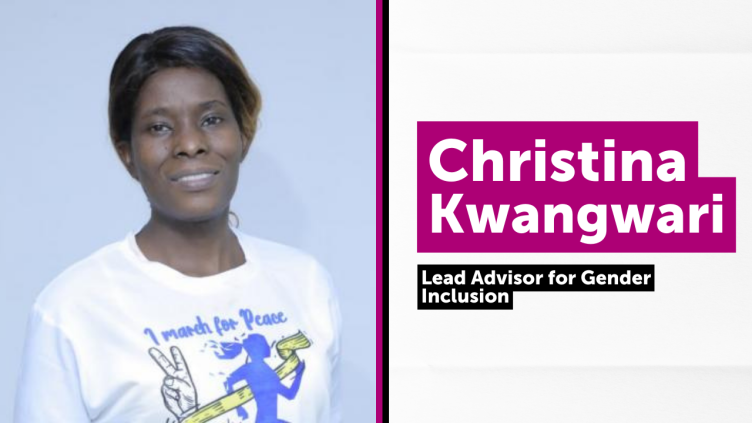 Blog: Life at VSO
At VSO, we have a team that operates across the world. Our Life at VSO series, features interviews with our current staff and gives you an insight into what life is like with a career at VSO.
Life at VSO: Christina Kwangwari - Lead Adviser on Gender Inclusion