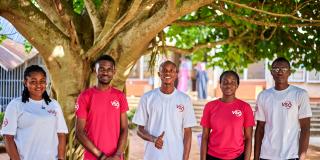 Discover how you can stay involved with VSO and become part of our thriving global volunteer network.
First things first, sign up to the VSO volunteer newsletter to stay up to date with our work.
Volunteer stories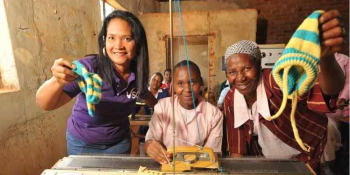 Vilma Esoto is a remarkable national volunteer working hard in the Philippines, where she ensures that out-of-school youth get the relevant mentorship and leadership skills they deserve to achieve a prosperous future.
Rukaiya Siddika is a VSO volunteer and ICT in Education Specialist who works on the Education in Emergencies programme in a refugee camp in Cox's Bazar, Bangladesh. Read her volunteer story.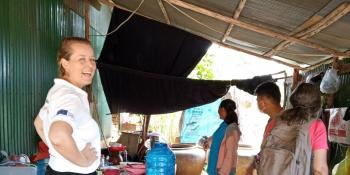 Nicoline volunteered on VSO's Rural Employment for COVID-19 Economic Recovery (RECOVER) project in Cambodia, helping rural communities to build sustainable livelihoods. Learn more about her volunteer journey.