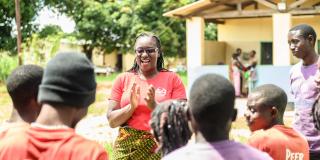 Discover how you can stay involved with VSO and become part of our thriving global volunteer network.
First things first, sign up to the VSO volunteer newsletter to stay up to date with our work.
Volunteer stories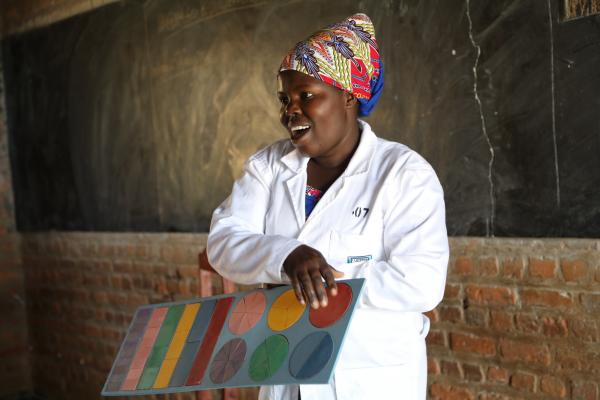 How one volunteer is making a difference to school children in Rwanda
Melba from Colombia, recounts her experience volunteering with VSO in China and more recently in Rwanda where she coached and supported headteachers, both in country and remotely after the pandemic cut her placement short.
Melba's story
A sustainable approach to small-scale farming
VSO e-volunteer Chris Evans outlines how a tiny pilot permaculture scheme in Nepal successfully spreads environmentally friendly practices and ideas in line with existing cultural traditions
Using an acre of degraded farmland, Chris founded a permaculture demonstration and training centre, which grew into the Jajarkot Permaculture Programme (JPP). Over a decade later, this tiny pilot scheme had evolved into something much bigger than anyone could have possibly imagined.
Chris' permaculture journey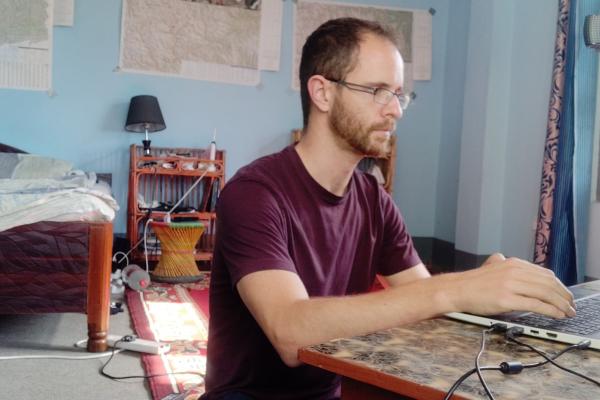 Meet the volunteers fighting poverty from their living rooms
More than 40 international VSO volunteers are now 'working remotely', giving online support to vital projects around the world, despite having had to return home due to COVID-19.
Hundreds of thousands of people have made the switch to working from home as countries have gone into lockdown. Our volunteers are no different, becoming e-volunteers providing virtual support.
The rise of e-volunteers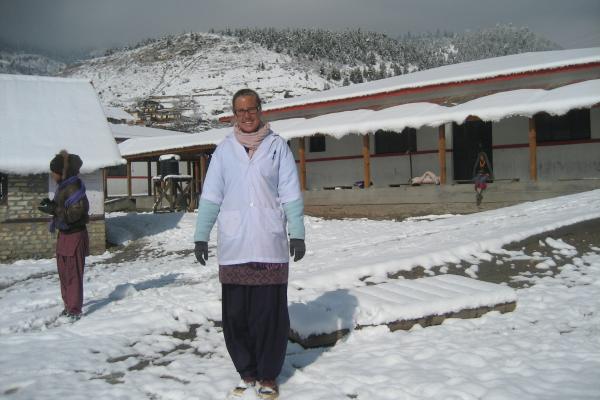 From the frontlines of Ebola to COVID-19: One volunteer's journey
Nurse Willeke Gerritsen shares how volunteering during the Ebola outbreak in 2014 prepared her to take on COVID-19 in the Netherlands.
Now, working in public health in the Netherlands on the COVID-19 crisis, she poses her biggest challenge yet – and the lessons she learned as a volunteer are more relevant today than ever before. Here, Willeke shares how her experience as a volunteer equipped her to take on COVID-19.
Willeke's story