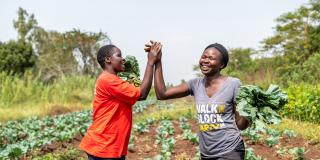 At VSO, we know that people in developing countries have the power, courage and desire to help themselves. That's why we use a volunteering for development approach that puts the most marginalised people first, to build a more equitable society.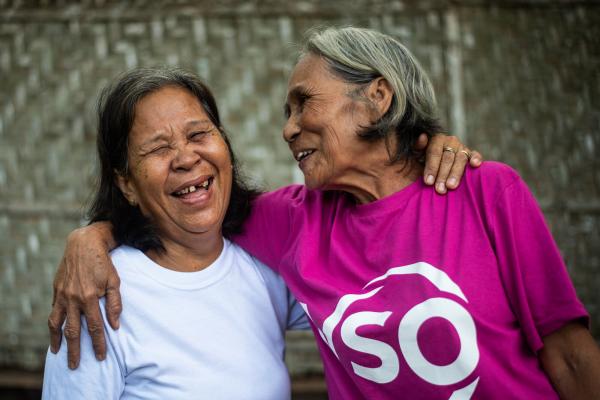 It does that by focusing first on those who are left out by society – those living in extreme poverty, or with disability and illness, those who face discrimination and violence for their gender, sexuality, or social status.
These are not passive "beneficiaries" of aid. They are the "primary actors" at the heart of our work. It is from their viewpoint and actions that we seek to define the issues, opportunities, and solutions that deliver sustainable and locally led change.
Our Volunteering for Development method recognises the importance of relationships in forging a shared understanding and commitment and building collective action to lasting change.
Through teams of community, national and international volunteers, it brings together a diversity of perspectives and experience to generate insights, innovate ideas and undertake actions that can address the underlying causes to complex problems facing our communities. It inspires and ignites the potential for active citizenship everywhere across the globe to step forward and drive the change that will create a fair world for everyone.
All our programmes address the root causes of marginalisation by focusing on three areas – what we call "core approaches" - that reliably tackle the structures, systems and conditions that make people vulnerable. These core approaches are fundamental to our Volunteering for Development method, ensuring the people we work with have the confidence and capacity to bring about change in their own lives.
What do we mean by primary actors?
Primary actors are those marginalised people in the communities we work with. They are the ones at the heart of our projects, helping us understand the community's needs, and working with volunteers on delivering the most impactful solutions. Our responses are driven by demand from the poorest and most marginalised. We always work with local partners who can guide the most effective support.
Why do we use that term?
'Primary', because they are principal contributors to VSO's work, and they shape the design and delivery of programmes. 'Actors' because they are active agents. VSO does not do development to communities; it works alongside them.
People first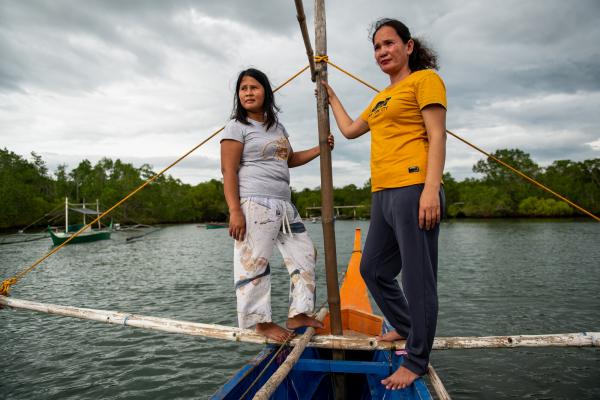 We drive lasting systemic change by focusing on those who are traditionally left out in society – including women, youth, LGBT+ people, refugees, prison populations, and those living with disabilities.
We support these people by creating spaces and opportunities for them to influence change in their own lives, including design and measurement of the programmes designed to help them. They tell us what their needs are. They begin to interact with the organisations, systems and structures around them to create change. And because the change is led by the poorest and most marginalised, the results benefit the people who need it most. Communities direct and take ownership of changes that take place, and, in doing so, take charge of their futures.
This approach builds more resilient households, institutions and societies. It changes policy and practice at local, national and global levels. And all of this brings us a step closer to meeting the Sustainable Development Goals.
Blended volunteering
Blended volunteering is a flagship approach for VSO, differentiating our work from other volunteer-involving organisations.
We bring together volunteers from the local community and other parts of the global South alongside volunteers from the global north with the aim that their collective experiences can be synergised on projects to maximise impact.
Research from a collaboration between VSO and the Centre for International Development at Northumbria University, has proven just how successful the blended volunteering model can be.
Our blended volunteering approach
Our unique approach
Leveraging our experience and extensive network, we:
1. Involve the most marginalised at all stages of programme design
From initial design through to final evaluation, our programmes are designed with individuals and communities, empowering them to lead their own change to ensure long-term impact. These people are not passive recipients of aid. We do not see them as 'beneficiaries.' They are the 'primary actors' and they are at the heart of our work.
2. Work with volunteers 
Unlike other development interventions, the trusting relationships that volunteers and communities build together ensure skills and knowledge are shared effectively and people take ownership of their own development. And the act of volunteering also often inspires the primary actors we work with to become volunteers themselves. 
Our programmes leverage an integrated volunteering approach; volunteers from local communities work alongside youth volunteers as well as local and international experts. Meaning the right skills and understanding are available at all levels of programming. 
3. Drive lasting change
Across all our programmes we build communities that are resilient, inclusive and accountable. These three 'core approaches' are fundamental to our work and how we design our interventions. 
 
Partnership opportunities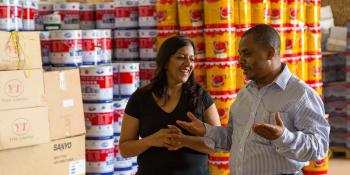 Working together we can create a better future. Find out how your organisation can get involved.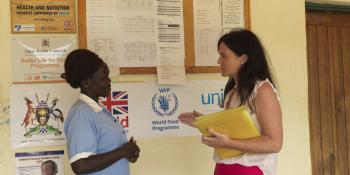 We're looking to significantly scale our impact through new partnerships over the next decade. Join us, and together we can do development differently.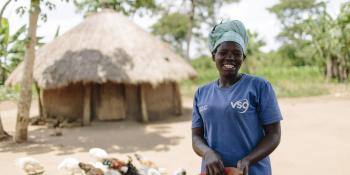 VSO partners with many Global Trusts and Foundations who fund critical work in communities across in Africa and Asia.