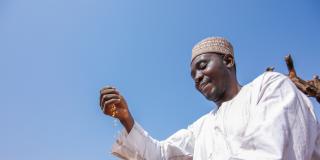 We've worked in Nigeria since 1961, strengthening inclusive education systems and supporting people to develop secure and resilient livelihoods. Over our long history here, we have worked across all 36 administrative regions.
We've reached over 320,000 people since we began working in Nigeria.
818 learners are engaging with our inclusive education programmes.
Our rural livelihoods programmes have increased adoption of improved agronomical practices by up to 70%.
Inclusive education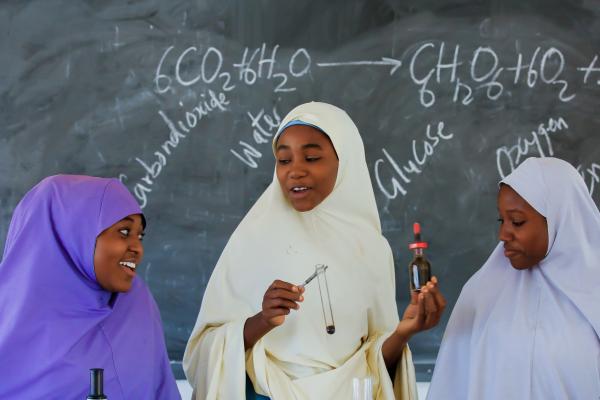 We're working to increase access to, and improve the quality of, basic education for some of the most vulnerable and marginalised children in the country – particularly girls, children not in school, and those living with disabilities.
Alongside improving the provision of inclusive teaching and learning, we're tackling some of the barriers to access head-on, by supporting communities in Enugu and Kano states to become more engaged in the education of girls and children with disabilities.
Resilient livelihoods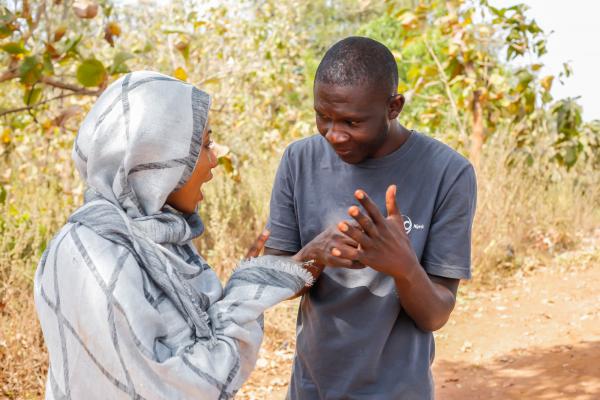 Our rural livelihood programming in Niger, Zamfara and Nasarawa states has increased adoption of improved agronomical practices by up to 70%, whilst raising farmers' income levels, encouraging crop diversification, and increasing social cohesion within farming cooperatives.
As part of our global partnership with Accenture, the Improving Market Access for the Poor (IMA4P) project empowers producer groups to benefit from economies of scale, improving profit margins for some of the country's most marginalised farmers. We've provided training in leadership and cooperative management, and supported farmers to access sustainable savings, loans and credit facilities, all the while working to mainstream principles of gender equality within the supply chain.
Supporting poor farming households to make a sustainable living
Contact us
We work with a number of partners including the UK's Foreign, Commonwealth & Development Office (FCDO), Accenture, and the Million Hours Fund.
If you are interested in supporting our work, or if you have another query, get in touch:

Office address: No 12 Asheik Jama Street Adjacent School of the Blind. Jabi, Abuja.
Email: info.nigeria@vsoint.org
---
Find out more about our work in: