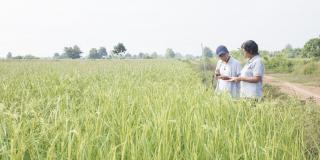 As part of a global partnership between VSO and Accenture, the Improving Market Access for the Poor (IMA4P) project identifies high-impact value chains and transforms agricultural markets, making them work better for the world's poorest people.
Making markets work for the poor
Over five years, IMA4P will enable over 22,000 poor and marginalised farmers to access a reliable source of income and food. To do this we focus on improving the skills and knowledge required to respond to changing environmental and market conditions as well as building relationships with stakeholders in order to create more favourable market conditions.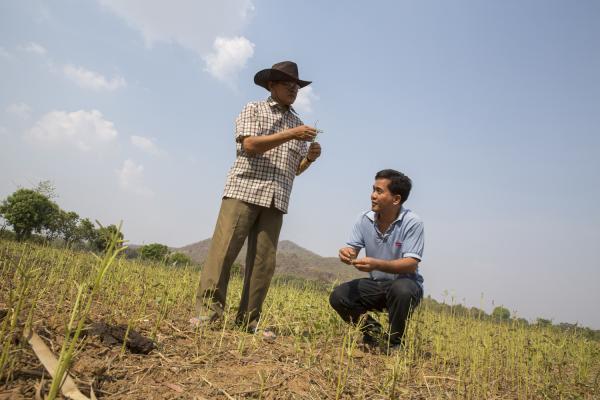 The ways in which we address the issues faced by smallholder farmers include:
Market development: International and national volunteers deliver training sessions in their expertise area to co-operative groups and individuals, helping to build skills and confidence for farmers and increase their production and help grow their businesses.
Skills development: Providing training for farmers to ensure they are able to produce rice at the quality needed by local millers, helping them get a better price for their crop.
Working with farmers to diversify their crops: To protect against shocks in the market, and develop alternative revenue streams.
Using technology as an enabler: provide access to machinery that reduces labour needed and makes it possible for older farmers to care for their land.
Removing barriers to participation: By equipping farmers with business skills, identifying opportunities for access to finance, support access to distribution channels and influencing government policy.
Building a better future
Rapid change in the dynamics of production and trade in the global economy has had a major impact on producers and workers in developing countries. We work across four countries where reliance on the agricultural sector remains high: Cambodia, Nigera, Malawi and Tanzania.
Improving product quality and supply chain relationships in Cambodia
In Cambodia, IMA4P works across numerous levels to support poor farming communities to access the sustainable source of food and income they deserve. Within the rice market, this includes:
equipping farmers with the knowledge to grow high quality rice suitable for external markets - to the levels required by the 'Sustainable Rice Platform (SRP)';
working alongside suppliers to equip and train farmers with the farming inputs, like crop fertiliser, that enable farmers to maximise their yields whilst ensuring it meets SRP standards required for export;
supporting rice cooperatives to develop fair contracts with millers, ensuring supply meets demand and attaining a fair price for farmers;
working alongside cooperatives to ensure farmers can access finance and machinery necessary to run their farms as efficient businesses;
providing farmers with business training to help manage cash flow and calculating profit and loss.
Recent impact in Cambodia
Rice yields increased by 39% and incomes increased by 83% per hectare. These changes are attributed to quality and quantity. The millers are beginning to get new orders for SRP rice which is increasing the market demand for Cambodia rice.
New rice planting machinery introduced to cooperatives through IMA4P is allowing farmers to plant 70% less seed yet reducing planting costs by 30%.
Strength in numbers in Nigeria
In Nigeria the IMA4P project is focusing on the maize and soya value chains – two products which are grown widely and often intercropped. The intervention is based in Niger State.
By intervening in the maize and soya bean value chain, IMA4P Nigeria seeks to develop the capacity of producers and other value chain actors, empower producer groups to benefit from economies of scale, and create linkages to improve the profit margins of poor and marginalised farmers.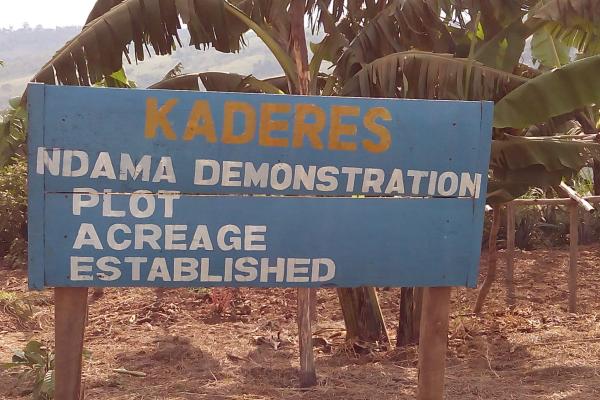 Farmers have been trained on good agricultural practices (GAP) and had financial literacy training, to help boost agricultural yields and be better able to earn an income for their families. In the past, tensions between different farmers have made it difficult for groups to cooperate. But members of the IMA4P team are tackling this, by meeting with cooperative groups in their own space and making recommendations on how to tackle their challenges. Together, these farming groups are now taking collective action like buying inputs and group farming.
Opening doors in Malawi
In Malawi, coffee growers have had training on how to mitigate the risks of climate change through improved organic production techniques, how to develop organic plant-based manure which reduces the reliance on animal manure, and how to use machinery to support coffee processing.
VSO and Malawi Organic Growers Association have established six co-operatives to grow coffee in the Ntcheu region of Malawi. As a result of the IMA4P project, these six co-operatives now have access to pulping machines – an essential step in mechanising the primary processing of the coffee. The pulping machine makes it possible for farmers to remove the red cherry around the bean by machine rather than hand, making it faster and more efficient to process the crop.
---
Stories from IMA4P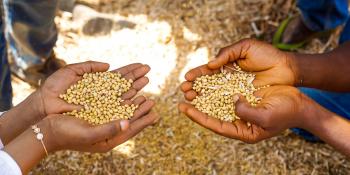 The Improving Market Access for the Poor (IMA4P) project is supporting Nigerian farmers to upgrade their smallholdings into fully-fledged businesses, giving them the skills and knowledge they need to compete in the global economy.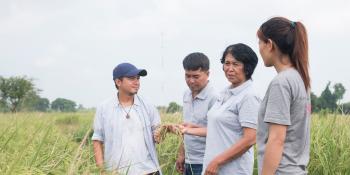 Thanks to the Improving Market Access for the Poor (IMA4P) programme, rice farmers like Ly Theort are benefiting from economies of scale and new contracts that make it easier to sell their crops.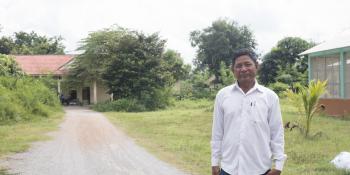 The Improving Market Access for the Poor (IMA4P) programme supports smallholders like Prak Sim to turn their rice farms into thriving commercial enterprises.