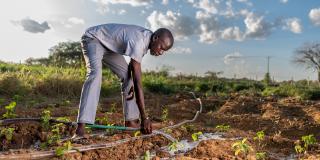 In July 2023, VSO hosted three Facebook Lives where supporters heard how VSO climate activists in Kenya, Nigeria and the Philippines, are turning the tide of plastics, protecting their environment from deforestation, and mitigating the impact of natural disasters.
Each project featured is funded by the FCDO's ACTIVE programme which supports the development of active citizenship across the global south, so that the world's most marginalised people are able to lead their own development.
How youth collectives in Kenya are championing climate resilience
VSO is working with 20 collectives across Turkana, Makueni, Kilifi and Nairobi to ensure the community gets their rights to education, health, and a resilient livelihood. A collective is an intergenerational group, led by youth, with a mission to educate the community on conservation, education, and health issues.
In the coastal area of Kilifi, an area that is prone to soil erosion and deforestation the need for local conservation is great. The Kidundu Youth Group is a collective run by women and youth who are most effected by climate change.
The Kidundu Youth Group has mobilised and trained 150 local youth in mangrove planting and restoration resulting in 10,000 mangroves being planted every fortnight. Mangroves are vital to mitigate against rising sea levels, soil erosion and protect bird life and sea life. Fish need the mangroves to breath and without the mangroves, fish production declines and families incomes declines and food supplies become scarce.
The area is also at risk of deforestation due to people cutting down trees for firewood. To deter people from cutting down the trees and mangroves, the Kidundu Youth Group have started a bee-keeping project. The 100 beehives in the forest deter those cutting down the forest with their noise. The honey that's harvested by the bees is also an important source of income for the locals and for the women who can feed their families.
How Nigeria's youth is turning the tide on plastic waste
National youth volunteers in the northern states of Nigeria are training the community on the importance of plastic waste and helping them to access livelihood opportunities through waste management and plastic recycling.
These community volunteers and members of the National Youth Engagement Networks (NYEN) are contributing to active citizenship through an inclusive volunteering and empowerment programme.
In the northern states of Kano, Adamawa, and the Federal Capital Territory in Abuja:
Youth volunteers have trained the community on the generation of bio-gas from dunks and other biodegradable wastes.
Over 80 women were trained on reusing and recycling plastic waste to generate income and raise enough money to keep their children in school.
Community members were trained in designing household items like flowerpots and creating flower kerbs and sitting slabs using plastic bottles, to support their livelihood and generate income.
So far, the youth have trained 3,425 local youth, children and women on waste management and reusing waste materials.
Creating peaceful and sustainable fishing communities in the Philippines
In this livestream, we heard about a peace building programme in the Philippines on the southernmost island of Mindanao. After six decades of conflict between armed groups and government forces, Mindanao - one of the Philippines' most southerly islands - is slowly recovering. Whilst a peace deal was struck in 2014, peace is still fragile and tourism and investment in the area has suffered. Typhoons are a serious and frequent occurrence causing regular flooding and droughts, endangering the livelihoods of fisherfolk. 
VSO supported the development of a marine-protected area and eco-tourism site on the island of Sultan Naga Dimaporo to help the livelihoods of fishing communities through initiatives such as: mangrove plantation and restoration, preservation of the coral reefs, the production of natural fertiliser from waste products found in the sea, and effective fishing methods.
At the helm of this work is Neil Antoque, former director of VSO partner organisation the Lanao Aquatic and Marine Fisheries Centre for Community Development (LAFCCOD). Neil started out as a volunteer on the project and later became the Director of LAFFCOD. He has trained local people and other volunteers on how to scuba dive, helping them to identify different fish species and coral reefs through underwater assessments. This is crucial to the conservation and protection of the marine-protected area.
Our speakers
Philippines speakers
Neil Antoque, Former Director of LAFCCOD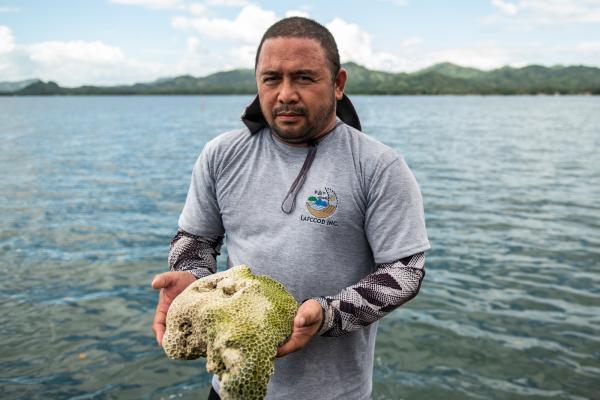 Neil Antoque is a marine biologist from the central province of Bohol, Neil was most recently the Director of LAFCCOD in the southern coastal region of Mindanao in the Philippines. Prior to his director role, Neil was a VSO volunteer and resilience advisor supporting local partners and civil society organisations (CSOs) in the implementation of an integrated coastal management and resilience programme in the provinces of Zamboanga del Sur, Lanao del Norte and Bangsamoro Autonomous Region in Mindanao.
Neil has been instrumental in developing 200 hectares of marine protected areas in Tukuran, Zamboanga del Sur and cultivating the skills of fishers, women and young people on environmental protection.
Aside from his national volunteer role, Neil supported various VSO country programmes including Cambodia, Tanzania and Ethiopia on conducting rapid risk assessments in schools and preparedness training for environmental hazards and how to respond to disasters. Neil is going back to his roots and one true passion which is volunteering.
Sheen Alexandre Tato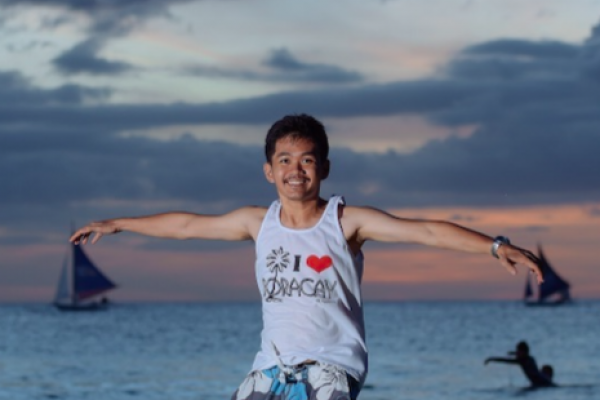 Sheen is the project officer for VSO's ACTIVE programme, formerly called the Safe Peaceful and Resilient Communities Programme (SPARC) in the Philippines. He also served as the monitoring evaluation and learning officer for the YES Bangsamoro Project funded by UNICEF.
Sheen served as a VSO national volunteer for 2 years, working with local partners on resilience-building in the Bangsamoro Region and its adjacent provinces. Prior to joining VSO, he was a Research Associate with Innovations for Poverty Action where he managed the financial heuristics study in the Philippines. Sheen has also worked with World Vision Philippines in addressing child labour in the sugarcane industry. 
Sheen completed his bachelor's degree in Agribusiness Economics from the University of the Philippines Mindanao.
Kenya speakers
Robert Banda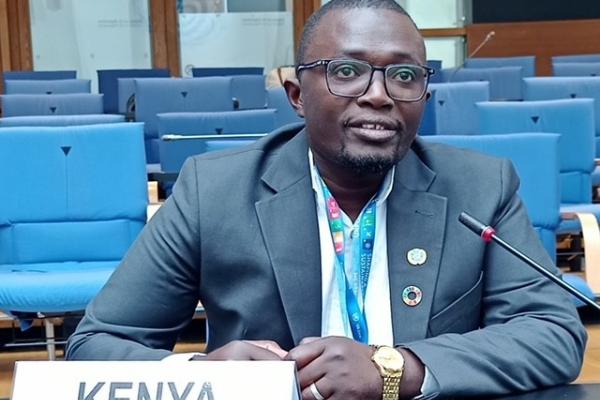 Robert Banda is an advocate of the high court of Kenya and the founder of Grow Bright Future Africa. He is a legal and environmental conservation consultant with experience spanning eight years in Kenya and East Africa region.
He is currently working as decent work and green job adviser for VSO Kenya.
His main areas of expertise are environmental litigation, policy, advocacy, community engagement and climate change mitigation and adaptation. Banda has been working with governments, UN agencies, INGOs and NGOs and communities to enhance livelihoods, sustainable development and community resilience.
Muiruri Elizabeth Wanjiku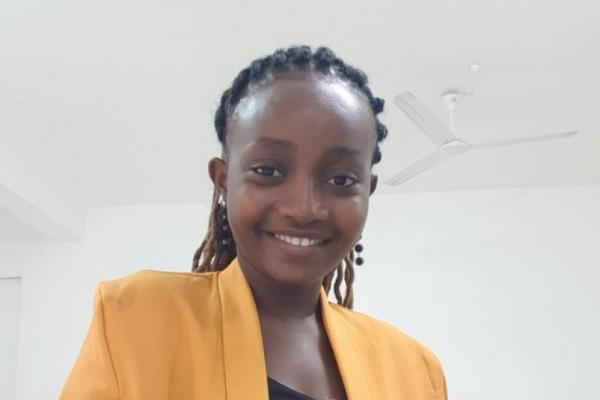 Elizabeth Wanjiku Muiruri is a co-chairperson of Kilifi climate change governance platform. She is a psychology graduate and environmental activist. Her passion on issues affecting women and children led her to focus on the environment, and push towards active citizenship in activities that would bring sustainable development in communities.
Elizabeth has been in her role for one year, but had already produced significant outcomes. The project aims to plant 60 million mangrove trees in Mtongani Kidundu community. Through this she has empowered local women and hopes to broaden her scope to reach more areas of Kilifi.
Her organization is working along with VSO, Grow Bright Future Africa, Kilifi Red Cross, Kilifi County Government on conservation of coastal mangrove rehabilitation and other climate resilient actions.
Nigeria speakers
Abdulahi Adebayo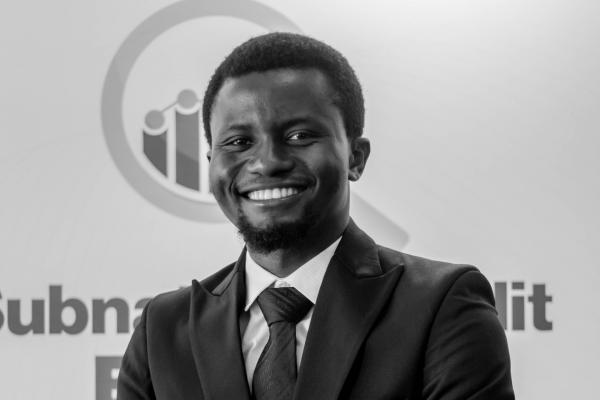 Abdulahi volunteers with VSO as a member of the NYEN and as a climate youth champion where he leads other youth champions from Nigeria, returned volunteers, youth networks, and community-based organisations. Abdulahi has trained 248 youths and persons living with disabilities on climate change mitigation and adaption strategies, circular economy, waste management and other climate-friendly livelihood opportunities.
He is a data-driven social development enthusiast with over five years' experience in international development, climate action, public finance management and accountability, public policy, democratic governance, citizen and stakeholders' engagement, and sustainable development.
Abdulahi works as a programme officer with Paradigm Leadership Support Initiative (PLSI), a civic organization promoting public accountability in Nigeria.
Blessing Ewa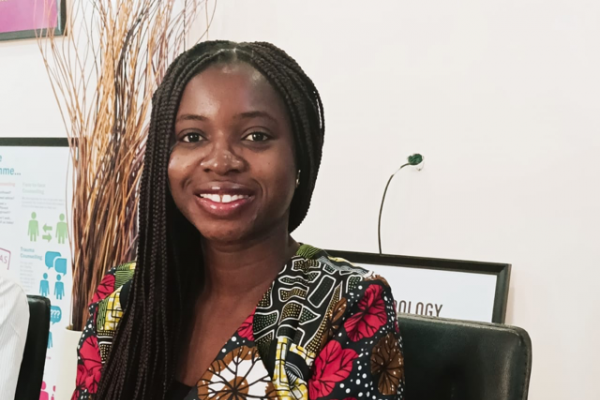 Blessing is the founder of Young Advocates for a Sustainable and Inclusive Future (YASIF) Nigeria, a youth organisation that empowers grassroot communities to provide sustainable environmental solutions. In YASIF, she leads an initiative to create waste free communities, which helps grassroot communities build climate conscious mindsets. Since its inception, over 200 women have been trained on waste management as a tool to mitigate climate change, resulting in the evacuation and recycling of over 2000kg worth of plastics.
She is currently the African Coordinator with Net Zero As Soon As Possible (NZASAP), a global workplace climate ambassadorial scheme that promotes climate action in the workplace. She is a climate champion with the British High commission Abuja, the FCT State Coordinator with the Nigerian Youth SDGs network, former country director of United Youths For Sustainable Globe, former African lead Ambassador with Climate Linkup, and a former VSO youth champion.
Moderator (all livestreams)
Lucky Abeng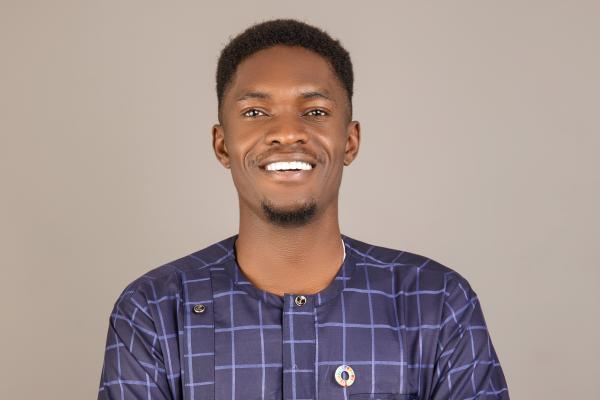 Lucky Abeng is a sustainable development practitioner, environment and climate justice campaigner, with over three years' experience working in the environment and development sector. Currently, Lucky works as a research officer, with keen interest on youth inclusion, amplifying indigenous knowledge in climate action.
Lucky volunteers with the Commonwealth Youth Climate Change Network (CYCN) where he serves as the chairperson for grassroot engagement and participation. Lucky's volunteering experience includes his participation in VSO's NYEN in Nigeria where he supports and mentors youth volunteers in four states in Nigeria.
Lucky is a proud alumni of the Nairobi Summer School on Climate Justice (NSSCJ) and represented young people as a youth delegate to the United Nations Conference on Climate Change Conference of Parties in 2021 and 2022. He has received awards nationally and globally for his work in providing leadership in youth climate change participation including the prestigious Commonwealth Duke of Edinburgh Study Conference Scholarship.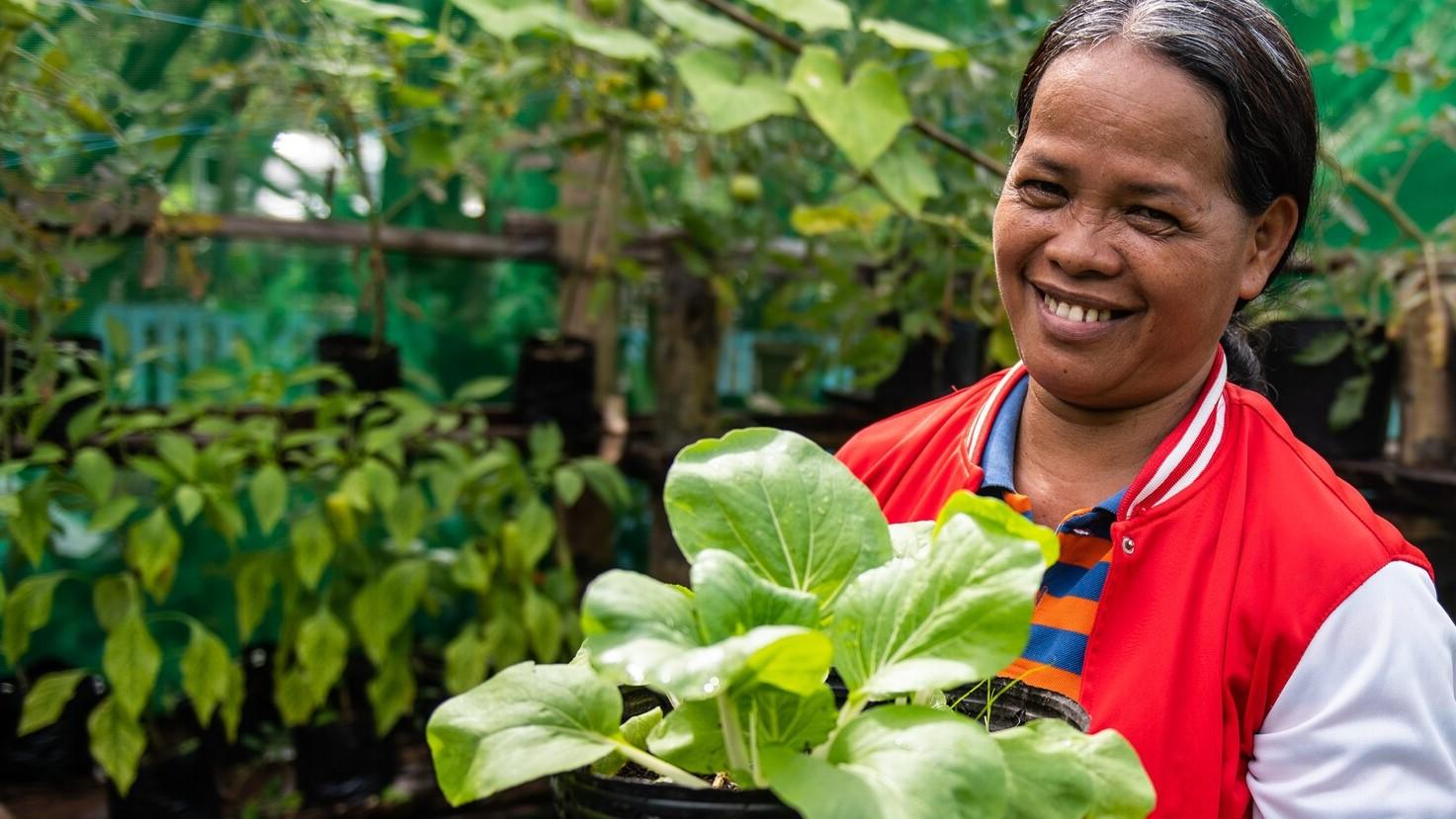 Support us with a donation
The ACTIVE programme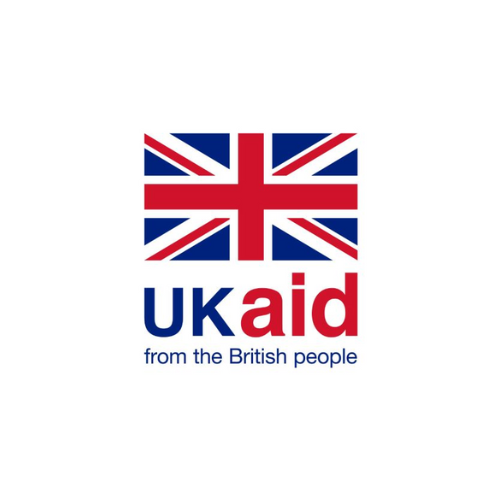 The ACTIVE programme is a multi-year grant from the UK government, worth £27m, running from April 2022. The programme will support the development of active citizenship across the Global South, so that some of the world's most marginalised people are able lead their own development, claim their rights to better public services, and hold people in power to account.
It aims to reach 2.5 million people across 19 countries, including Rwanda, Kenya, Nepal, Cambodia, Malawi, Mozambique, eSwatini, Sierra Leone, Zambia, Tanzania, Nigeria, Sierra Leone, Uganda and Bangladesh, by mobilising marginalised groups – including women, young people and those with disabilities – to act on the issues that are most important to them and their local communities.