We've worked in Sierra Leone for over 50 years, building healthy communities and supporting people to develop secure and resilient livelihoods. We are currently active in the Bo, Bombali, Kenema and Western districts.
We've supported 13,500 pregnant women and new mothers and their babies through our health projects.
We've empowered 1,360 young people to access sexual and reproductive health information and services.
We've supported the development of 46 'husband schools', where harmful gender norms are challenged.
Healthy communities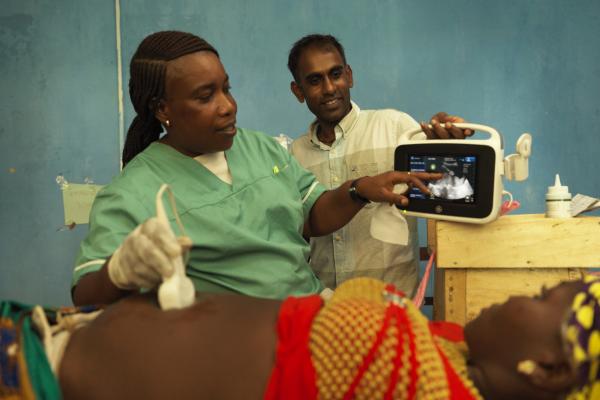 Maternal and newborn health
We're improving the capacity of front-line health workers to support pregnant women, new mothers, and newborn babies. Volunteer doctors work within emergency care facilities to help reduce maternal and neonatal mortalities, whilst outreach activities increase the demand for these services. Rural health workers can now use pioneering battery-powered ultrasound scanners to detect complications in pregnant women - before it's too late.
Doctors for Development project
Engaging men in gender-based violence
In partnership with local organisation FINE-SL, we're addressing sexual and reproductive health (SRH) issues and gender-based violence against women, by engaging boys and men as advocates for change. Through this innovative approach – which recognises the importance of working with men, rather than focusing exclusively on women and girls – we've recruited and trained 1,150 male advocates and peer educators (MAPEs), who engage men on a range of related issues including sexual and gender-based violence, female genital mutilation, sexual and reproductive health, early marriage and child abuse.
Men involved in the project – including through its 46 community-based 'husband schools' – now play an increasingly supportive role for their partners, including taking more responsibility for childcare and supporting their spouse's reproductive choices.
Resilient livelihoods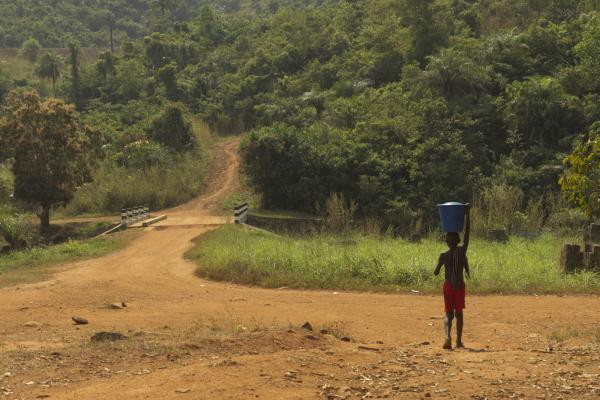 In partnership with the Sierra Leone Agriculture Research Institute (SLARI), we're working to reduce poverty and food insecurity through encouraging stronger governance and increased agricultural productivity and diversification.
Our professional volunteers are providing expert support and advice to SLARI, building its capacity to conduct essential research into agronomy, natural resource management, agricultural technology, horticulture, and livestock care.
Contact us
We work with a number of partners in Sierra Leone including the UK's Foreign, Commonwealth & Development Office (FCDO) and the European Union. Our delivery partners partners include the Ministry of Health and Sanitation, FINE Sierra Leone, the Sierra Leone Agriculture Research Institute, the Office of National Security and the Sierra Leone Red Cross Society.
If you are interested in supporting our work, or if you have another query, get in touch:
Address: 15b Betts Farm - Off Aberdeen Road ,Freetown ,Sierra Leone.
Tel: (+232) 78 761915 / (+232) 79 251888
---
Find out more about our work in: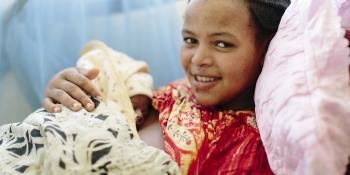 Improving access to quality healthcare for mothers and babies.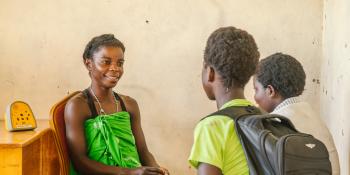 Supporting the most vulnerable people to realise their sexual and reproductive health and rights.