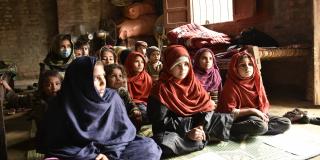 We've been working in Pakistan since 1987, building healthy communities and supporting people to develop sustainable and resilient livelihoods. We're currently active in over a third of the country's districts.
We've directly impacted 258,986 people since we started working in Pakistan.
We supported 5,618 young people to improve their employability and entrepreneurship skills.
We're building the capacity of 180 organisations to address gender-based violence effectively.
Healthy communities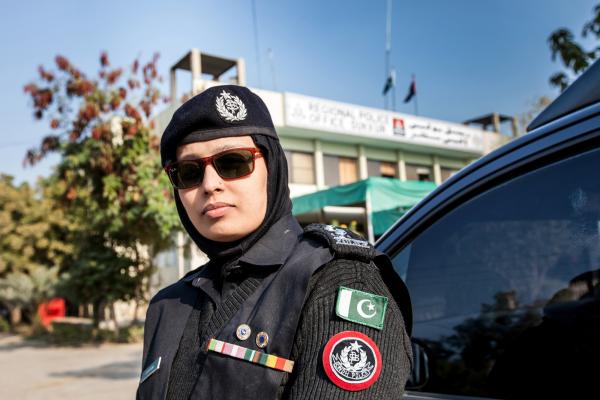 In collaboration with local NGO Rozan, we're working to reduce the risk of, and improve the response to, gender-based violence (GBV) in Pakistan. As a founding partner of the Pakistan Forum for Democratic Policing (PFDP), we're strengthening the capacity of the Pakistani police force to engage with communities on GBV issues, manage reported cases appropriately, and refer survivors to relevant health services.
We've helped to scale up the PFDP, growing its membership from eight to 180 organisations, while improving its governance and equipping members with the skills and knowledge to tackle GBV effectively. We also support the network to run advocacy campaigns and lobby for police reforms and improved accountability.
Pakistan Forum for Democratic Policing
Resilient livelihoods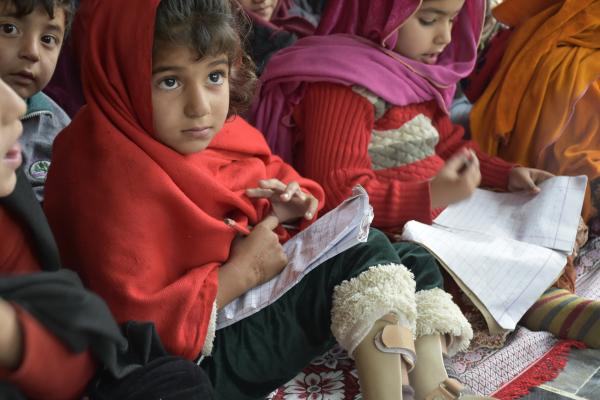 Our livelihoods work in Pakistan focuses on improving young people's skills and access to employment and entrepreneurship opportunities. Alongside our partner Indus Consortium, in 2018 we developed the Youth Employability Network (YEN), a network of over 800 members collaborating to promote jobs and develop entrepreneurial skills.
Our Empowered Youth for Employability and Entrepreneurship (EYEE) project directly supported 5,618 young people through targeted training, skills development and identification of relevant opportunities.
Inclusive education
Currently, there are an estimated 23 million children in Pakistan unable to attend school, the second highest figure in the world. Many of these children are refugees whose families have fled to Pakistan to escape armed conflict in Afghanistan. However, climate change poses another threat: in 2022, Pakistan experienced some of its deadliest floods in years.
Our Back to School project funded by the FCDO ACTIVE grant, has helped over 200 out of school children return to school after the 2022 floods by establishing climate resilient structures to serve as schools and transitional learning centres.
Hear from the children and teachers who have been able to return to school
Contact us
We work with a number of partners including the Government of Punjab and Rozan.
If you are interested in supporting our work, or if you have another query, get in touch:
Address: Sara Tower, MPCHS, E-11/3, Islamabad, Pakistan
Tel: (+92) 51-2223903-4
Email: info.pakistan@vsoint.org
---
Find out more about our work in: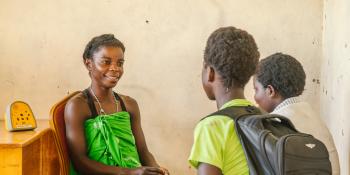 Supporting the most vulnerable people to realise their sexual and reproductive health and rights.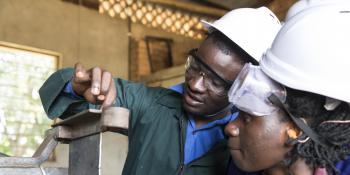 Ensuring that everyone has access to decent employment and market opportunities.