Ensuring that everyone has access to decent employment and market opportunities.
We work to empower people to take greater control of their own lives, so they have the skills needed to attain secure, decent incomes and fulfilling employment opportunities.
Central to our approach is empowering people, developing confidence, and supporting them to build the basic assets needed to develop resilient livelihoods.
Developing practical skills
We work closely with vocational training institutes to deliver recognised, relevant training that people value, including levels 1-3 of international qualifications from City & Guilds and Pearson, and building teacher capacity with practical training and coaching. We also help to facilitate vocational outreach work, such as on-the-job vocational studies and training, and train-the-trainer approaches where young people take training out into rural areas.
Careers guidance and job matching
By working to understand people's aspirations – and the potential barriers to achieving them – we are well placed to share insights into relevant options and opportunities. We work with partners to establish careers centres, providing information about future options, as well as skills development, including CV writing and interview preparation. Our online job matching platform supports students to find job opportunities, once their skills have improved.
Nurturing the entrepreneurs of tomorrow
We're also creating opportunities for young people to nurture entrepreneurial ability, engaging small businesses and major private sector firms to create jobs for young people, and addressing stereotypes and traditional thinking that harms youth chances.
Soft skills for the changing world of work
Technology and the digital economy are shaping how and where we work, and these skills we need. We recognise that this creates both opportunities and threats.
We support people to develop the skills they need to thrive in the changing world of work, including how to work with new technologies, how to adapt and stay relevant in the face of change, and how to build successful relationships.
---
Programmes supporting employment and entrepreneurship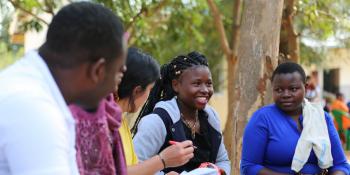 Supporting marginalised young people in Tanzania - especially girls and young mothers - to develop the skills and confidence they need to secure reliable livelihoods.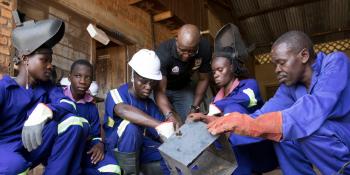 Equipping Uganda's large youth population with the skills they need to work in the country's growing oil and gas sectors.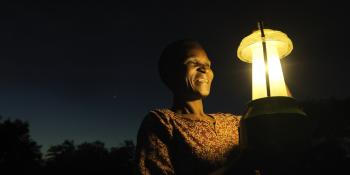 The Solar Mama rural electrification project is simultaneously bringing electricity to rural communities, and empowering women in those communities through education and training.
Other areas of our work supporting resilient livelihoods