Supporting small and medium enterprises to grow, and encouraging inclusive business development that generates decent employment opportunities for all.
Working with volunteers, local partners and government, our project teams offer business development services to help entrepreneurs move their SMEs (small and medium enterprises) into the formal economy.
We support businesses with different levels of advice and services, depending on their needs:
Training Services: A basic entrepreneurship training curriculum is run by local government and is open to all SMEs.
Advisory Services: Offered to SMEs who have progressed their business during the training. Business management, marketing and finance expertise is delivered by volunteers.
Advanced Business Development Services: Offered based on the needs of individual SMEs in line with the advisory services provided. Support for branding, marketing, operating models, access to finance and strategic consulting are all delivered by expert volunteers.
---
Programmes supporting enterprise development and job creation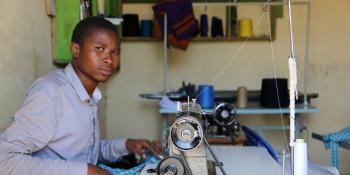 The GAC-funded Tanzania Local Enterprise Development (T-LED) project is supporting small- and medium-sized enterprises (SMEs) to thrive, and increasing employment opportunities within them.
Other areas of our work supporting resilient livelihoods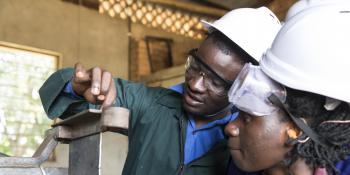 Ensuring that everyone has access to decent employment and market opportunities.