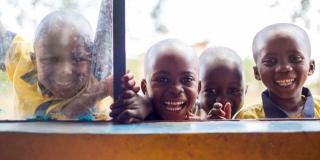 We've worked in Rwanda since 1998, building healthy communities and strengthening inclusive education systems. We're currently active right across the country, in all 30 districts.
We're reaching 4 million children through our inclusive education work.
In 2018-19, we empowered 2,150 young people to access the sexual and reproductive health information they're entitled to.
Our Building Learning Foundations programme is supporting 2,600 primary schools to improve their pupils' basic education.
Healthy communities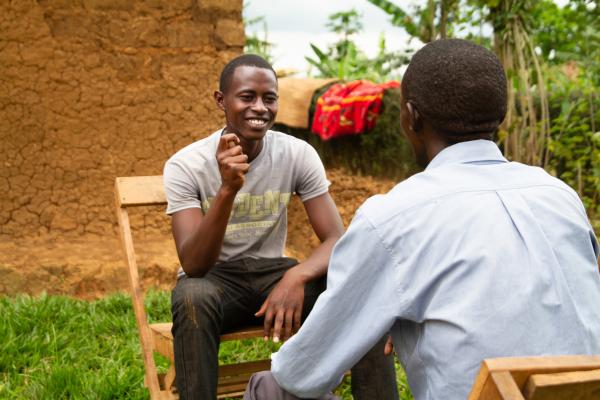 In Nyagatare District, we're supporting young people aged 10-25 to take control of their sexual and reproductive lives. Our work focuses on Deaf young people, as well as teenage parents and those with drug or alcohol issues. Through a peer-to-peer approach, including National Volunteers with disabilities, we're engaging healthcare providers and decision makers, ensuring that sexual and reproductive health services become more accessible to all young people.
Over the past year we've empowered 2,150 young people to access the care they're entitled to.
Ensuring Deaf young people aren't excluded from sexual and reproductive health services
Inclusive education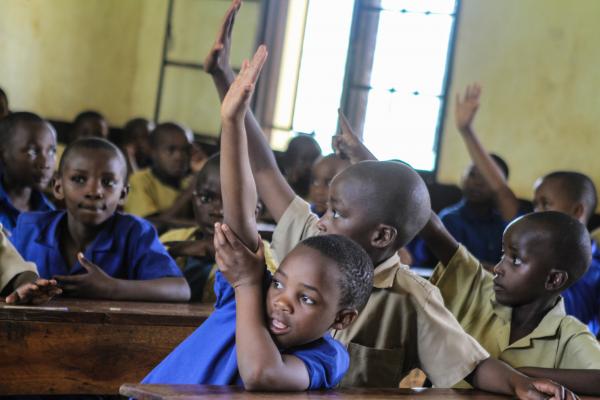 Through the far-reaching Building Learning Foundations programme, we're training and mentoring teachers and school leaders to improve learner-centred basic education, ensuring that all young children can leave primary school with a functional level of literacy and numeracy. We're focusing on the children who are most often left behind - including those with disabilities or learning difficulties, or who live in the most remote and hard-to-reach areas of Rwanda.
As part of a consortium led by the Education Development Trust, we will reach 4 million children, by engaging with all 2,600 government-funded primary schools in the country.
Building on our work on the Building Learning Foundations programme, Twigire Mumikino Rwanda (TMR), or 'Let's Learn Through Play' promotes play-based learning as the foundation of early childhood education for three to six year-olds in Rwanda. By working with schools, parents, communities and decision makers, the project seeks to ensure the value of play as an educational tool Play is at the heart of how children understand the world, build relationships and learn valuable life skills.
Twigire Mumikino Rwanda is a four-year project funded by the Lego Foundation running from 2021 to 2025. During this time we will reach 250,000 children by engaging with teachers, school leaders and parents.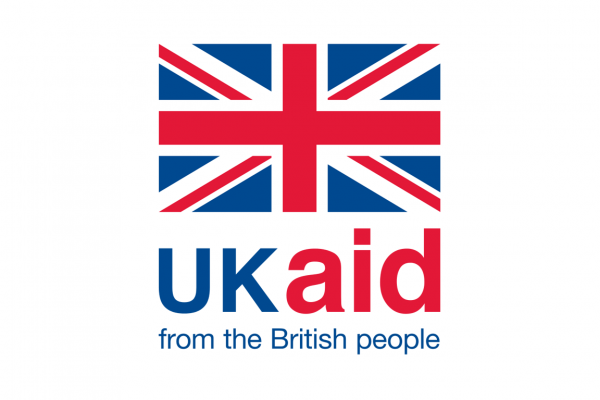 Contact us
We work with a number of partners including UNICEF, Education Development Trust (EDT), the British Council, and the Rwanda Education Board.
If you are interested in supporting our work, or if you have another query, get in touch:
Contact: Franklin Murangira, VSO Rwanda Chief of Party.
Address: VSO Rwanda, P.O. box 4599, KG 625 Street, House N 12, Kimihurura Sector, Imihigo Village, Gasabo District, Kigali
Telephone: +250 788 383326
Skype: mfranklin2
Find out more about our work in: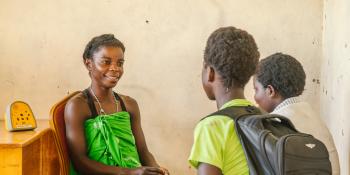 Supporting the most vulnerable people to realise their sexual and reproductive health and rights.
Latest stories from Rwanda
Elias Musabyimana was just ten years old when he survived the 1994 Genocide against the Tutsis. It left him deeply traumatised - but determined to dedicate his time, skills and energy to making a better world.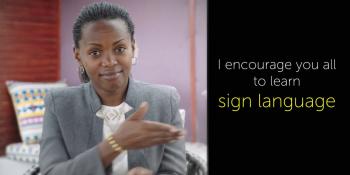 Brown is a heart-warming film by VSO community volunteer, Brown Niyonsaba and volunteer filmmaker, Justin Spray that explores the question 'what does it mean to be a Deaf woman in Rwanda?' Watch the film here.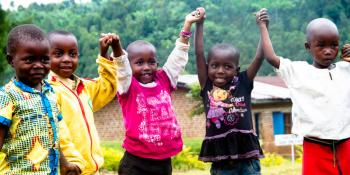 Here volunteer Anisa Hay from the USA talks about her role on our 'Let's Learn Through Play' programme in Rwanda. The programme is funded by the Lego Foundation and promotes play-based learning as the foundation of early childhood education.