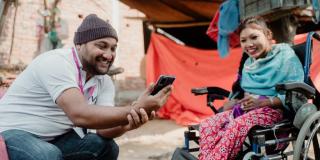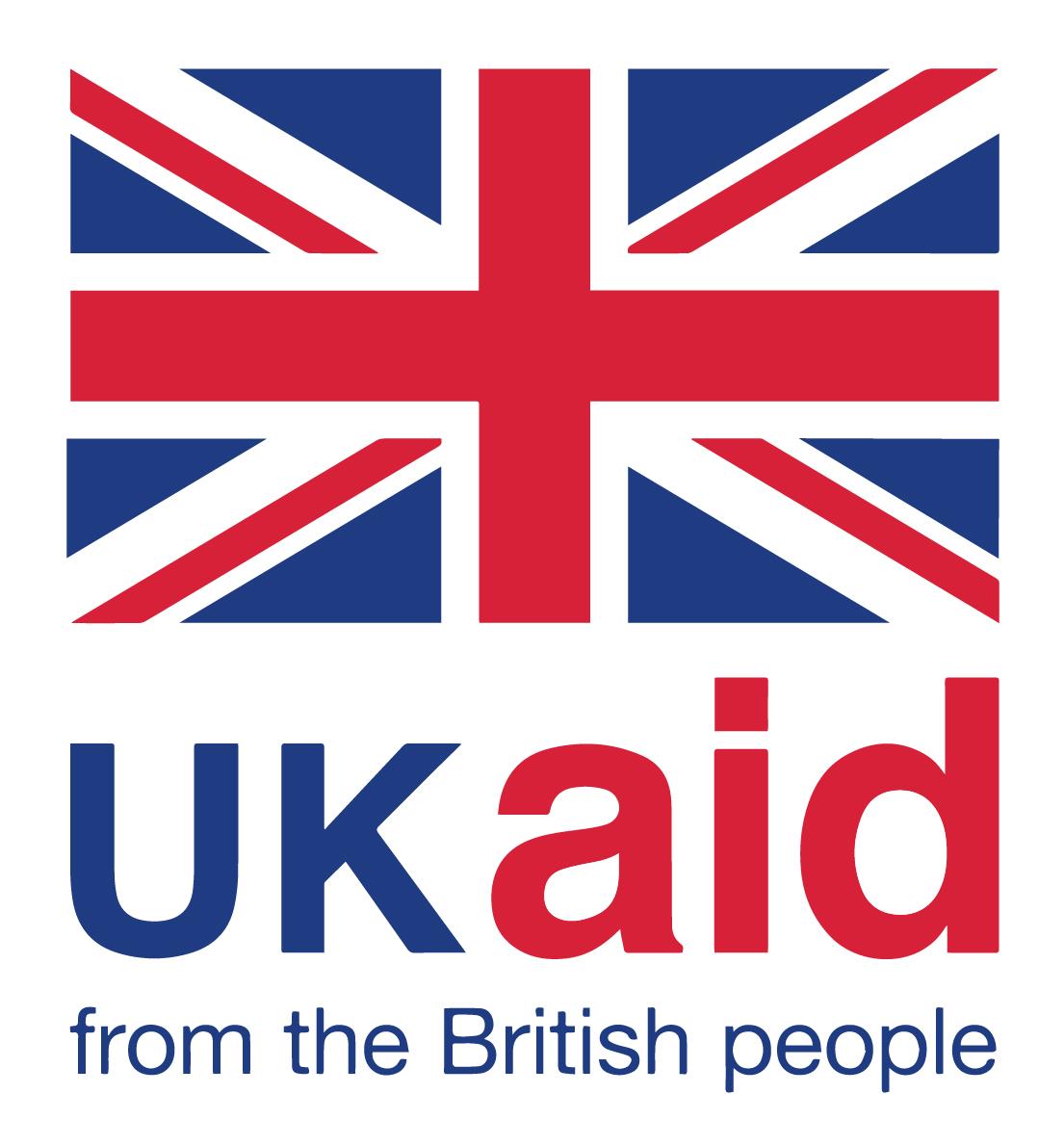 The ACTIVE programme is a multi-year grant from the UK government, worth £27m, running from April 2022. The programme will support the development of active citizenship across the Global South, so that some of the world's most marginalised people are able lead their own development, claim their rights to better public services, and hold people in power to account.
It will aim to reach 2.5 million people across 18 countries, including Rwanda, Kenya, Nepal, Cambodia, Malawi, Mozambique, eSwatini, Sierra Leone, Zambia, Tanzania, Nigeria, Sierra Leone, Uganda and Bangladesh, by mobilising marginalised groups – including women, young people and those with disabilities – to act on the issues that are most important to them and their local communities.   
This funding will help strengthen locally led organisations and create a culture of marginalised people actively engaging with their own development, whilst building the capacity of the UK's partner countries to respond to the needs of their citizens across healthcare, education and livelihoods.
Prior to ACTIVE, the UK government funded the Volunteering for Development (VfD) programme. The VfD programme demonstrated how the volunteering for development approach could deliver on UK government priorities for the poorest people, and on the Sustainable Development Goals (SDGs). The ACTIVE grant will  build on these successes whilst enabling the flourishing of active citizenship across the countries where it operates.
Areas of impact
The programme will create cross-country institutional partnerships that strengthen the quality of services. This work has already begun, for example with the VSO-supported twinning partnership between Nyagatare Hospital in Rwanda, and Lewisham and Greenwich NHS Trust, which has helped to improve service delivery in both hospitals whilst forging links between the UK and Rwanda.
ACTIVE will also support resilience and disaster relief work, through the training and deployment of VSO community volunteer networks, supported by specialist international volunteers, who are able to respond to natural disasters when they occur. The nature of these volunteer networks will allow VSO to respond quickly and flexibly to natural disasters across Asia and Africa, ensuring that the most vulnerable are included and heard during relief efforts. As climate change related disasters increase in frequency and severity, communities will be supported to develop the resilience and solutions to cope with the increasing threats to their livelihoods and futures.
The grant will fund programmes across a range of UK government priorities, including supporting women and girls, promoting sexual and reproductive health and rights, funding programmes in global health, helping people into sustainable livelihoods and supporting communities to mitigate and adapt to climate change.
As of June 2022, we are in the co-creation phase, finalising the details of programmes that will be funded by the ACTIVE grant. You will be able to find out more information and case studies about the work funded by the ACTIVE grant on our website as programme details are finalised, so do check back.

The Volunteering for Development programme (2017-22)
The Volunteering for Development (VfD) programme was a multi-year grant from the UK government, worth £70.5 million in total over the course of five years. It funded programmes in health, education, livelihoods, resilience and active citizenship across 24 countries in Africa and Asia, and reached over 5 million people living across the Global South, twice the original target. 
Originally designed to provide targeted support over three years, between 2017 – 2020, the programme was extended for an additional year in 2020, and then again in 2021, before coming to a close in March 2022. The programme supported a range of programmes, from reducing child marriage in Bangladesh, to providing education in refugee camps, to supporting communities to recover from natural disasters, such as Cyclone Idai in 2019.
The VfD programme also supported the development, launch and widespread adoption of a global set of minimum standards for responsible and impactful volunteering, known as the Global Standard for Volunteering. Almost 200 volunteer-sending organisations around the world signed up to the standards which promote safe and impactful volunteering.
Through VfD funded policy and advocacy work, VSO also facilitated numerous changes to local and national policies across countries in the Global South. These included helping to shape a new Disability Act in Pakistan, supporting ordinary Ethiopians to get involved in their own country's development plans, and supporting citizens to hold their own governments to account on progress towards the SDGs.
Key achievements of the VFD grant
Delivering improved health, education and livelihoods outcomes for over five million of the poorest and most marginalised people across 24 developing countries – more than twice the original target

Enhancing the practices and effectiveness of at least 350 partner organisations and shaping more relevant, appropriate and inclusive basic services, resources and opportunities through mobilisation of nearly 6,500 skilled volunteers in 24 countries

Mobilising a global volunteer alumni network of more than 5,000 former VSO volunteers and professional bodies to champion volunteering as a tool to help deliver the SDGs and the UK Aid strategy.
Developing and driving the widespread adoption of a global set of minimum volunteer standards across the rapidly growing, but still unregulated volunteering sector. The Global Standard for Volunteering for Development, developed in conjunction with over 100 volunteering bodies, has positioned the UK at the forefront of global practice and helps to maintain the UK's position as a global leader in international development thinking and practice.

During the COVID-19 pandemic. VSO was able to rapidly (within 10 days) repurpose 85% of the programme activities in support of the ongoing COVID-19 response in conjunction with national governments in 18 countries.

Case studies
For every year of its implementation, the VfD programme received at least an A rating from the UK government for the quality of its delivery. We are hugely proud of the achievements of the VfD programme, and look forward to building on its successes.
Learn more the Volunteering for Development programme
The Lewisham – Nyagatare twinning partnership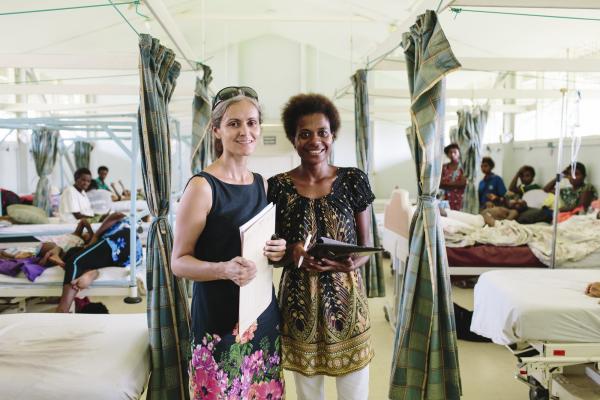 This VfD-funded twinning partnership facilitated clinicians from both Lewisham and Nyagatare in Rwanda to engage in reciprocal training and learning, including exchange visits for hospital staff to learn from each other in both the UK and Rwanda. This has produced a range of benefits for both hospitals towards better services for the communities, from improved laboratory technology in Nyagatare to greater community outreach in both hospitals, which has reached more young people with the sexual and reproductive healthcare they need.   
This twinning work is an example of a successful partnership which has benefitted healthcare practice in both the UK and Rwanda, and has helped spread British soft power to communities in the Global South.
Husband schools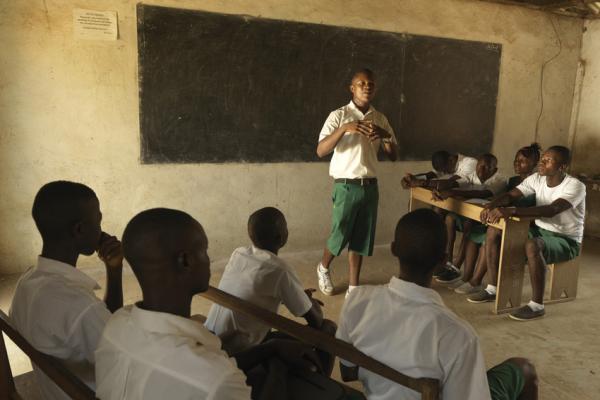 The VfD grant funded a programme in Sierra Leone known as the "Husband Schools", in partnership with a local NGO called FINE-SL, which aimed at changing men's attitudes towards women's health and rights, and ending gender-based violence.
VSO supported 22 "Husband Schools", with around 25 members each. These "schools" were training programmes, taking place in local villages and other community settings, run by volunteers known as MAPES ('male advocates and peer educators').
These educational workshops successfully changed male behaviours, improved family relationships and helped advocate for local leaders to uphold bye-laws that ensured justice for survivors. This work led to a decrease in rates of gender-based violence in the communities and lead to an increase in referrals from both women and the men who had witnessed incidents of gender-based violence.
Learn more about the impact of our male engagement programme
Sisters for Sisters, Nepal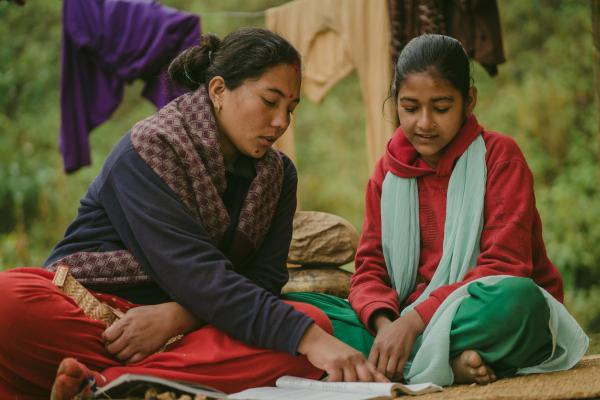 Sisters for Sisters (2017-21) empowered young girls in Nepal to take control not only of their health and education, but of their future life choices.
At the heart of Sisters for Sisters  was a mentoring scheme which supported girls to learn and grow, through the power of positive female role models. 'Big Sisters' - local women with training in life skills and education - mentor, inspire and motivate their 'Little Sisters', encouraging them to go to school and ensuring they get the education they need to unlock their potential. Big Sisters also worked to change parental attitudes to prioritise their daughters' schooling over domestic work and marriage.
The project worked with 64 schools to improve the education of 7,272 marginalised girls, helping them to transition from primary to secondary school, and leave school ready to continue their education or secure sustainable employment.
Due to the success of this programme, we are looking to adapt this mentoring approach to a new range of girls' education programmes in Africa, which will be funded by the ACTIVE grant. 
Supporting vulnerable girls to succeed in school and beyond.
Sexual and reproductive health rights: Outreach to deaf communities in Rwanda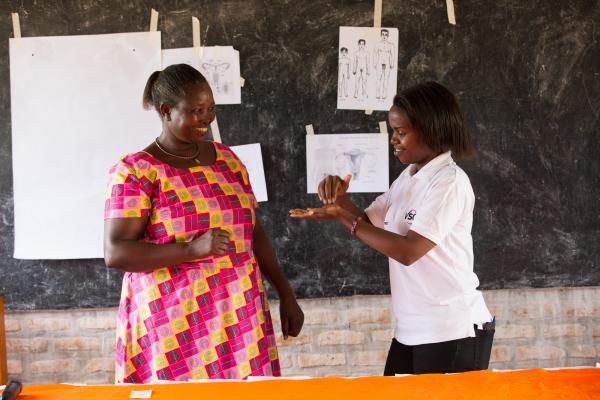 In Nyagatere, an isolated region of Rwanda, the Imbere Heza (Bright Futures) project, funded by the VfD grant, worked to improve sexual and reproductive health and rights (SRHR) for marginalised and at-risk Deaf young people, enabling them to improve not only their health - but also their wider life chances.
The scheme also helped to identify at-risk Deaf young people, who are then further supported to participate in our livelihood skills development projects. 
 
The programme trained 200 community health workers in Rwandan Sign Language, and supported 250 Deaf young people to improve their understanding of SRHR issues. It also engaged 3,000 parents and community members in the issues faced by Deaf young people.
How we're ensuring Deaf young people aren't excluded from sexual and reproductive health services
VSO volunteers responding to Cyclone Idai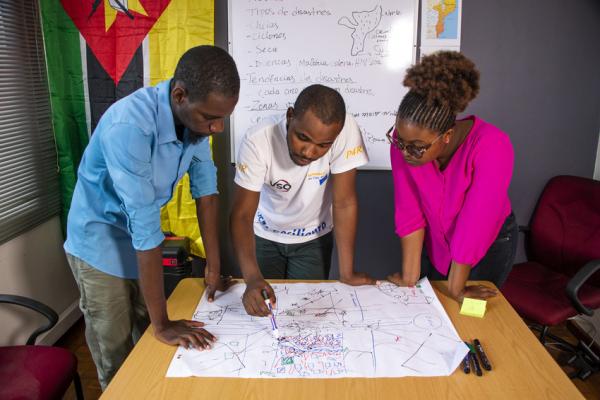 In 2019, countries in Southern Africa were hit by Cyclone Idai - described as one of the worst cyclones ever to hit the southern hemisphere, and estimated to have affected over 1.6 million people. 
Before Cyclone Idia, VSO had trained a team of 750 volunteers In Mozambique on disaster management preparedness, focussing on identifying community-based volunteers who could help affected areas, reduce the impact of disasters and cope with their consequences.
Many of these volunteers went on to support their own communities and others during national disaster relief efforts, providing critical support to the Government's recovery efforts to ensure the most affected are able to restore their basic livelihood, health and education systems.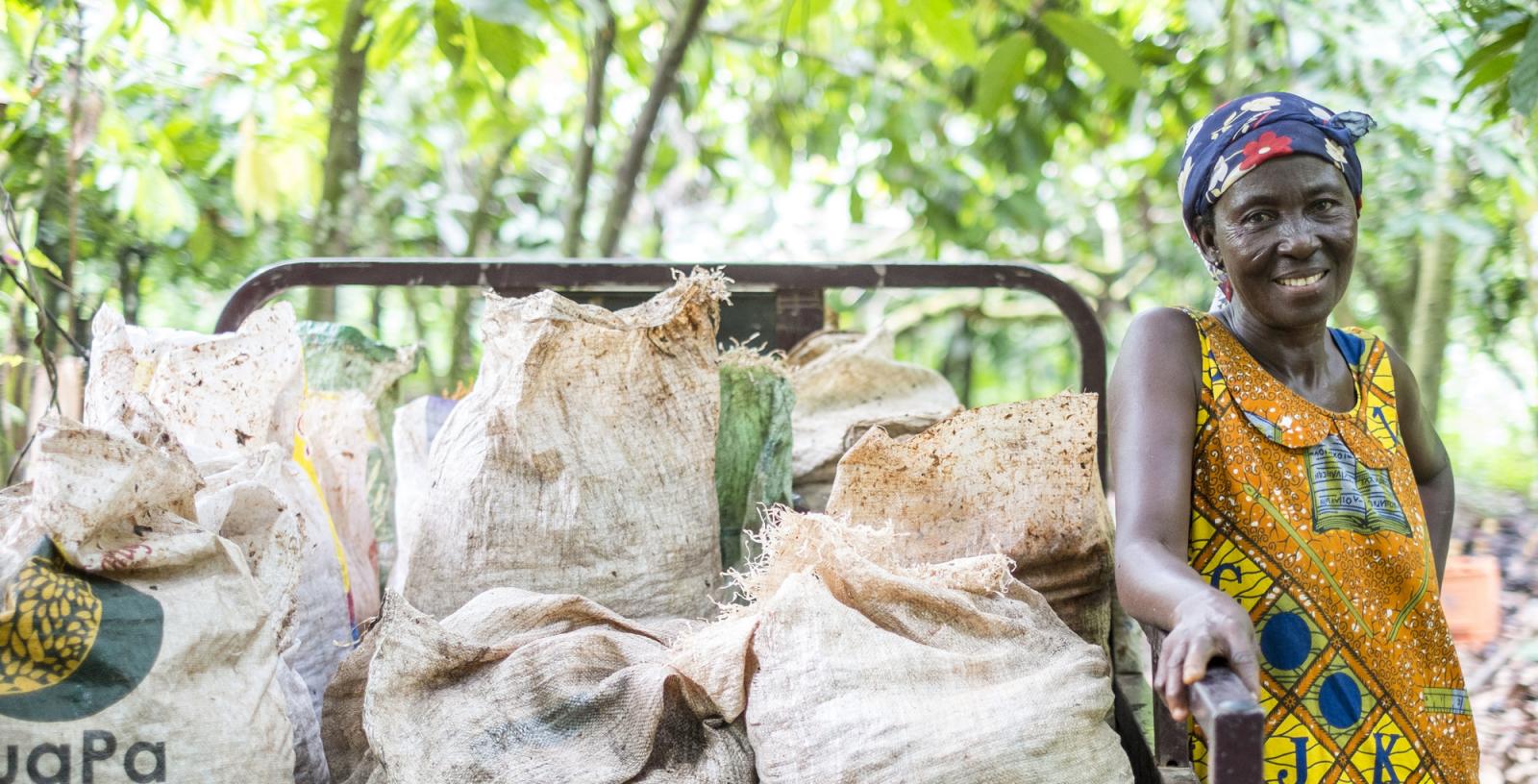 Support us with a donation
Find out more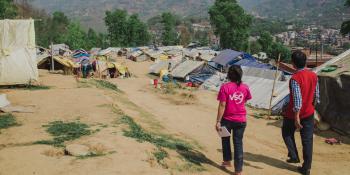 Driving volunteer impact to deliver improved health, education and livelihoods outcomes for two million people.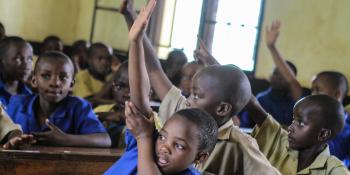 VSO influences policy at national, regional and international levels. We bring the experience of volunteers, partners and marginalised people to decision makers.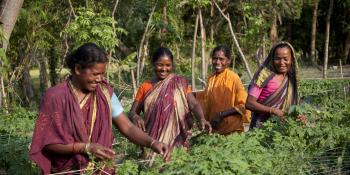 We fight poverty not by sending aid, but by working through volunteers and partners to create long-lasting change in some of the world's poorest regions.