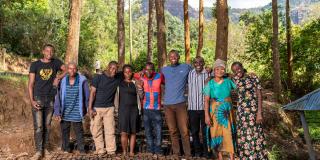 We've been working in Kenya since 1959, building healthy communities, strengthening inclusive education systems, and supporting people to develop sustainable and resilient livelihoods.
We reached a total of 27,825 people in 2018/19.
We supported 7,615 people to develop secure and sustainable livelihoods.
Enrolment at Vocational Training Centres has increased by 20%.
Healthy communities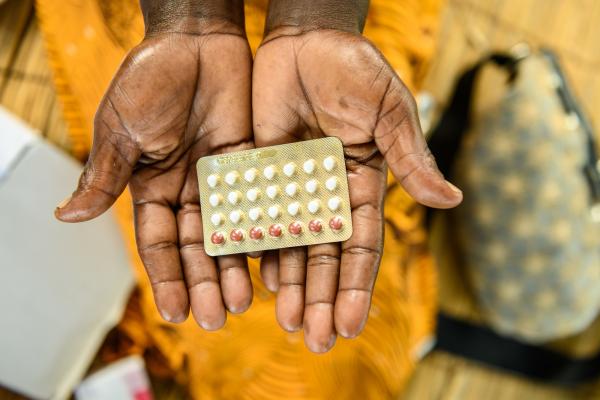 We work to improve access to, and delivery of, inclusive family planning and sexual and reproductive health services. Focusing on adolescents, people with disabilities and poor rural women, we're reducing inequalities in access to modern contraceptives, supporting women to plan their pregnancies safely.
By addressing socio-cultural barriers and collaborating with both public and private sector actors to improve delivery, we aim to empower 322,000 women to take control of their sexual and reproductive health.
Make Way
January 2021 to December 2025
Our Make Way project is ensuring everybody, including those who are most marginalised, are able to realise their sexual and reproductive health and rights (SRHR). SRHR are human rights, that allow people to make informed decisions about relationships, their bodies, family planning, sexuality, and wellbeing.
The programme aims to enhance access to SRHR for youth facing discrimination, through innovative lobby and advocacy by youth civil society organisations and their allies. We work by strengthening youth leadership to ensure youth are the leading voice in making sure those who face discrimination, can exercise their right to SRHR. 
Inclusive education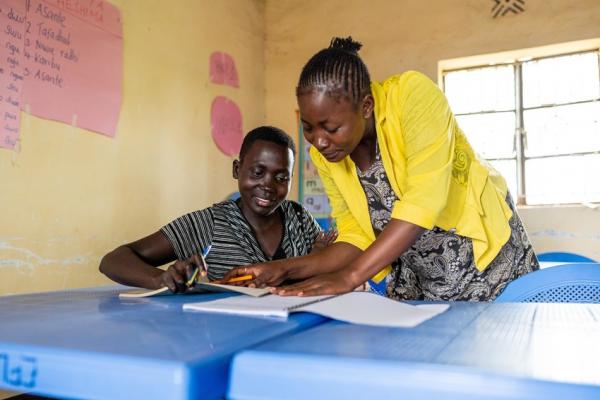 We work to improve access to Early Childhood Development Education (ECDE), and inclusive education for children with disabilities, with a particular focus on girls. We promote social inclusion for young people with disabilities, supporting them to benefit not only from opportunities for accelerated learning, but also career and life skills development.
Our work in ECDE focuses on supporting local governments to improve their provision of early childhood education.
Resilient livelihoods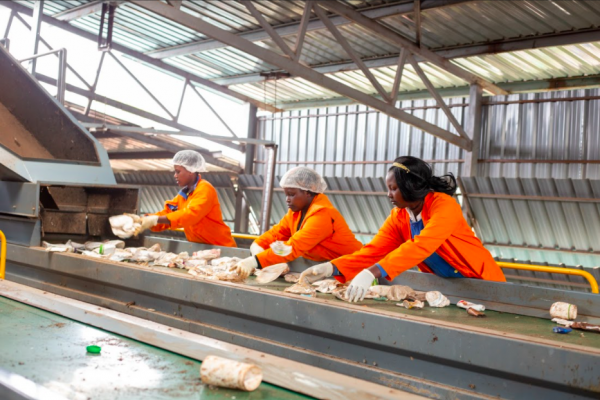 Our youth programming in Kenya focuses on supporting some of the country's most marginalised and disadvantaged young people – particularly those living with disabilities, young girls, young heads of households, and those from informal settlement and pastoralist communities. We support people to develop employability and entrepreneurship skills, empowering them to find employment or establish their own income-generating activities.
We're working to ensure that 10,000 young people benefit from relevant skills development and training, and 5,000 are supported to access entrepreneurship and employment opportunities.
From Waste to Work
November 2022 - February 2025
VSO, in partnership with Taka Taka Solutions (TTS) and Stichting International Child Development Initiatives (ICDI) and with support of IKEA Foundation, has started the From Waste to Work project in Kenya. Its objective is to strengthen green youth-led start-ups so that they can create decent jobs through waste recovery and value addition.
The project is designed to create lasting impact for 3,900 most vulnerable youth active in the waste sector, to build successful enterprises and earn a sustainable living income.  
Through partners like VSO... we are enabling citizens to respond as volunteers to tackle poverty in Makueni County through public participation.

Professor Kivutha Kibwana

Governor, Makueni County
Contact us
We work with a number of partners including the UK's Foreign, Commonwealth & Development Office (FCDO), USAID, ERIKS Development Partner, PS Kenya, ActionAid, and Leonard Cheshire.
If you are interested in supporting our work, or if you have another query, get in touch:
Address: VSO Kenya, Timau Plaza 5th Floor, Argwings Kodhek Road, Nairobi, Kenya
Tel: (+254) 720 890 184, (+254) 203 871 700
Email: vsokenya.comms@vsoint.org
Volunteer with us
We are always looking for more skilled specialists.
Find out more about volunteering with us in Kenya
---
Find out more about our work in: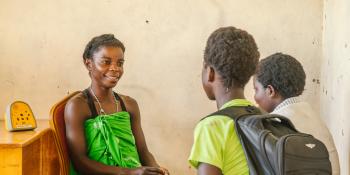 Supporting the most vulnerable people to realise their sexual and reproductive health and rights.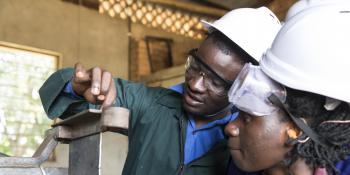 Ensuring that everyone has access to decent employment and market opportunities.