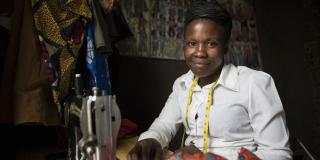 We're recruiting experienced professionals to play a key role in the delivery of an ambitious new programme, working to improve employment prospects for young people in countries across Africa and the Middle East.
We're looking for international, national and e-volunteers to spend between three and 12 months sharing their expertise and advice with local partners, supporting them to develop strategies that create and improve sustainable employment opportunities for young people.
The Challenge Fund for Youth Employment
The Challenge Fund for Youth Employment (CFYE) is a five-year programme, funded by the Dutch Ministry of Foreign Affairs and managed by a consortium of partners: VSO, Palladium and Randstad.
By supporting youth employment initiatives, within West Africa/Sahel, Horn of Africa, North Africa and the Middle East, the programme will create a more prosperous future for 200,000 young people. The CYFE supports employment opportunities that are not only productive, but also provide a stable income and a safe working environment with respect for the rights and social protection of young people.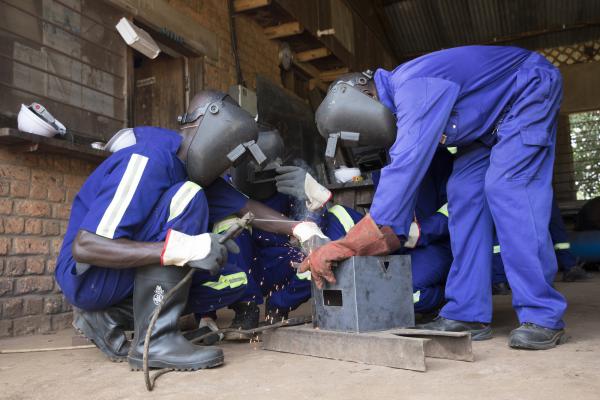 The first CFYE programmes started in late 2020 in Uganda, followed by Egypt and Nigeria (March 2021), Jordan, Sudan and Kenya (later in 2021). In 2022, CFYE programmes will also start in Tunisia, Morocco, Algeria, Senegal, Mali, Ethiopia, Burkina Faso and Niger.
Volunteer with us
As a VSO volunteer, you'll be working closely with local implementing partners – private sector organisations or NGOs – to support them to develop and deliver strategies for improved job creation and youth inclusion.
By advising partners on how to create fairer and more sustainable youth employment opportunities, you'll be directly contributing to the development of improved labour markets in target countries – and supporting young people to overcome the challenges that can hold them back.
Placements will be for three, six or 12 months, depending on your availability and the needs of our local partners. For all roles, we're recruiting three different types of volunteers:
National volunteers – already based in the programme country.
International volunteers – currently resident outside the programme country. We're closely monitoring the COVID-19 situations in all countries we're operating in. We aim to ensure the safety, security and wellbeing of all our volunteers placed abroad. Find out how we will support you before, during and after your placement.
E-volunteers – based remotely, you will carry out your placement online from anywhere in the world.
Current opportunities
If you are interested in volunteering with the CFYE programme, please contact Fiona Bailey (VSO Programme Lead) at f.bailey@vso.nl.
Stay up-to-date
Sign up to our monthly e-newsletter and you'll be the first to hear about future roles with the CFYE programme, as well as other opportunities to volunteer with us: