Our vision: A fair world for everyone
Our purpose is to create lasting change through volunteering.
We bring about change not by sending aid, but by working through volunteers and partners to empower people living in the some of the world's poorest and most overlooked regions.
Our values
Collaboration
Empower poor and marginalised people to take charge of their own development.
Share skills and knowledge to create long lasting, sustainable change.
Build collaborative partnerships that promote innovation, growth and impact.
Knowledge
Lead volunteering for development, setting the standard for ourselves and others.
Use evidence and insight to guide our actions.
Recruit the right people and work where we have the greatest impact.
Inclusion
Stand beside and advocate for those who have been denied choice and opportunity.
Promote diversity and equality throughout our work.
Encourage different, inquisitive perspectives.
Integrity
Commit to safeguarding and take a zero-tolerance approach to abuse and harm.
Treat others with respect, as equals.
Be open, transparent and accountable in everything we do.
Our strategy: People First
Our strategy, People First, sets out how we will create lasting change by:
extending and deepening our impact through our programmes,
mobilising global citizens to support the Sustainable Development Goals (SDGs),
positioning volunteering as a powerful tool to contribute to delivery of the SDGs.
Download our People First strategy (PDF)
Working together
At VSO, we believe progress is only possible when we work together.
Partnerships lie at the root of all the positive transformation that we create. Together, we work on programme development and delivery, research, advocacy, and fundraising.
Find out more about VSO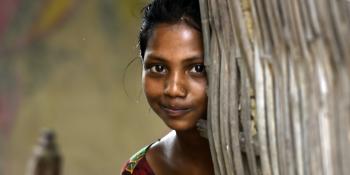 Read our full annual review for 2020-21, and download reports from previous years.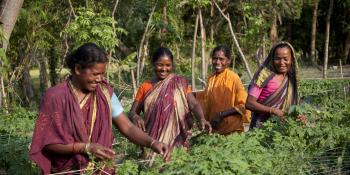 We fight poverty not by sending aid, but by working through volunteers and partners to create long-lasting change in some of the world's poorest regions.