November 2022 - February 2025
VSO, in partnership with Taka Taka Solutions (TTS) and Stichting International Child Development Initiatives (ICDI) and with support of IKEA Foundation, has started the From Waste to Work project in Kenya. Its objective is to strengthen green youth-led start-ups so that they can create decent jobs through waste recovery and value addition.
Youth unemployment in Kenya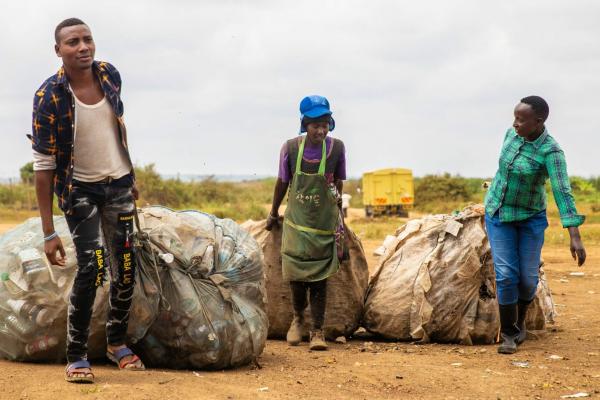 Youth form 35% of the Kenyan population and also have the highest unemployment rate in Kenya, sitting at 67%. Over one million young people enter the labour market every year without any skills, some having either dropped out of school or completed school and not enrolled in any college. Besides lacking competencies, other constraints to youth transitioning to the labour market include health problems, abuse and exploitation, and limited access to information. 
Next to that, Kenya's most important economic sectors, including tourism, fishery and agriculture, depend highly on natural resources. The impacts of climate change and environmental degradation threaten economic activities and pose challenges to a well-functioning national labour market.  
There are opportunities to address both environmental and the growing youth unemployment challenge in Kenya by helping young people to become job creators in the green and circular economy. The green and circular economy provides interesting opportunities for young entrepreneurs to develop solutions that increase efficient consumption of energy and raw materials; reduce greenhouse gas emissions, minimises waste and contamination; protect and restore ecosystems; and contributes to adaptation to climate change. 
We will achieve
At the end of the project, 3,900 young people will be part of youth business clubs and linked to markets to have improved livelihoods.
960 green youth-led start-ups will create decent jobs for marginalised young people, of which 60% will be young women.
6,000 tonnes of waste will be collected and 4,000 tonnes of emissions will be saved.
How VSO supports youth in the waste sector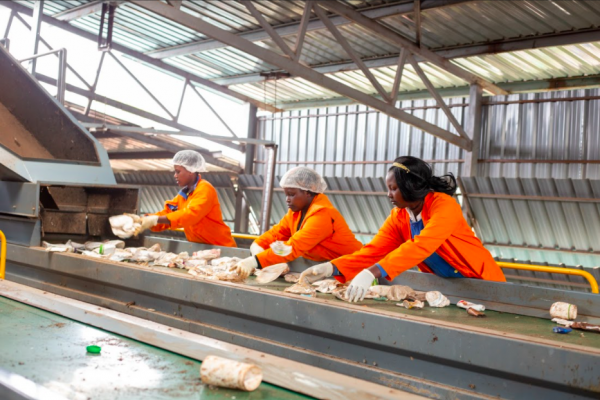 The project is designed to create lasting impact for 3,900 most vulnerable youth active in the waste sector to build successful enterprises and earn a sustainable living income.
The program is centred around four strategic buckets that will strengthen grass root solutions from green entrepreneurs and loop them into the circular economy.
The first bucket is the Mobilize Bucket, which is the foundation of the programme. It looks at the market demand and private sector needs. It mobilises grass-roots green entrepreneurs and supports them to self-organise in Youth Business Clubs to increase peer support, increase leadership skills, combine strengths, networks and assets and strengthen social capital.
The Spark Bucket supports vulnerable young people in starting their waste businesses. This bucket contains technical and entrepreneurship training through a blended learning approach combined with starter kits to generate innovation and offer new perspectives.
The Nurture Bucket is there for those front-runners ready for Business Development Services and provides access to business networks and seed investments.
The Link Bucket is the bucket that enables sustainability of actions by expanding market demand, creating market linkages, and developing connections to formal finance and business networks
VSO sets up a strong engagement with the private sector to ensure that the youth enterprises access new markets.
Our achievement so far (2022-2023)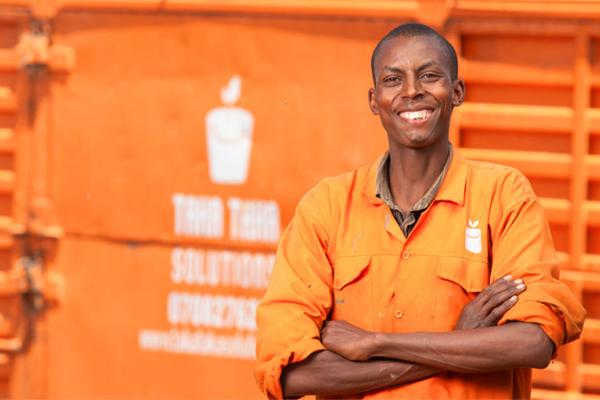 The partnership started engagement with actors in the circular economy sector to set up strategic alliances. At the county level, this involved mapping of existing policies, practices and guidelines aligned to waste management and green economy as well as other development actors in the space.
On national level there several waste pickers associations active. Waste pickers find a lot of value affiliating with associations that lobby and advocate for their wellbeing and protection.
The project will work with these associations as special purpose vehicles to influence implementation of policies in waste sector and negotiate with recyclers and manufacturers for better compensation and recognition of those in the lowest cadre of waste value chain.
The project works closely with private sector partners. Mapping of material recovery centres, aggregators, recyclers in the value chain has started in a bid to link up the green entrepreneurs enrolled in the project. Additionally, project partner and waste company Taka Taka Solutions is currently extending its operations and constructing more buy-back centres to be able to buy more materials directly from vulnerable waste picking communities.    
Between the months of March and May 2023, a total of 1031 waste pickers and collectors were mapped, assessed and enrolled for the first cohorts. They will be organized into business clubs, stimulated to form smaller businesses, and provided with entrepreneurship training. High levels of illiteracy among waste pickers, especially those at the dumpsite, is evident. The project, therefore, adapted training manuals through a co-creation workshop where waste pickers, aggregators and recyclers were invited to help tone down the content to the target audience user level.     
The upcoming year will be focused on implementing a human-centred design (VSO's MILE) approach and learning and scaling quickly. At the end of the project, 3,900 young people will be part of youth business clubs and linked to markets to have improved livelihoods, 960 green youth-led start-ups will create decent jobs for marginalised young people (of which 60% young women). Lastly, 6,000 tonnes of waste will be collected and 4,000 tonnes of emissions will be saved. 
The From Waste to Work project (2022-2025) is funded by the IKEA Foundation and implemented by VSO Netherlands in collaboration with Taka Taka Solutions (TTS) and the International Child Development Initiatives Foundation (ICDI).

Related links
We've been working in Kenya since 1959, building healthy communities, strengthening inclusive education systems, and supporting people to develop sustainable and resilient livelihoods.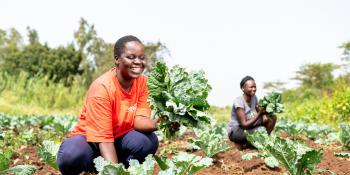 Ensuring people have the skills and opportunities needed to support themselves and their families.
200,000 people benefited from our work supporting livelihoods in 2022-23.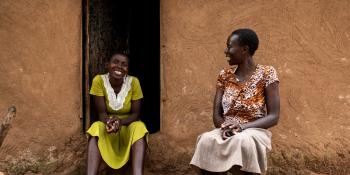 VSO runs a vast range of projects spanning our three global programmes; resilient livelihoods, inclusive education and healthy communities.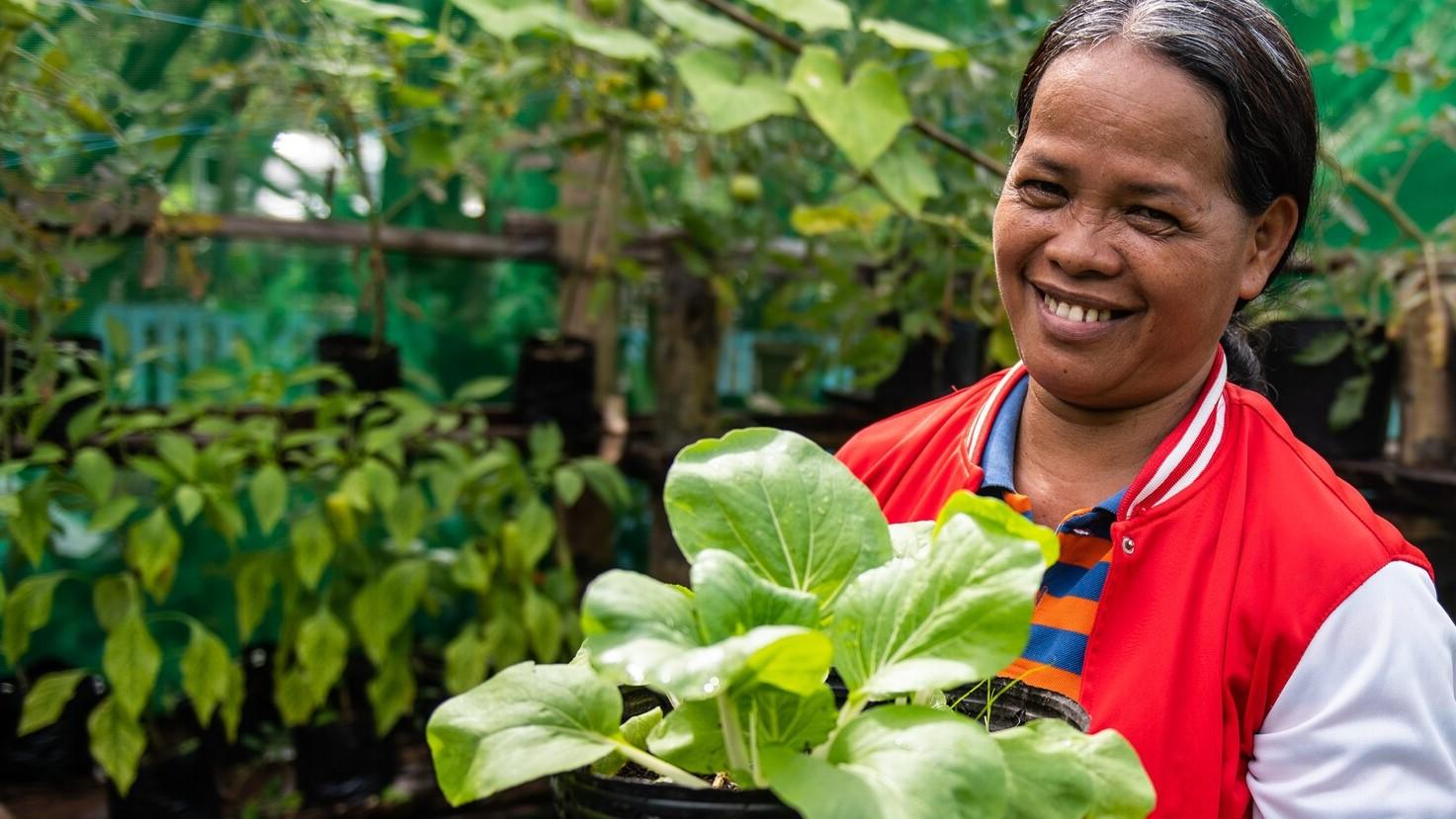 Support us with a donation