VSO partners with many Global Trusts and Foundations who fund critical work in communities across in Africa and Asia.
Why partner with VSO?
VSO is the global leader in sustainable Volunteering for Development.
We work directly with individuals and communities, supporting the people we work with to lead their own change.
Inclusion and gender, resilience and accountability drive everything we do.
VSO's uses an integrated volunteering approach - utilising a mix of local volunteers alongside national and international experts. This approach ensures the right skills and understanding are available for maximum impact.
VSO has experience in over 60 countries and a network of over 500 local organisations, businesses and governments.
Recent examples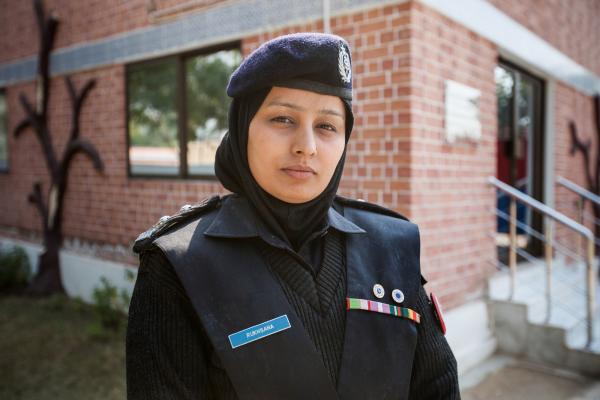 Dubai Cares
Dubai Cares funds innovative work in early education with VSO in Rwanda, preparing 2,500 children between the ages of 3 and 6 years for a formal school environment.
Find out more about our work in Rwanda
Find out more about our partnership with Dubai Cares
Amplify Change
Amplify Change has been partnering with VSO to tackle gender based violence and inclusive health programmes in Pakistan.
The project is building the capacity, profile and scale of the Pakistan Forum for Democratic Policing (PFDP), which advocates for robust governance and operations of the police, with specific objectives to:
Increase reporting of gender based violence.
Increase access to justice and Sexual and Reproductive Health and Rights (SRHR) services for survivors of gender based violence.
Reduced risk of gender based violence.
The PFDP is made up of over 180 members, representing academia, national and local NGOs, media, lawyers, religious minorities, trans-genders, persons living with disability (PWD), youth groups and other individuals.
Find out more about or work in Pakistan
Find out more about our work Combatting Gender Based Violence in Pakistan
The Mastercard Foundation
The Mastercard Foundation partners with VSO to reach 157,000 out-of-school youth aged 15 – 24 to secure employment or self-employment in Northern Uganda.
With less than 15% pre-primary school enrolment in Rwanda, VSO teamed up with Dubai Cares and invested in developing an inclusive Early Childhood Education (ECE) model in Nyamasheke district. At the inception of the project only 1,687 children were being enrolled from 30 model schools. However, last year the number tripled, surpassing the original target.

Papa Diouf

Country Director of VSO Rwanda