Coronavirus (COVID-19) statement
Volunteering during COVID-19
Our expert security and medical teams are continually reviewing our ability to implement projects safely during the COVID-19 pandemic. Their expertise and any relevant national government and international travel advice is guiding our decisions regarding all travel, both internally and internationally.
We will continue to follow the advice of the World Health Organisation (WHO) and national governments to protect the wellbeing and safety of all volunteers, employees, and the people we work with.
Safety measures for staff and volunteers
All VSO locations have contingency plans in place to protect all volunteers from threats, including the risk to volunteers' health. Our dedicated medical and security teams are constantly monitoring the situation and are providing expert guidance on how to manage the impact of the pandemic in all locations where we work.
As part of our standard safety and medical procedures, we provide all volunteers with:
locally-relevant protective and preventative guidance relating to health risks, including the risks associated with COVID-19,
access to a dedicated medical team by phone and email,
a full medical briefing during the on-boarding process.
Whether working abroad or locally, we are reminding all staff and volunteers to follow the guidance of the WHO and national governments, alongside relevant local precautions.
Applying to volunteer
We are continuing to build a talent pool of prospective volunteers for future projects, as well as recruiting volunteers for ongoing programmes where safe to do so. If your application is shortlisted, a hiring manager will be in touch to discuss the next steps and any potential changes to your role.
Planned international placements
The safety of all overseas volunteering placements is under continuous review, and will not hesitate to defer the start of placements if our ongoing analysis suggests we need to. If you are due to volunteer abroad with us and have any concerns or questions, please get in touch with your hiring manager or email enquiry@vsoint.org.
More information
Contact our international medical team on medical@vsoint.org in the first instance.
Our programmatic response to COVID-19
As the impacts of COVID-19 affect the health, education and livelihoods systems of all the countries in which we work, we are revising and adapting our programming to ensure we continue to work towards our vision of a fair world for everyone.
---
More information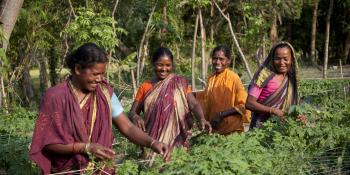 We fight poverty not by sending aid, but by working through volunteers and partners to create long-lasting change in some of the world's poorest regions.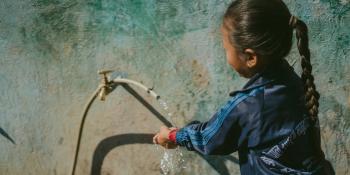 How we're adapting our work in response to the COVID-19 pandemic.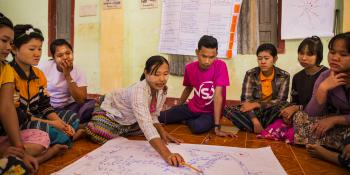 Find out more about volunteering with VSO