We're adapting our ongoing education programming to keep children safe and learning – both throughout periods of lockdown, and as they start to return to school.
As many schools around the world remain closed, over one billion children and adolescents are currently without access to formal education1. In the short term, not being in a structured school environment can increase the risk of young people coming to harm – both physically and psychologically.
If caregivers can't find alternative arrangements, children may be left alone or in unsafe environments, without the opportunities that schools provide for safeguarding and identifying problems. Children's wellbeing and mental health can suffer, as they miss out on the structure, routine and social interaction that is essential to their development and wellbeing.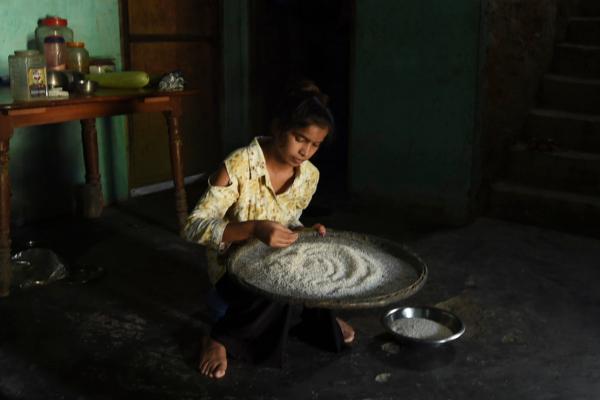 The longer closures continue, the greater the risks to young people's health and welfare – particularly for the most vulnerable, and especially for girls. We know from past crises – like the outbreak of Ebola in West Africa in 2014 – that when schools stay shut, incidences of teenage pregnancy, gender-based violence and sexual exploitation all increase.
The inevitable impacts on children's learning outcomes, as their education and personal growth are interrupted, are disproportionately felt by those who are already the most marginalised.
There is a risk that many children, especially from the poorest households, may never return to school as they are pressured to generate income for their families instead. Again, it's girls who are the hardest hit.
Keeping children safe
By prioritising mental health, psychosocial and protection activities, we're focusing on keeping children safe during this rapidly-changing and challenging time. We're giving educators the understanding, skills and tools they need to integrate psychosocial support into their work – not just during this immediate crisis, but throughout the recovery phase and beyond.
We're mobilising our established networks of community volunteers and learning champions to raise awareness of how to keep children safe and well, focusing both on mental health and child protection. We're sharing information with communities on how to identify and address cases of gender-based violence, and continuing our ongoing work to keep girls in school, for example by encouraging families to share domestic chores equally between male and female household members.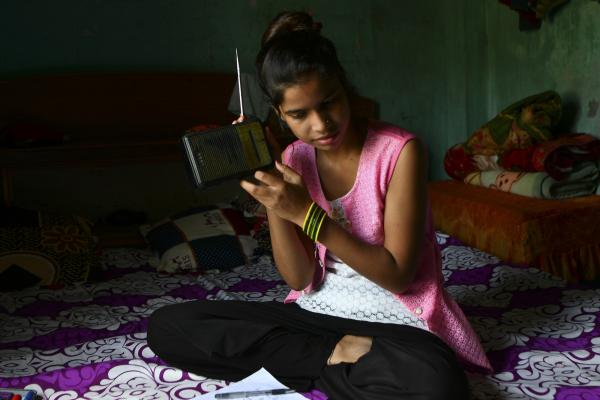 Keeping children learning
To ensure that we can keep children learning throughout this crisis and beyond, we're drawing on the experience and expertise we've developed from our existing education programming, including creating technological solutions for out-of-school youth, and encouraging the use of versatile learning resources that can be accessed anywhere.
Through our existing digital platforms, such as the VSO School app, we're supporting children to learn from home, so limiting the disruption to their education. By working online, we're still able to collaborate with national and international volunteers, who are continuing to share their expertise and develop engaging, child-centred learning materials, even from afar.
Ensuring our interventions are accessible to all
As part of our commitment to leave no child behind, we're also focusing on developing low-tech solutions that don't rely on learners having access to the internet or specific tools:
Through the Building Learning Foundations project in Rwanda, we're working with the government to adapt curriculum content into TV and radio broadcasts, so reaching millions of children during a nationwide lockdown
In collaboration with our partners MESHGuides – a UK-based collective of education experts – we're building on existing volunteer-led approaches to creating and sharing accessible, low-cost learning resources that can be made and used by anyone, anywhere.
In Nigeria's Kano and Enugu states, we've provided accessible learning materials and solar-powered radios to hundreds of vulnerable families, whose children were at risk of missing out on essential government education broadcasts.
We're developing hard copies of engaging materials, such as simple storybooks, in local languages.
1Source: UNESCO COVID-19 impact on education