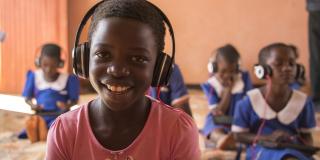 Millions of children around the world are not getting the education they deserve. Unlocking Talent Through Technology is working to address this.
Combining the right skills with award-winning education software, this scalable project is already improving the numeracy and literacy for hundreds of thousands of children.
Unlocking Talent is an award-winning programme
Unlocking Talent won Comic Relief Tech4Good for Africa 2018. Unlocking Talent partner, onebillion, also won the prestigious Global Learning XPRIZE in 2019 for its onecourse software.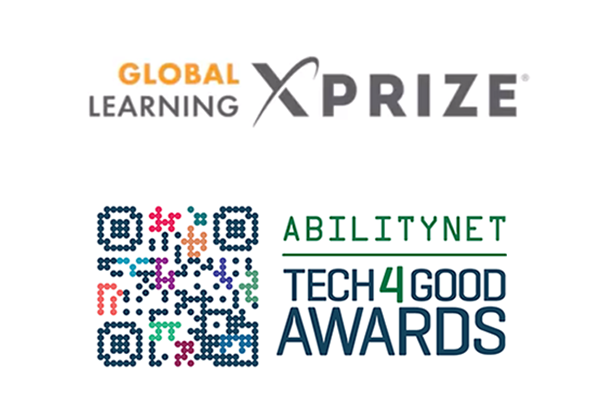 Programme impact
Tests measure a 47% increase in learning gains within Unlocking Talent classrooms in comparison to control schools.
Reading scores of children in intervention schools is 100% higher than in control schools.
Unlocking Talent is already supporting 150,000 learners in Malawi, and will reach 241,200 by 2023.
Putting children first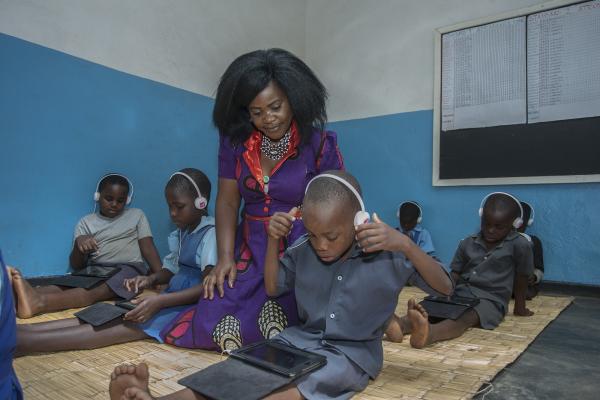 The Unlocking Talent project is a growing, global initiative, made up of an alliance of partners that focuses on putting children and their educational needs first.
At its core, the project uses innovative education technology, created by our partner onebillion, to help overcome the education challenges that hold learners back.
These issues include, but are not limited to:
Lack of trained teachers
Overcrowded classrooms
Lack of learning resources
High drop-out rates
For context, in Malawi, where Unlocking Talent has been active since 2013, the pupil to teacher ratio is 74 to one and the dropout rate at primary age is over 50%.
The software - onecourse
The software, onecourse, is a comprehensive, modular course for children. Children learn to read, write and become numerate on tablets by working through a carefully structured course made up of thousands of engaging activities, games, and stories. onecourse is designed to be adapted for many different languages and contexts.
Features of onecourse include:
A digital teacher helps and guides the child at every stage
All learning is delivered in the child's native language
Over 200 hours ours of interactive learning content are available
Results are updated to central dashboard where teacher can monitor progress

Online dashboard enables results of learners and schools to be shared externally to stakeholders such as education management.
Examples of onecourse interface.
Bringing teachers and education technology together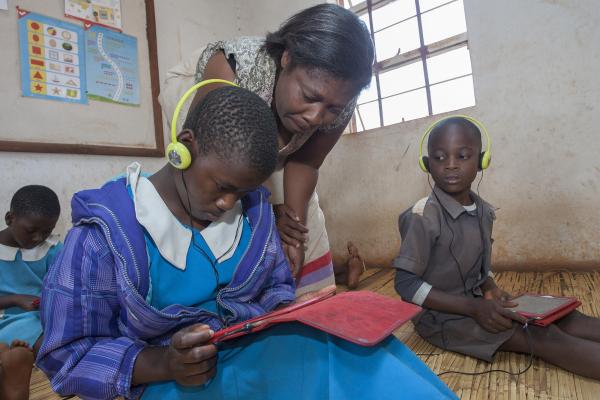 In formal settings - such as classrooms, teachers help, guide and praise each child as they learn. They use the dedicated teacher's tablet to run the session. One teacher, who is selected as the Learning Centre Coordinator, is responsible for the proper functioning and effective use of the Learning Centre.
In preparation, teachers are trained in digital education technology and how to lead sessions using the software.
In Malawi, where Unlocking Talent is being scaled up, we have worked alongside the Ministry of Education, Science and Technology to instil digital education technology as part of the teacher's training at college level (carried out at government-owned Teacher Training Colleges).
Maximising impact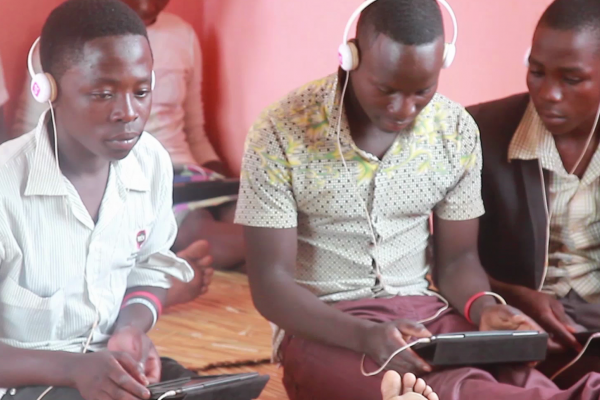 Context-specific approaches have been trialled to take full advantage of the education technology.
In formal education settings, these include:
The use of solar projectors - sharing screens with a number of learners at one time in a classroom
Splitting tablets to increase users engaging with software
Outside of formal education settings:
Working in refugee settings
Out-of-school outreach programmes
Direct to community approaches
Unlocking Talent at Dzaleka refugee camp
The below video was filmed as part of the BBC's 'Click programme in 2019. This segment highlights work of Unlocking Talent at Dzaleka refugee camp.
Unlocking Talent is a growing initiative
Countries where Unlocking Talent is currently active:
Unlocking Talent has been implemented, through VSO and other partners, in Malawi, Ethiopia, Kenya, Uganda and South Africa. Research is also being conducted in India, Myanmar and Cambodia, Tanzania and Mozambique as well as Syria, Brazil, the UK and Canada.
Volunteer with us
We're expanding the Unlocking Talent Through Technology project in primary schools in Malawi and Sierra Leone in 2021 and are urgently looking for education professionals with experience and skills in applying digital education technology to join the programmes this year.
Project focus: Malawi
Every country and context is different. Having the right skills, processes and support needed to implement education technology is vital for success.
The below video, as featured by BBC's Click programme, explains how the project has been implemented in Malawi.
Since the first pilot in Malawi, we have now reached 150,000 learners across 110 learning centres in 15 districts of the country. In partnership with Malawian Ministry of Education, Science and Technology, we are now working to significantly increase reach throughout the country. Find out more about Unlocking Talent in Malawi via the links below.
Case studies from Unlocking Talent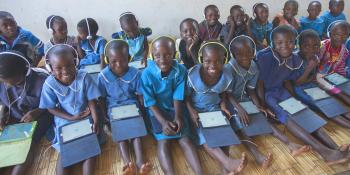 Hear from Lameck Dition Sandram from Malawi, who volunteered in Sierra Leone where he worked on VSO's Unlocking Talent (UT) project, applying his 25 years of experience in education to train staff and collect real-time project implementation data.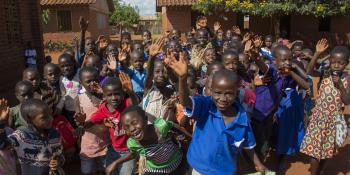 Margret Kawanga, a Teacher at Mdzobwe Primary School in Malawi has a difficult task. She teaches over 140 learners at any one time. Education technology is helping her deliver effective lessons.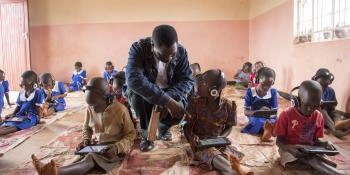 The technology that powers one of VSO's biggest education projects has been awarded a multi-million dollar prize funded by Elon Musk.
Our partners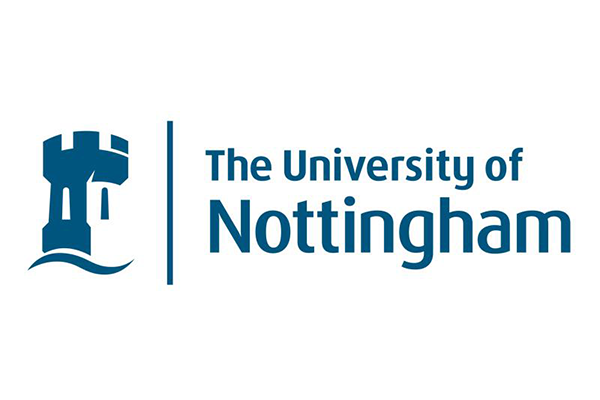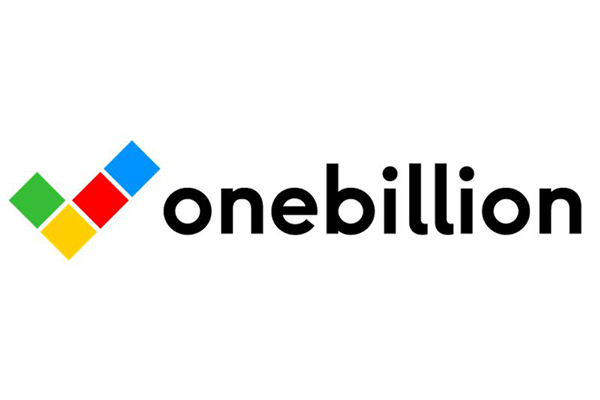 Our lead partners in delivering Unlocking Talent Through Technology are onebillion and the University of Nottingham.
Our other partners include The Norwegian Embassy, Kreditanstalt für Wiederaufbau [KFW], Comic Relief, the UK's Foreign, Commonwealth & Development Office (FCDO), The Government of Malawi, Unicef, iSchool Africa, Haileybury Youth Trust, Cisco, Airtel, The University of Malawi.
Unlocking Talent in the news
Unlocking Talent has received a lot of media coverage. It has been featured in the Times Education Supplement, Forbes as well as on the BBC. Latest coverage below: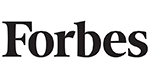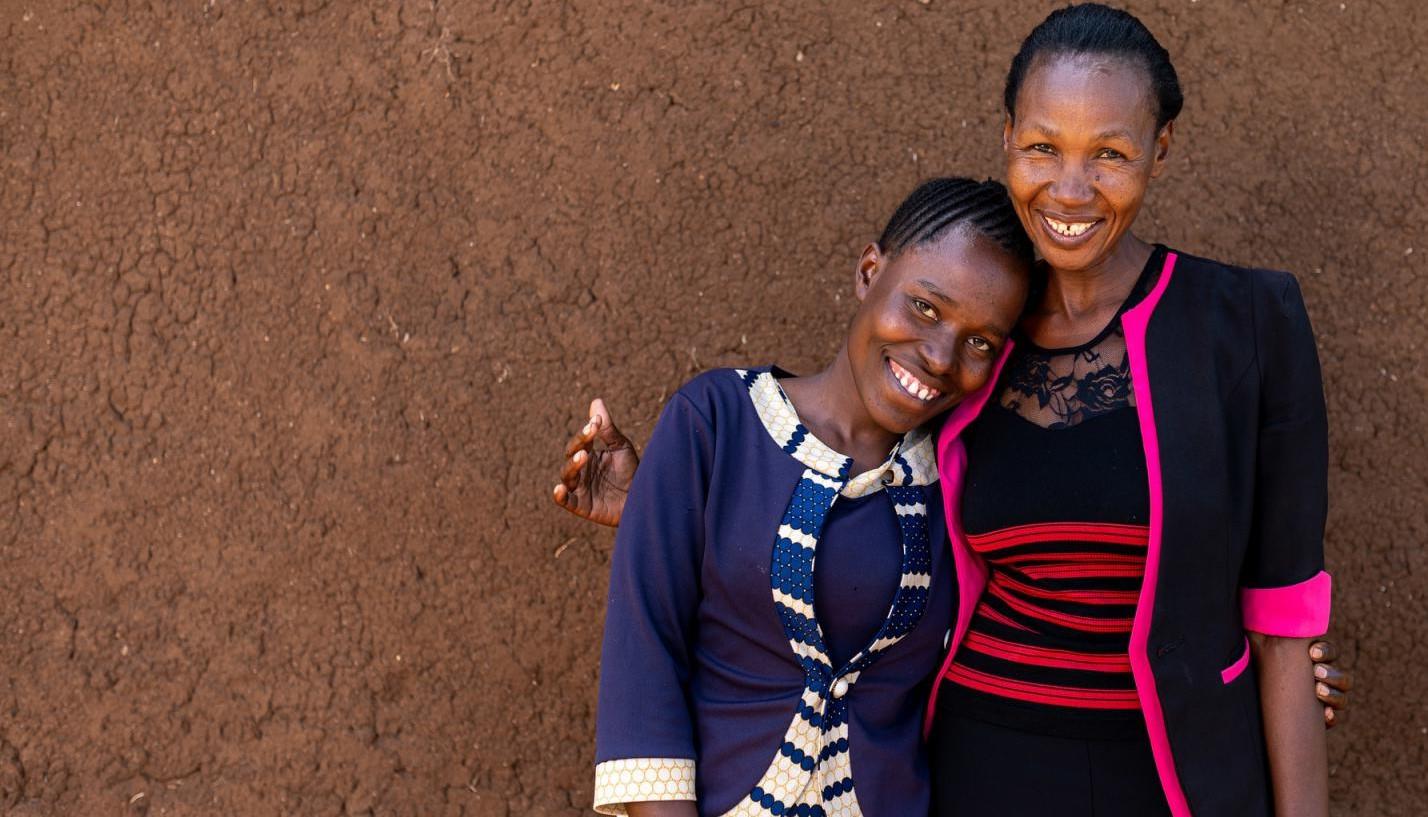 Support us with a donation