Margret Kawanga, a Teacher at Mdzobwe Primary School in Malawi has a difficult task. She teaches over 140 learners at any one time. It is near impossible to deliver quality teaching in these circumstances.
With over 140 learners to teach, Margret can find it difficult to deliver her lessons appropriately. It is impossible to ensure all the children are following the lesson and identify those that need support.
Since the introduction of Unlocking Talent at the school, scores in numeracy and literacy have improved considerably. Learners are able to follow lessons at their own pace and Margret is better able to focus on supporting those that need it. Margret has found the Unlocking talent intervention incredibly useful.
My wish is for the project never to stop. Each and every school should have access to the project.

Margret Kawanga

Teacher at Mdzobwe Primary School
Furthermore, the project has encouraged learners to stay and come back into school. Over 2,000 children have now come back into education because of Unlocking Talent.
The coming of Unlocking Talent has brough interest to learners. More learners want to participate. The intervention is just very good.

Chrissie Bondo

Primary Education Advisor for Lilongwe Urban, Malawi Ministry of Education
Find out more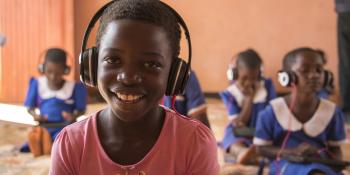 Addressing global education challenges with award-winning technology.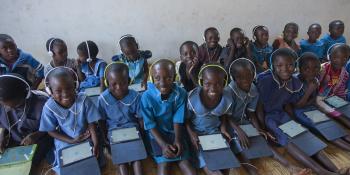 We've worked in Malawi since 1958, building healthy communities, improving inclusive education, and supporting people to develop secure and resilient livelihoods