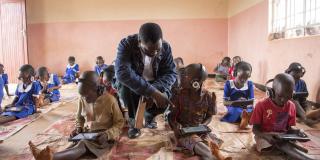 The technology that powers one of VSO's biggest education projects has been awarded a multi-million dollar prize funded by Elon Musk.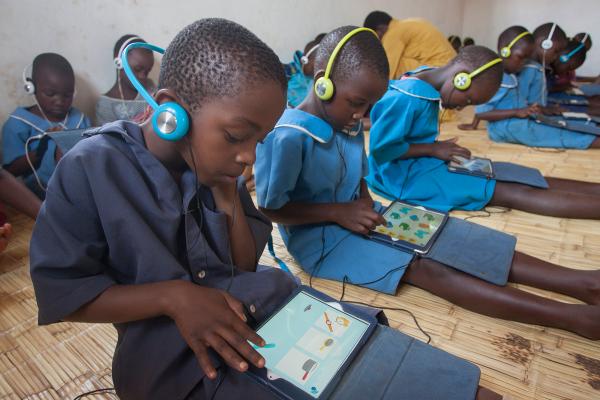 On May 15 2019, XPRIZE, the global leader in designing competitions to solve humanity's greatest challenges, announced onebillion as one of two grand prize winners in the $15M Global Learning XPRIZE.
It gives children instant feedback and has been shown to be particularly effective at catching up slower learners.The tablets are solar powered, and VSO volunteers are training teachers as part of the project to guide and monitor pupil progress using the technology.
Unlocking Talent combines innovative technology with the powerful connection and cooperation that comes with volunteering to produce results that are far greater than the sum of their parts.
The future is brighter
Winning the Global Learning XPRIZE means that this is the moment for exponential scaling as three things are coming together: software that delivers significant learning gains for children, technology that is scalable, and implementation models that work locally," Judith Hermetter, Head of Communications for onebillion, told Forbes.
The biggest benefit of winning the prize is that it will allow us to make the solution work for children all over the world.

Judith Hermetter

onebillion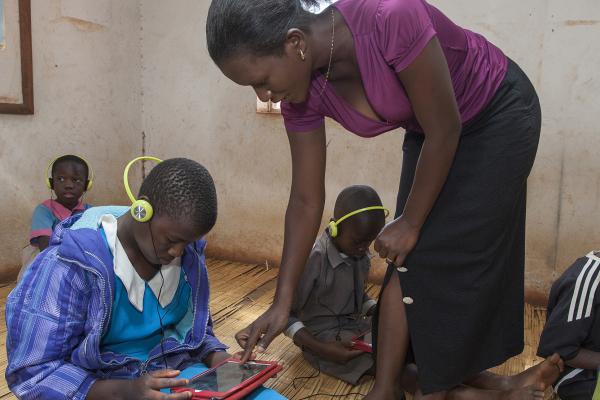 Since the first pilot in Malawi, we have now reached over 90,000 learners across 110 learning centres in 14 districts in the country. There are plans to significantly increase reach by 2023, helping onebillion to move ever closer to its goal of one billion children, and VSO to its vision of a world without poverty.
Together, VSO and onebillion launched a programme in Malawi: Unlocking Talent. Its aim is to bring the benefits of education technology to children in some of the world's most overcrowded and under-resourced schools.
The average class size in Malawi is 70 children to a single teacher. But in Unlocking Talent schools, children can access tailored, self-guided learning using tablets pre-loaded with onebillion's software
Onebillion is a UK-based non-profit creating the revolutionary software that powers VSO's Unlocking Talent education programme, with the goal of providing literacy and numeracy to at least one billion children around the world.
Billionaire businessman Elon Musk set the challenge in 2014 to produce open source technology that could dramatically improve education for children around the world.
"Education is a fundamental human right, and we are so proud of all the teams and their dedication and hard work to ensure every single child has the opportunity to take learning into their own hands," said Anousheh Ansari, CEO of XPRIZE.
Working together
Onebillion rose to the task, producing software that enables children to learn for themselves using computer tablets and VSO has been working with them, using this technology to improve education in some of the world's most challenging classrooms.
Find out more: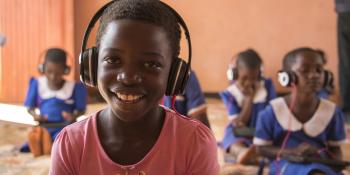 Addressing global education challenges with award-winning technology.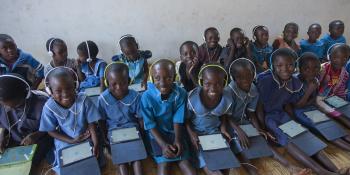 We've worked in Malawi since 1958, building healthy communities, improving inclusive education, and supporting people to develop secure and resilient livelihoods