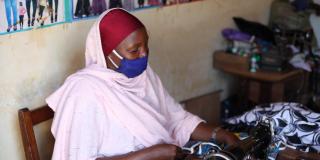 We're supporting farmers, entrepreneurs and small business owners to adapt to the current crisis, and prepare for an uncertain future.
Measures introduced in response to COVID-19 are causing far-reaching disruptions to supply chains and markets – so impacting on the livelihoods and food security of millions of people.
Micro-, small- and medium-sized enterprises (MSMEs) are struggling to survive as they are faced with the effects of restrictions, supply chain disruption, and a reduction in people's spending power. Many business owners and entrepreneurs can no longer ensure any kind of income for themselves or their staff.
Small-scale farmers are amongst the worst-hit by sudden shocks to value chains, and COVID-19 is now adding to existing stresses – particularly climate change – to worsen food insecurity for many. As producers can't sell their goods, their ability to meet basic needs – including purchasing food, hygiene materials and other essential items – is severely constrained.
Supporting businesses to adapt
We're adapting our work to this rapidly-evolving global context, identifying the challenges – but also opportunities – that lie ahead.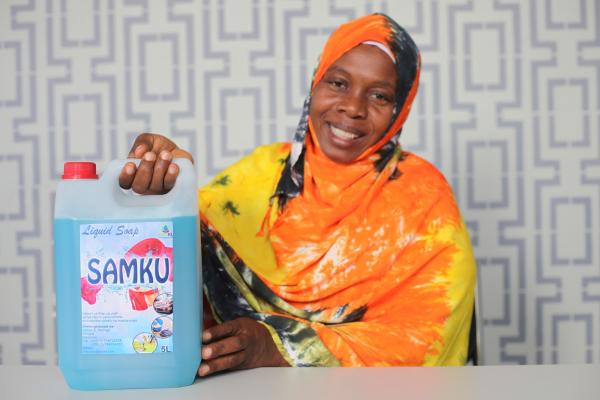 We're encouraging MSME owners and young entrepreneurs to identify novel ways of keeping their businesses going, adopt practical new ways of working, and come up with innovative solutions to ongoing market disruptions. With our support, business owners are introducing mobile payments, shifting to contactless delivery services, and entering new markets where opportunities arise.
VSO volunteers are continuing to provide expert advice, business support and mentoring, even when restrictions mean they must work remotely. Specialist e-volunteers are working to build MSMEs' capacity, for example by improving their financial literacy, supporting them to deal with cash flow issues and manage their savings effectively.
Responding to new demands
Through our T-LED project in Tanzania we're supporting small-scale producers to respond to increased demand for items like soap and face masks: so far, we've trained almost 150 MSMEs in manufacturing in-demand items, and worked with them to achieve rapid approval from national regulatory bodies which ensure their safety and quality.
By charging a fair price for these essential goods, producers are not only able to carry on earning a living but are also contributing to the wider health, safety and resilience of their local communities.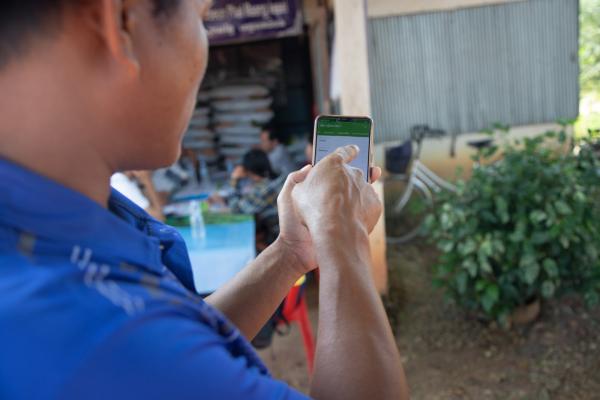 Embracing digital solutions
We're supporting business owners and entrepreneurs to harness digital tools that will help them adapt to the constraints of working in low- and no-contact situations: in Tanzania, national volunteers are training MSME owners to use digital marketing and social media to promote their businesses, whilst face-to-face methods aren't possible.
Connecting farmers to markets - and each other
We're also using digital solutions to create linkages between small-scale farmers and buyers. On the island of Zanzibar, we're supporting cut-off producers to connect with markets on the mainland, using online platforms to create contracts remotely.
In Cambodia, meanwhile, digital tools are helping to maintain essential relationships between producers and buyers. Community volunteers are supporting cooperative members to keep in touch with their peers, and with expert advisors, through video platforms like Facebook messenger and WhatsApp.
Technology and online messaging services are also helping farmers to keep up to date with the latest news and market insights, meaning they can stay abreast of important developments.
Ensuring access to support packages
In countries where state-led assistance is available, we're working to bridge the gap between support and those who need it most. Many of the farmers and business owners we work with operate in the informal sector, with limited links to official programmes and institutions. We're collaborating with our established partners to make sure that primary actors are fully aware of – and empowered to access – the help they need.
Preparing for the future
As countries start to look towards the recovery phase of this crisis, we're supporting businesses to prepare plans for the future, and collaborating with key partners to carry out scenario planning exercises.
Right now, we're gathering essential data and critical information from the business owners, young people and farmers that we work with. Discussing the day-to-day challenges faced, and building a more detailed picture of people's current situation, is essential to ensuring that the plans we make for the future have primary actors' needs at their heart.
---
Find out more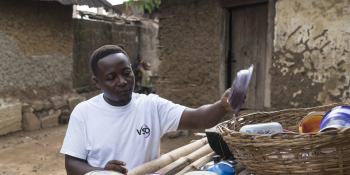 With most VSO volunteers staying in placement to help tackle COVID-19, three of them share first-hand perspectives on what they are seeing on the ground now.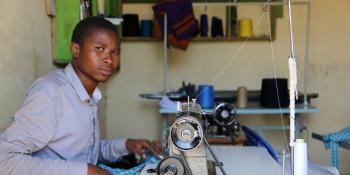 The GAC-funded Tanzania Local Enterprise Development (T-LED) project is supporting small- and medium-sized enterprises (SMEs) to thrive, and increasing employment opportunities within them.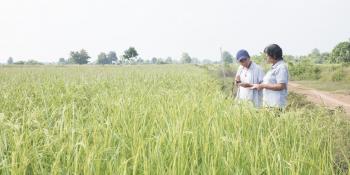 Improving Market Access for the Poor (IMA4P) identifies high-impact value chains, transforming agricultural markets to make them work better for the world's poorest farmers.