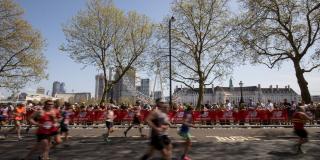 You may have seen the official statement (13/03/2020) regarding the postponement of the Virgin Money London Marathon 2020 until Sunday 4th October 2020. Read the official statement here.

We will be in touch soon with runners using a VSO charity place in this event to provide more information should you be unable to take part on Sunday 4th October 2020. If you wish to contact us in the meantime, please do so using the normal channels. Call us on 020 8780 7500 or email us on events@vsoint.org.

Thank you for your support - VSO events team
---
The London Marathon needs no introduction. It's the most exciting day of London's sporting calendar and for anyone who runs it, it is a day they'll never forget. It's the biggest annual single-day fundraising event in the world and you can be part of it with Team VSO.
Choose to raise money for VSO as part of your London Marathon experience and you'll be joining a team of amazing people who are passionate about fighting poverty overseas. Make your mark with Team VSO!
We'd love to have you on our team for this once-in-a-lifetime event!
I want a charity place
Join VSO for the London Marathon 2021 and apply for one of our charity places. You'll pledge to raise £2020 for the charity and you'll pay a registration fee of £75.
I already have a place
If you've already secured a place in the ballot for the London Marathon, we'd be delighted for you to join #TeamVSO.
#TeamVSO Support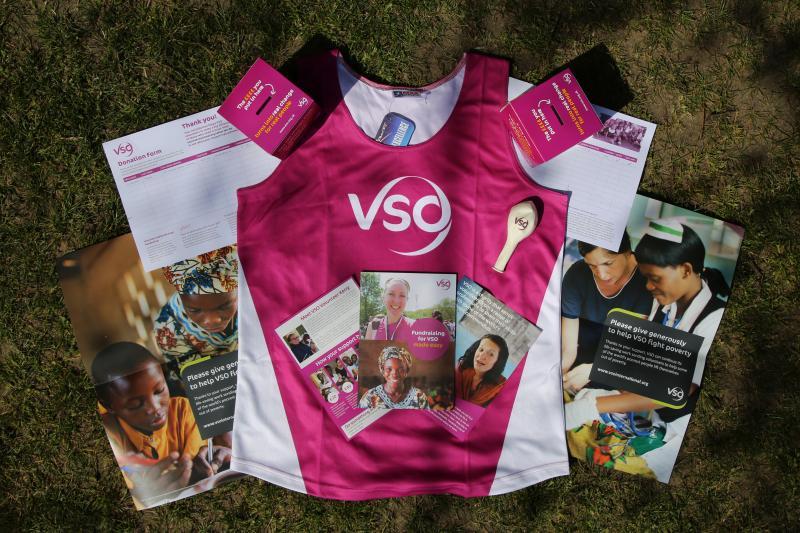 VSO fundraising pack to help you reach your target
VSO running vest with iron-on letters
Lots of training tips
Dedicated VSO fundraisers who will offer continued support
The wonderful #TeamVSO cheer squad
VSO post race celebration of your incredible achievement with food, photos and fun
---
Could you support us on the day?
If you don't want to take on a marathon, we're always on the lookout for supporters to cheer our runners on and help share this amazing day. If you can provide the enthusiasm, we'll provide the t-shirts, banners and flags, and together we'll give our runners the best possible support.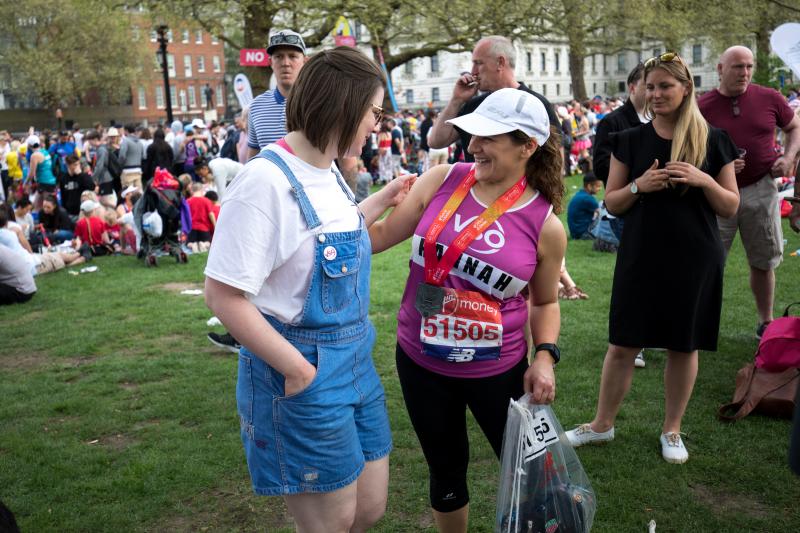 The boost the crowd gave me was just awesome and they got me over the finishing line.Alan Beadle, VSO London Marathon Runner
Your impact
You'll be running for an amazing cause: for a world without poverty.
Our volunteers work in 24 countries to help people live healthy, dignified lives. Some of our volunteers include teachers, doctors, business experts, nurses... the list goes on.
These volunteers share skills where it's needed the most, in the world's poorest and most marginalised communities.
£2600 could cover the cost of a volunteer for over 4 weeks – in that time a single volunteer could conduct a training session for teachers to showcase new teaching methods, hold meetings with head teachers from across a remote region to discuss existing challenges and possible solutions, and so much more.
For more information call our events team on 020 8780 7500 or email events@vsoint.org
Related Events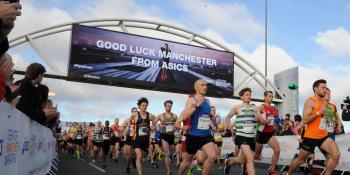 Take on the UK's flattest, fastest and friendliest marathon with VSO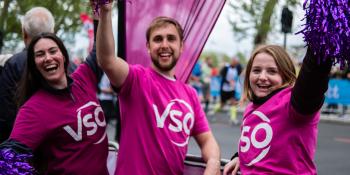 Run Hackney is a popular, fast and flat half marathon. Join 13,000 others for this festival of fitness.