Over the past five years we have helped over 3,600,000 people access better healthcare.
VSO volunteers work with health workers, communities and governments to improve health services and rights for some of the most marginalised and disadvantaged members of society - including women, babies, youth, people with disabilities, and prisoners.
Now, in the context of an unprecedented global health emergency, we're rapidly adapting our work to ensure we do all we can to keep people safe and well - from reaching vulnerable communities with essential information, to supporting women to seek antenatal care without risking infection.
Our COVID-19 response in health
---
Our work supporting health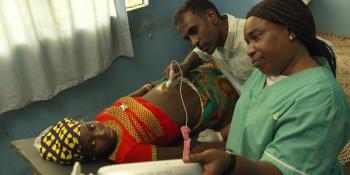 Improving access to quality healthcare for mothers and babies.
Supporting the most vulnerable people to realise their sexual and reproductive health and rights.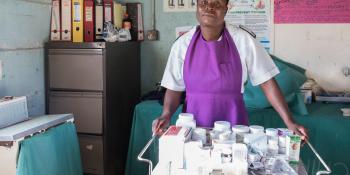 Improving the health and wellbeing of marginalised and neglected prison populations.
Where we support health initiatives