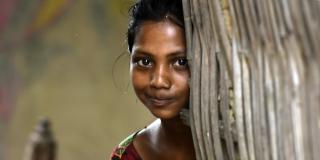 The past year has been a year like no other for VSO. When the severity of COVID-19 became apparent, we knew that the most vulnerable would be most at risk.
In just 10 days, we pivoted 80% of VSO programming to respond to the crisis.
In spite of the challenges of travel and the increased difficulty of working in communities, we were determined we would continue supporting the most vulnerable through this crisis. Thanks to the strength of VSO's blended volunteer model which draws on the commitment, resilience and adaptability of community, national and international volunteers.
Our year in numbers
3,403 volunteers joined us in pursuit of our vision of a fair world for everyone.
We reached over 12.9 million people including 7.65 million indirectly and nearly 5.25 million directly.
VSO worked with communities in 29 countries, nine of which VSO were working in for the first time.
2020-21 financial review
In 2020/21, our income levels reduced significantly. The decrease is mostly linked to a further reduction of our ICS contract income, as it was not possible to send volunteers in the last year of the contract due to COVID-19. The Foreign, Commonwealth and Development Office (FCDO) remain a significant income source, although the overall proportion has decreased, as we have diversified our donor portfolio.
Our total income for the year was £49.4 million, and our total spend on charitable activities was £41.8 million.
Stories from our year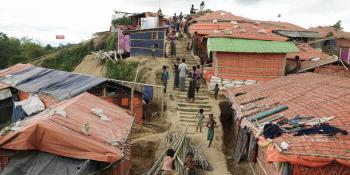 In the world's biggest refugee settlement, volunteers from Bangladesh, Myanmar and Wales are working together to create fun, play, learning and laughter for Rohingya children who call the camps home.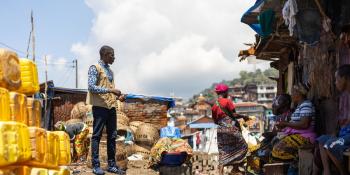 In 2021 a devastating fire broke out in Susan's Bay slum in Freetown, Sierra Leone, leaving 7,000 people homeless. Read how volunteer Samuel jumped in to action.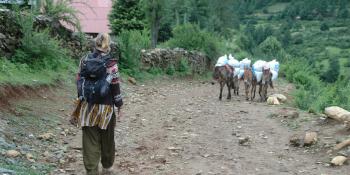 Nurse Willeke Gerritsen shares how volunteering during the Ebola outbreak in 2014 prepared her to take on COVID-19 in the Netherlands.