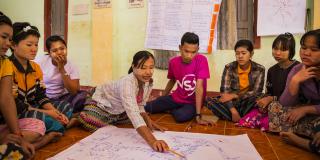 If you are an experienced professional of any age, you can find out more about volunteering with us on this page.
We also offer:
If you are interested in volunteering locally, please contact the VSO office in your country of residence.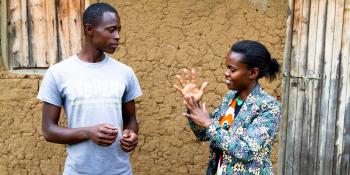 Find out about the benefits to yourself and people in poverty.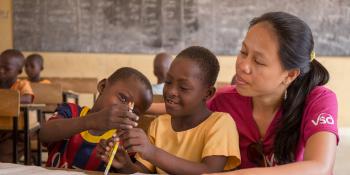 All the facts you need to know about volunteering with VSO.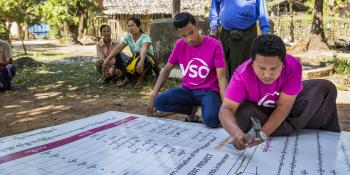 Our current roles for expert volunteers in Africa and Asia.
Use your skills to make a real contribution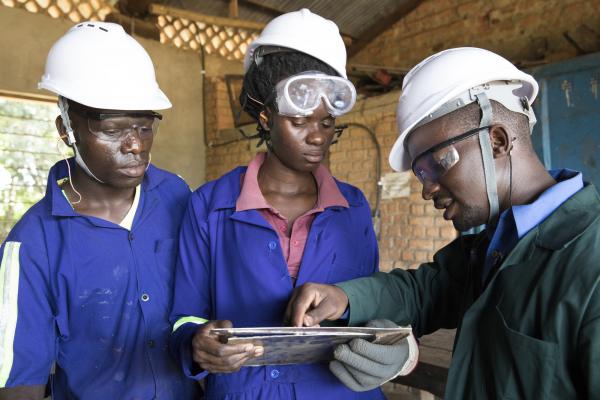 Sharing your knowledge, skills and energy with others makes a huge difference. Our placements are carefully designed with everyone from governments to local community groups to make sure you pass on the right skills to the right people.
This way, people can lift themselves out of poverty, and stop relying on others. And you'll change the lives of many, many people.
Join us and see just how much of a difference you could make.
How volunteering placements work
How we support you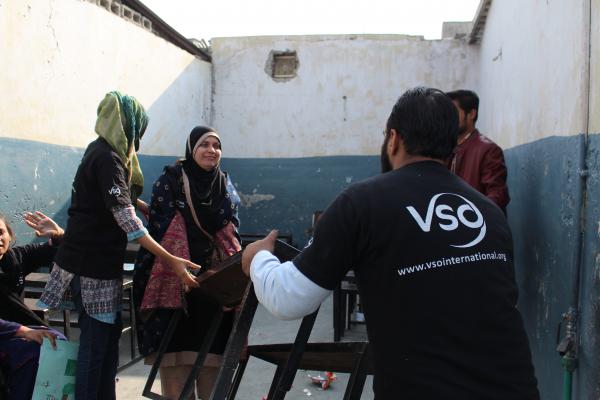 It's often a big decision to volunteer. We'll support you every step of the way.
Volunteer health and safety is a priority. We ensure our volunteers are medically fit to travel and will be kept safe and healthy throughout the duration of their placement. Our country office staff will be there to help.
Depending on your placement, you may also be entitled to financial support.
Personal, financial and local support on placement
Find and apply for a role
We're always recruiting skilled professionals from different backgrounds and sectors. Could it be you?
| Opportunity | Location | Apply by |
| --- | --- | --- |
| Monitoring Evaluation Reporting and Learning (MERL) Specialist- Talent pool | Nairobi, Kenya | |
| Monitoring and Evaluation Specialist - Livelihoods Talent Pool | Kenya, Kenya | |
| Volunteering for Development Advisor | Cambodia, Cambodia | |
| Health Policy and Advocacy Adviser - Talent Pool | Kenya, Kenya | |
| TVET Curriculum Development Specialist in Green Skills- Talent Pool | Various Countries, Various Countries | |
| Girls Education Advisor | Various Countries, Bangladesh | |
| Early Years Adviser - Talent Pool | TBC, Rwanda | |
| Education in Emergencies / Resilience Building Specialist | Various Locations, Various Countries | |
| Education Technology Specialist (Talent pool) | TBC, Various Countries | |
| Policy and Advocacy Specialist | Various Countries, Bangladesh | |
| STEM Specialist ( Talent Pool ) | Phnom Penh, Cambodia | |
| Inclusive Education Adviser | TBC, Various Countries | |
Not what you're looking for?
Volunteer stories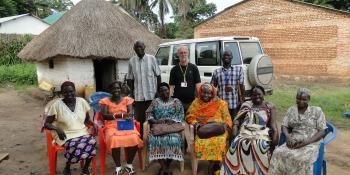 Dr Bob Campbell has used his professional experience and skills to support VSO's programmes in Cambodia, Ethiopia, Mozambique, Myanmar, Nigeria, and South Sudan. Here reflects on his journey with VSO, it's most memorable moments, and the key things it has taught him.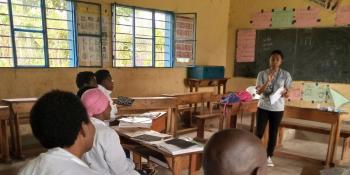 Jessica Sucgang, an experienced teacher from the Philippines, volunteered with VSO's Building Learning Foundations programme in Rwanda. Read about her experience mentoring teams of national volunteers as part of a programme aiming to improve basic education in Rwanda.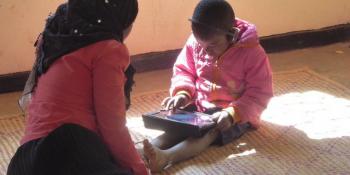 In 2017 Mike Barnes, an ex-primary school headteacher, joined VSO's Unlocking Talent project in Malawi, providing students with tablet computers loaded with local language courses in numeracy and literacy. Read how he helped improve learning outcomes for thousands of children.