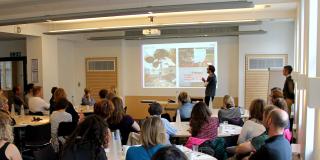 Join us online to find out what it's really like volunteering with us – and discover just how much impact your skills and experience can have on the lives of others.
Our Meet VSO online webinars are an opportunity for you to find out more about volunteering with us, hear inspiring stories from returned volunteers, and ask questions about any part of the volunteering journey – from how to apply, to what happens after your placement.
Volunteers will share personal experiences of their placements, and members of our team will walk you through all the practical aspects of volunteering with us, including the application process.
Keep up-to-date
We're planning more Meet VSO webinars over the coming months, covering all of our focus areas: health, education, and livelihoods.
Sign up to receive our regular email newsletter and you'll be the first to hear about future Meet VSO events, along with the latest news, volunteer opportunities and stories from our work across Africa and Asia
Related links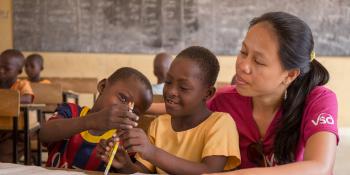 Everything you need to know about volunteering with VSO.