You wouldn't work in medicine and healthcare if you weren't serious about making a real difference to people's lives. But have you considered how big that difference could be?
Medical volunteering for long-lasting change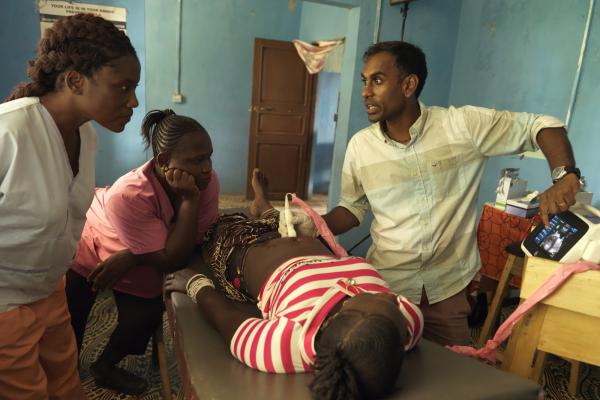 By working alongside your counterparts in a developing country, you'll create the kind of deep-seated changes that will make an entire nation healthier.
VSO only works with carefully-vetted partners in each country so your skills are put to the best possible use.
You'll work where you're needed most, improving care for some of the world's poorest people.
And you'll pass on your skills and experience to local healthcare workers, so your time abroad has a long-lasting legacy.
Find a role suitable for you
We are expanding our work to support health initiatives worldwide. As such we are regularly updating the positions available. If you cannot find a role suitable for you, please check back again soon. You can also sign up to our newsletter.
When you volunteer you learn a lot of things on placement that you wouldn't learn at home. You get to develop your skills and learn more about health in a global setting. You get to make a difference in six months which you might not feel with a job at home. You can see things changing. You feel like you've had a big impact.

Aisling Walsh,

Volunteer doctor, Uganda
How we support you
Throughout your journey with VSO, we'll give you comprehensive financial, personal and professional support. Our financial package includes a local living allowance, return flights, accommodation, insurance and more. We'll provide you with extensive training before your placement and our offices in each of the countries we work in and our local partners will provide ongoing support during your placement.