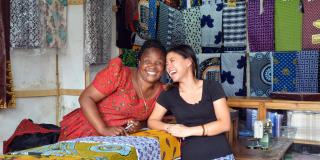 We offer programmes in Africa and Asia that maximise the skills of business and management professionals.
Business, management and IT volunteer roles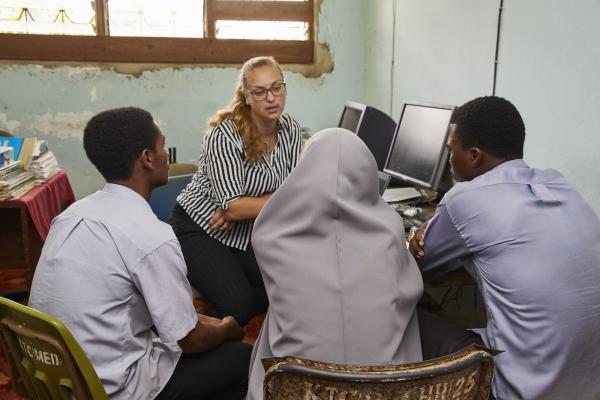 Business and management volunteers typically support entrepreneurs and small-to-medium-sized businesses to grow, to become more profitable and more sustainable. Enabling local economies to benefit from increased investment and greater access to employment. As part of your work you may also be working with vulnerable groups to ensure that their voices are being heard and that they have access to the same rights as others in their community.
Volunteers from IT backgrounds support a range of projects by improving systems and processes that can effect greater efficiencies and reach more people.
We recruit the following management, business and IT specialisms:
Business managers
Financial managers
HR managers
IT professionals
Organisational development advisers
Small business advisers
Support youth employment initiatives
We're currently recruiting experienced professionals to support an ambitious new programme, working to improve employment prospects for young people in countries across Africa and the Middle East.
We're looking for international, national and e-volunteers to spend between three and 12 months sharing their expertise and advice with local partners, supporting them to create sustainable employment opportunities for young people.
Current opportunities are in Uganda, with roles in Egypt and Nigeria to follow.
Sorry, we don't currently have any roles of this type
We are regularly updating the positions available depending on the need of our programmes. If you cannot find a role suitable for you, please check back again soon. You can also sign up to our newsletter.
See all volunteer jobs
Here, I am not working any less than I was before, but I am less stressed, working in a very different way.

Sandy Hung,

Small business financial advisor volunteer, Tanzania
How we support you
Throughout your journey with VSO, we'll give you comprehensive financial, personal and professional support. Our financial package includes a local living allowance, return flights, accommodation, insurance and more. We'll provide you with extensive training before your placement and our offices in each of the countries we work in and our local partners will provide ongoing support during your placement.