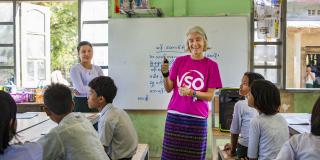 VSO volunteers support education programmes in 17 developing countries to ensure that every child has access to a quality education.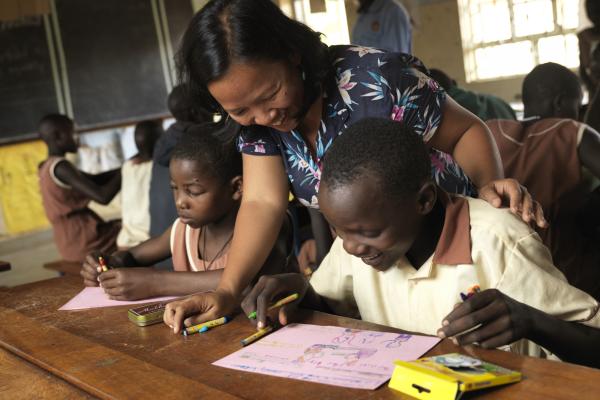 Education volunteers needed for a variety of programmes
Education volunteers help on a range of programmes that improve education practices and processes. The work undertaken by education volunteers continues long after the volunteer has left, improving the learning of thousands of children.
As we work to improve education at all levels, we need volunteers from a range of education backgrounds. We need teachers with experience of all levels and specialisms as well as those with professional backgrounds in education management and policy.
If this sounds like you, please join us. Together we will create deep-seated change to educational practices and systems.
Find a role suitable for you
We are expanding our work to support education initiatives worldwide. As such we are regularly updating the positions available. If you cannot find a role suitable for you, please check back again soon. You can also sign up to our newsletter.
You can really understand the essence of being a teacher, sharing your professional knowledge to help other people.

Simon Gana,

VSO volunteer in Rwanda
Inclusive education experts needed in Mozambique
We're currently recruiting experienced inclusive education professionals to help deliver our Empowering Adolescent Girls to Learn and Earn (EAGLE) project in Mozambique, improving the economic empowerment of marginalised adolescent girls and young women.
How we support you
Throughout your journey with VSO, we'll give you comprehensive financial, personal and professional support. Our financial package includes a local living allowance, return flights, accommodation, insurance and more. We'll provide you with extensive training before your placement and our offices in each of the countries we work in and our local partners will provide ongoing support during your placement.
Videos from education volunteers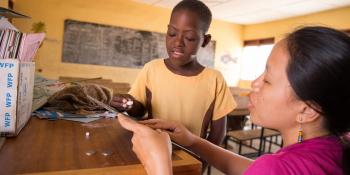 Mary Loureth Carnable is a disability specialist who volunteered with VSO in Ghana. She supported work helping provide vulnerable children with an education.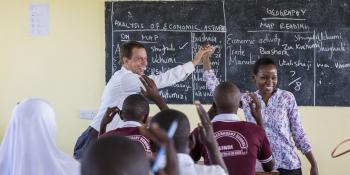 Paul Jennings took left UK classrooms behind to volunteer as a teacher facilitator in one of the most deprived parts of Tanzania.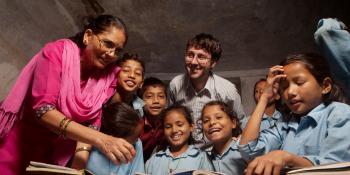 Education volunteer Gareth worked to introduce interactive learning techniques to schools around Surkhet, Nepal. Improving learning and increasing school attendance.