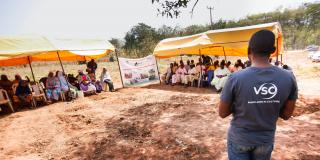 VSO and Accenture build programmes that have improved the lives of thousands of disadvantaged people in the developing world. VSO also supports Accenture employees to volunteer on high-impact placements.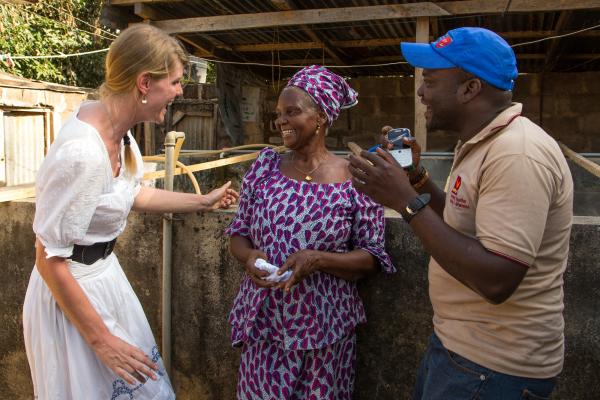 Employee volunteering
We've partnered with Accenture on employee volunteering since 1999.
Since then, 150 employees have volunteered in developing countries across Africa and Asia. They respond to a growing demand for business professionals to help solve development challenges.
Improving market access for the poor
Millions of people live in poverty, because they lack the tools to benefit from markets. Inequity in market systems also limits access to the poor.
VSO and Accenture developed a market-based approach to lifting communities out of poverty. So far more than 320,000 people have benefited from our development programmes.
Improving Market Access for the Poor (IMA4P) is a five-year project funded by Accenture. It improves the lives of thousands of poor and marginalised people by:
sharing the skills, resources and support needed to have fairer participation in markets
building links that improve access to markets
working with stakeholders across the whole value chain to make the market system fairer
The programme is investing in Tanzania, Malawi, Cambodia, Nigeria, India, Bangladesh and Rwanda. VSO staff, volunteers and partners share best practice between the countries.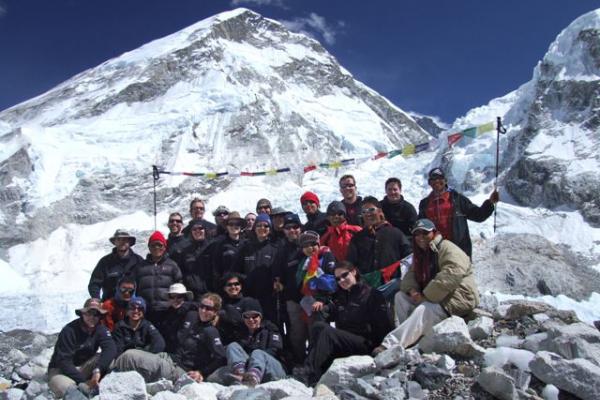 Meeting corporate social responsibility goals
Accenture has committed to giving 3 million people the skills to get a job or build a business, by 2020.
Its partnership with VSO is helping it towards this corporate citizenship goal. Accenture employees also contribute to this by volunteering and taking part in fundraising challenges.
Partner with us
Knowledge Exchange is VSO's corporate employee volunteering offer. Develop your talented employees, while changing lives in the world's poorest communities.