We are looking for skilled healthcare practitioners, education specialists and organisational advisors to support a variety of projects around Myanmar.
Volunteering in Myanmar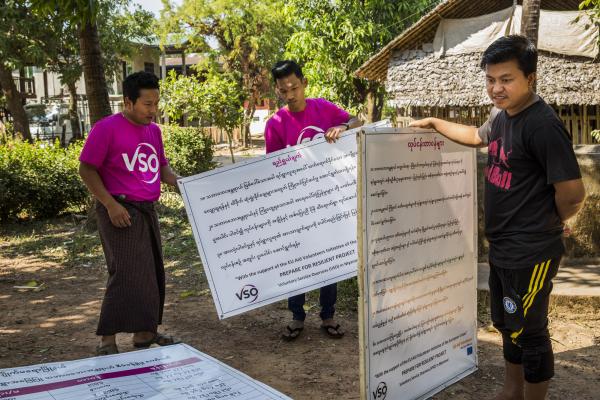 Volunteers are needed in Myanmar to work on a range of projects.
We're particularly keen to hear from volunteers with education and healthcare backgrounds as well professionals who can support gender equality and social inclusion programmes.
In Myanmar, VSO works across different states, regions and divisions, with community, national and international volunteers partnering with colleges, government ministries and local and international NGOs.
Myanmar is an extraordinary country that is going through a period of rapid change and transformation. There is huge enthusiasm for engaging with the outside world after years of isolation, and an optimism and huge expectation of change following the elections in November 2015.
Search volunteer roles in Myanmar
Volunteer stories from Myanmar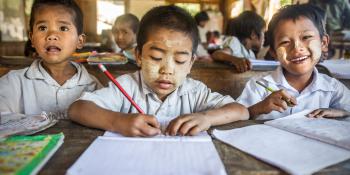 In Myanmar, with a newly-elected government and an education system undergoing major changes, we are urgently recruiting VSO volunteers to help teachers adapt.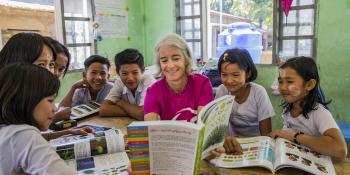 After nearly three decades working as a teacher, Portuguese volunteer Ana Paula Pinto shares her experiences volunteering in Myanmar. Educating children here has not always been a priority but Ana Paula says that's changing, slowly but surely.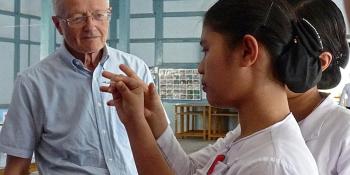 After a 40-year career in the NHS in the UK, Phil Heywood, 72, is volunteering his skills to help tackle maternal deaths in Myanmar. He explains the global injustice of maternal deaths, and what is being done about it through UK Aid.
Volunteer roles in Myanmar
Below is a list of all our current volunteer opportunities in Myanmar. Some of these volunteer jobs may only be available to Myanmar nationals. Others are available for international volunteers from anywhere in the world.
Find out more about our work