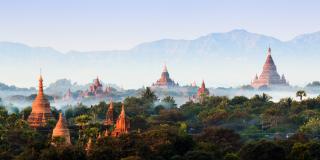 ChoCho is a national volunteer in Myanmar. From being a COVID-19 taskforce warrior to now harnessing education for positive climate action, here ChoCho reflects on her incredible volunteering journey. Read on to find out more.
"Myanmar is a land of diverse ethnic groups that boasts an abundance of stunning natural landscapes, including valleys, mountains, and rivers. The country is also home to jaw-dropping temples.
Myanmar's main source of revenue is farming, and people live alongside natural resources that they depend on for their daily income. However, my country is at risk of several natural hazards, including widespread flooding. Therefore, it's important for people to have knowledge about the impact of natural disasters, and education plays a crucial role in developing community resilience.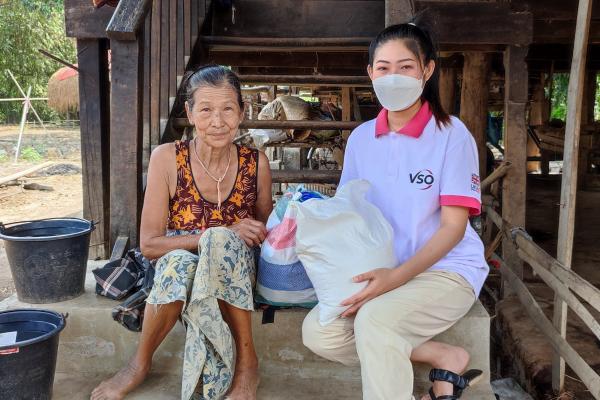 After I realised how crucial it is to foster harmonious living between natural, economic, social, and cultural environments, I decided that I wanted to help communities. This led me to apply for a VSO volunteer role as a Disaster Risk Reduction and Resilience Facilitator. In Myanmar, girls aren't usually allowed to be independent, but my parents supported my decision to volunteer.
My volunteering journey with VSO started in July 2021. This was my first volunteer position and VSO's policy of 'do no harm' really resonated with me. The organisation's mission also aligned with my own personal values. I started volunteering at a time when my country and the world faced huge instability and uncertainty due to the COVID-19 pandemic.
There were many tough situations, including the spread of false information, both online and offline. People discriminated against each other due to their beliefs and didn't want to communicate with one another. Many lives were also lost during the COVID-19 third wave.
Responding to coronavirus
To foster more united and resilient communities, the VSO social cohesion team partnered with a local civil society organisation to enable communities to take ownership over resilience building. The whole team agreed on priority activities and implemented a joint COVID-19 response.
After receiving training, the community volunteers and I provided information to vulnerable households in the local area and distributed COVID-19 response materials like masks, hand sanitisers and face shields. Mask boxes were set up in public areas of the village, including in local markets, while pamphlets and posters were distributed and displayed to ensure people knew about the virus.
Based on our assessments, we also did flood preparedness activities and provided essential supplies to Hongan village, which experiences annual flooding.
A video was created, and there was a competition that enhanced cohesive communication both online and offline for people living in the community. A local social media influencer even joined the video campaign, which allowed us to reach more people.
Education for climate action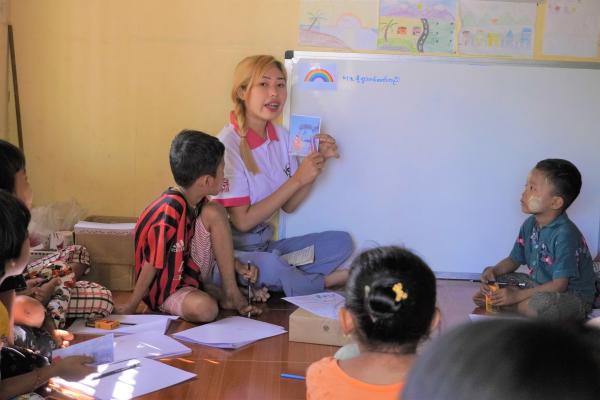 Since joining the education team, I've had the opportunity to work closely with temporary learning spaces and volunteer teachers from the community. This experience has enabled me to learn so much about education, how children learn, the importance of storytelling, and how to create safe and inclusive education environments.  
Our work is focused in Southern Myanmar, an area which is prone to natural disasters and where there's many vulnerable people. I facilitate knowledge sharing training with volunteer teachers from our partner organisation and monastic schoolteachers about disaster risk reduction and resilience. This includes training on how to conduct waste management.
As a result, they've organised a clean-up campaign, which has been well received and has engaged the whole community. This has involved cleaning the school compound and taking care of the trees, focusing on a sense of ownership and responsibility among students and monks. Moreover, we've also helped raise awareness among children in monastic schools about waste management and the importance of looking after the environment.
To ensure a safe and happy learning environment for children, I carry out drill exercise lesson plans that have been applied in community learning spaces across three townships. These focus on fire, floods, and other types of disasters. The lesson plans have been shared with the community volunteer teachers, and we practise together so that I can model certain activities and ensure volunteers felt supported in this area.
We then practise these drill exercises with children in the learning spaces and community volunteer teachers continue to do these drills regularly. This helps to ensure that children are prepared and that shocks and stresses have less impact on their well-being. To prioritise the safety of children and enable teachers to respond to emergencies, VSO also provides basic emergency and first aid training to community volunteer teachers upon their request.
I also work with community volunteers to create a series of lesson plans on climate change. I conduct pilot lessons in five learning spaces, with the aim of rolling out these lesson plans in all learning spaces. Additionally, we conduct awareness-raising campaigns on social media regarding environmental issues and natural disasters to target a wider audience.
We've also set up a youth camp that has encouraged volunteers to become active citizens. A local youth leader from a different background, location and ethnicity joined the one-month intensive youth camp a few months ago. Staying together with other volunteers from host communities provides an opportunity for a deeper understanding of each other's cultural differences.
They also visit each other's homes and spend time with different communities during field visits. Volunteers have the chance to learn about climate change, disaster risk reduction and resilience, gender and advocacy. Through these activities, volunteers have spoken positively about their experiences in learning how to appreciate and respect each other's differences, including those of LGBTQ+ individuals.
The highlights
Volunteering with VSO has enabled me to develop and apply my knowledge in order to benefit the community. By actively engaging in volunteer work, I've not only contributed to the community but also learned valuable lessons that have improved my perspective on things.
Volunteering has made me more aware of the diverse experiences and obstacles that communities face. For example, universal language is a topic that I hadn't previously encountered. After I joined webinars about universal language, it taught me the importance of effective communication to mitigate barriers.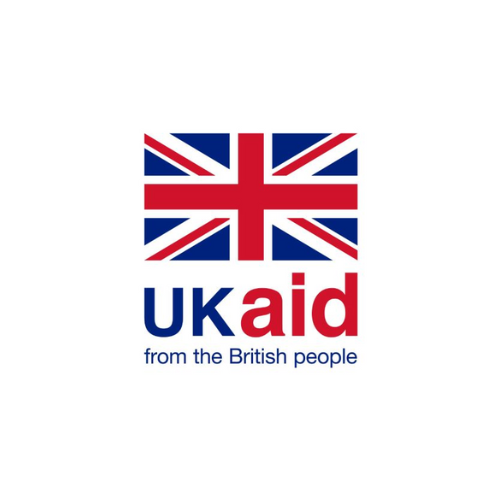 I learnt that anyone can face limitations or disabilities based on their circumstances. For example, if you're in a different country and can't speak the language and read signs, etc. This realisation has deepened my understanding of others who may face similar challenges due to disabilities.
I've been able to expand my knowledge through other platforms, including meetings, online learning resources and webinars. Furthermore, with each volunteer visit, I feel more connected to the community while building meaningful relationships. Moreover, volunteering has empowered me to raise the voice of the community and stand up on their behalf. 
Volunteering as a woman has also changed the way the community perceives women. My experience as a VSO national volunteer has been immensely rewarding and one, I will never forget.  
Looking to the future
My hopes for the future are to pursue a master's degree on the topic of intersections of harmonious living between the environment, economy, cultural and societal environments."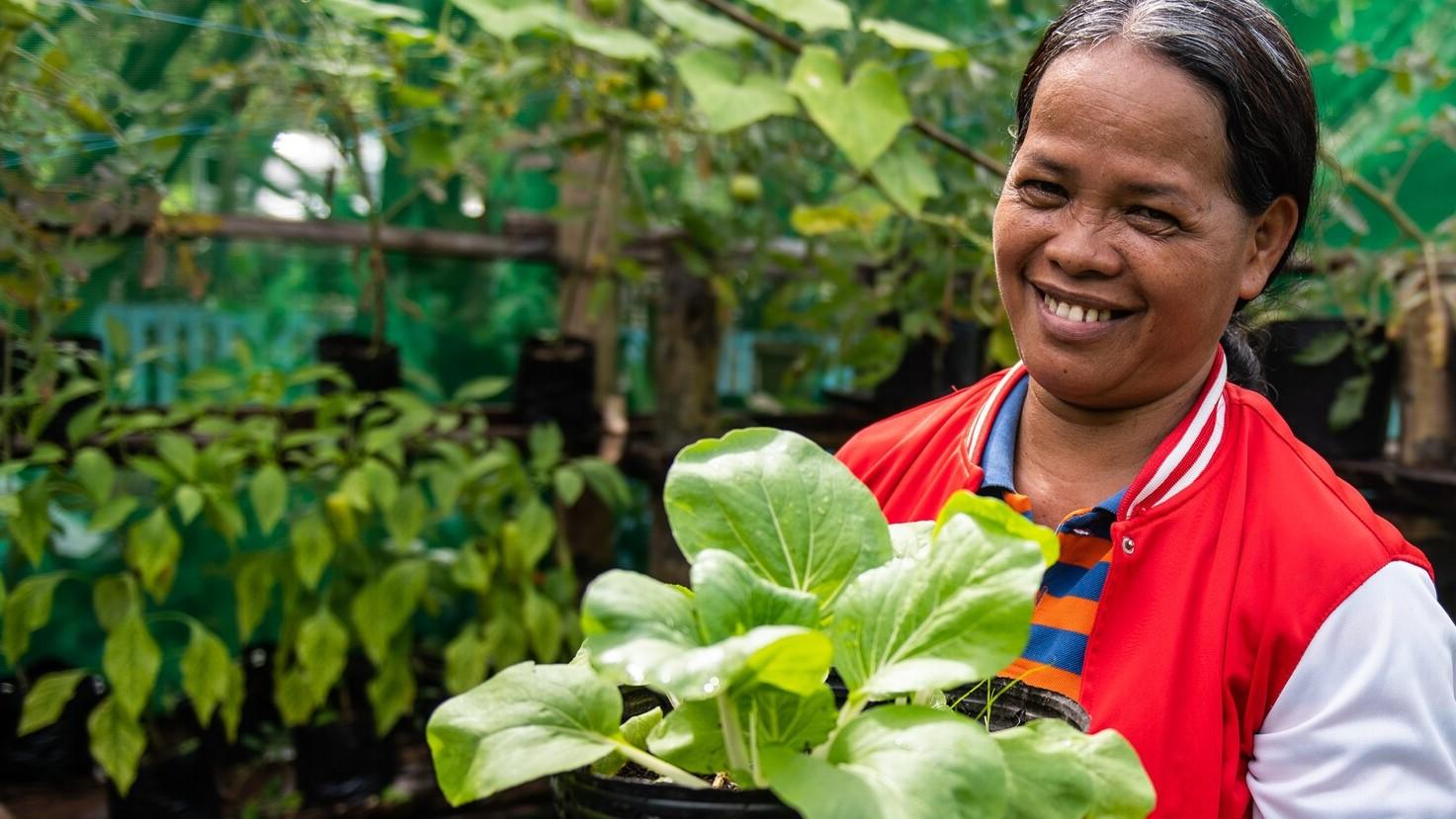 Support us with a donation
Read more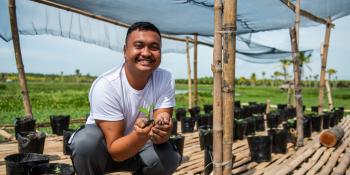 Volunteers are an incredible resource, who are making a vital contribution to the delivery of the sustainable development goals. They are also stepping up to question, to challenge, to hold decision makers to account for their actions.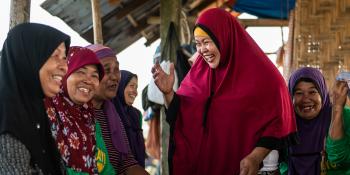 In a secluded marshland in the southern Philippines, women are emerging from the solitude and loneliness of their homes, reclaiming their place in the community and learning new skills – and it's all thanks to your support.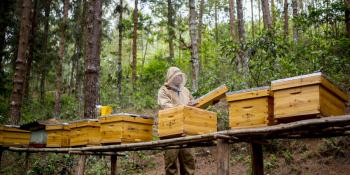 Tanzania is a land rich in minerals, and mining is one of the country's leading industrial sectors. However, the extractive industries cause many problems. But now there's an economic alternative to mining through....bees! Read more