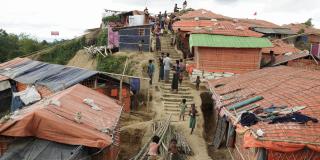 In the world's biggest refugee settlement, volunteers from Bangladesh, Myanmar and Wales are working together to create fun, play, learning and laughter for Rohingya children who call the camps home.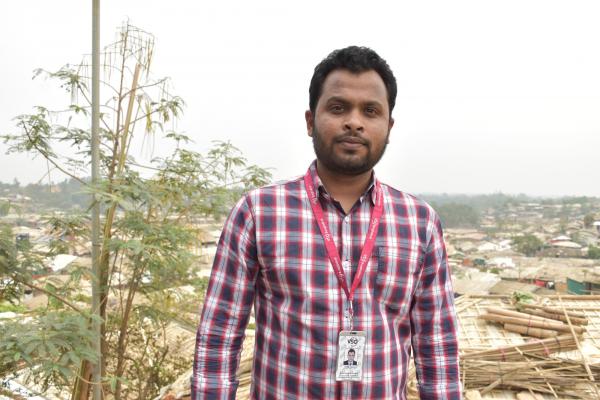 Cox's Bazar in Bangladesh is home to about 900,000 Rohingya refugees, more than half of whom are children. Families here, displaced from their home country of Myanmar, are struggling to carry on with their lives. Some of the younger children will have never known anything beyond the confines of the camp.
"These are children who have been displaced from Myanmar. Living in the camp, there are so many hazards, from fires, to thunderstorms, to the threat of coronavirus," says volunteer Anup Goon, himself from Bangladesh.
COVID-19 has added to the challenges of life in Cox's Bazar. Strict lockdown measures have been taken to stop the spread of the virus, and there are fears that the catastrophe seen in neighbouring India will hit Bangladesh equally hard. Already the highly contagious variant of COVID-19, first identified in India, has been identified in Bangladesh's capital Dhaka.
"If COVID-19 were to spread through Cox's Bazar, it would be a disaster," says Anup.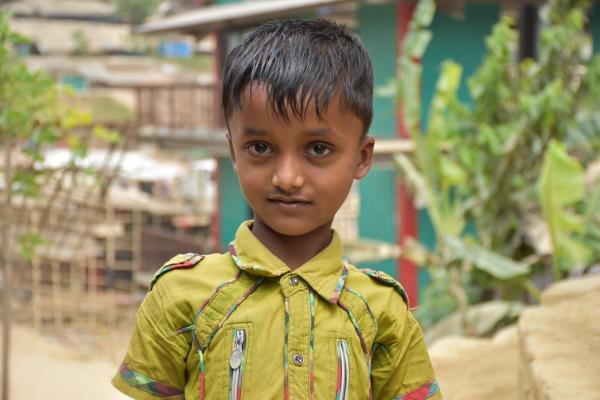 No place to play
Before the pandemic, children in Cox's Bazar had been visiting VSO-run learning centres for 12 hours each week, to play and learn with other children in a fun and relaxed environment. Lessons were led by teachers and 'Big Sisters,' Rohingya refugee women trained in early learning skills.
The ongoing threat of coronavirus coupled with cramped, crowded conditions led to the closure of the learning centres in March 2020.
Four-year-old Monir used to learn and play with his Big Sister and classmates but since the pandemic began his world has completely changed. "I feel sad because I cannot meet my friends regularly as before. I wish it could be like before so that I can draw, jump, and play like we used to," says Monir.*
"Children here used to come out into the fresh air and play with their friends. In lockdown, they cannot move. Children have to stay inside one room with no electricity, very little light. For a child, these conditions are intolerable" says Anup.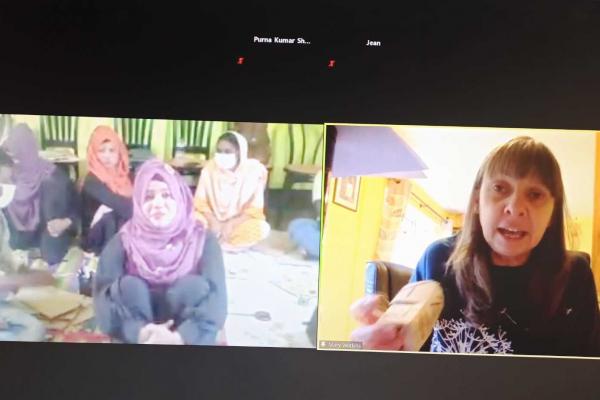 Throughout lockdown and the closure of the VSO learning centres, the Big Sisters have been visiting their young students, including Monir, at home. On their visits, the Big Sisters sing, dance and play with the little ones, keeping them learning and developing during such a difficult time. They bring a ray of sunshine and hope with each visit but have found themselves held back by lack of resources.
"I used to use many learning materials at the centre but now a few learning materials are used at children's homes, which is not very effective for learning," says Big Sister Jinnat.
"This training opened their eyes"
This was where teacher-turned-volunteer Mary Watkins, 56, could help. Over Zoom from her living room in Wales, Mary has been sharing ideas for creating low-cost toys and games to keep children playing and learning throughout the pandemic.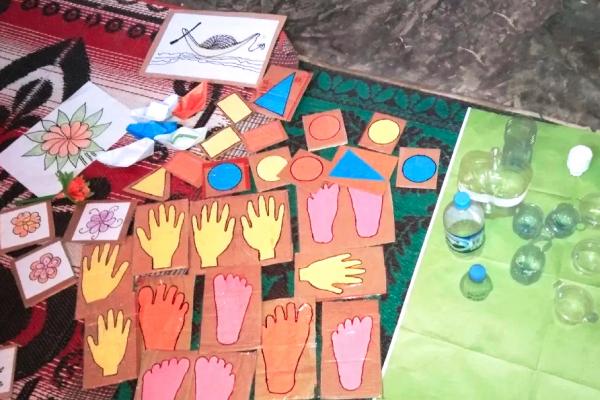 "Every child should have a safe space to play and things to play with," says Mary. "In refugee camps, one of the biggest problems is getting materials. It's easy to become overwhelmed by the lack of resources."
"To be honest, running sessions on Zoom was a nightmare!" says Mary. "It's not easy teaching people to play games over a video call, but this training opened their eyes to what you can do with just some plastic bottles."
Thanks to Mary's training, 50 Big Sisters based in the camp and wider community have been trained, meaning 1,500 children aged 3-5 will benefit from more interactive lessons.
Some examples include turning plastic bottles into skittles, bottle tops into counters for games, and toilet rolls into dice.
"We get the children to play games with the dice, for example, they might roll a dice and then jump up and down and clap five times. You can't jump up and down five times without smiling."
It's more important than ever to keep these children interested and engaged. Of the children that VSO is supporting, reports from parents suggest that 3% may never return, due to the major disruptions to learning.
"There are a zillion things you can do with just a few plastic bottles."

Mary Watkins - Education volunteer
"People really underestimate the importance of play," says Mary. "In terms of development, it can help with fine and gross motor skills but it's also about play and creativity. It's so sad if a child has nothing to play with."
Mary's training is transforming rubbish into a real education, making sure children don't miss out on vital developmental milestones.
"Once you've missed those early years of education it's very difficult to get them back," says Mary.
The tip of the iceberg
Together, Anup, Mary and Big Sisters like Jinnat are helping refugee children through this pandemic and lockdown in the camps.
"I hope these children will be able to live a happy, normal life. I hope they can overcome all the difficulties they have faced" says Anup.
VSO works in one refugee camp, but there are 31 more camps at Cox's Bazar. There are so many children cut off and isolated as lockdown continues, without a Big Sister to support them.
Children like Monir just want to play and learn. Having a Big Sister at this time can make a world of difference.
---
Don't let children miss out on an education
To date, VSO has helped over 9,000 children in Cox's Bazar – but there are many more missing out on learning life skills like play, creativity and interacting with others.
Please, donate today and help a Big Sister reach children who have spent the last year trapped in a cramped, dark, unsanitary shelter.
£50 could help train a refugee to be a Big Sister and support children to keep learning and developing through lockdown.
*Monir is a pseudonym used to protect his identity.
Read more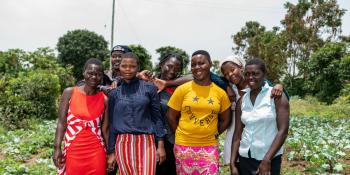 This month, our youth champions took over our @VSOPeople account on Twitter, to share the ways they're tackling climate change in their communities. Watch the video to find out more.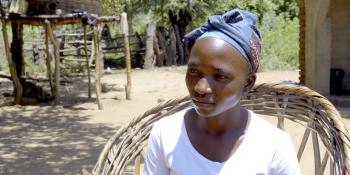 In Zimbabwe, survivors of violence and abuse have little access to mental health services to manage the trauma they've experienced. For those who've been through so much, what support is out there?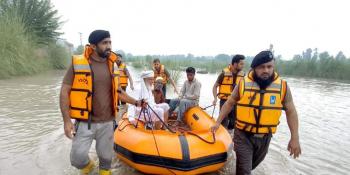 Flooding in Pakistan is a stark reminder that the increasing frequency of extreme weather events, disproportionately affects the poorest societies. Community Emergency Response Teams are in the field providing emergency action.