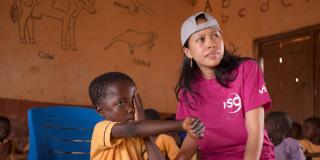 VSO has been active in Ghana since 1958. Volunteers in Ghana support projects focusing on education and livelihoods.
Volunteering in Ghana
Our work has supported people all over Ghana.
We work at all levels to increase quality and access to education. Our volunteers and partners also work closely with a number of communities in order to improve access to food and income.
With more than 60 years' experience of supporting volunteers, you will be in good hands. We will do all we can to help you settle and make the biggest difference.
Search volunteer roles in Ghana
Volunteer stories from Ghana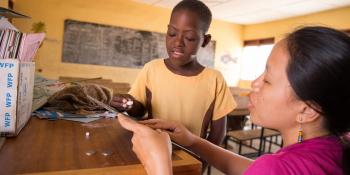 Mary Loureth Carnable is a disability specialist who volunteered with VSO in Ghana. She supported work helping provide vulnerable children with an education.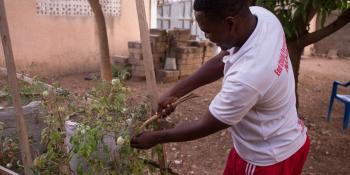 Volunteer Peter Okoth is working with farmers, introducing new techniques to increase yields and incomes whilst conserving water.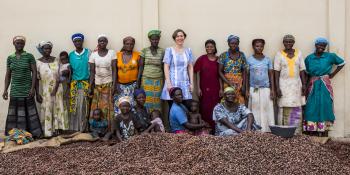 British volunteer Stephanie Green spent two years in Ghana working to help Shea nut processors become financially independent businesswomen. She returned earlier this year- and was delighted to see that the women are thriving, independent of VSO support.
Volunteer roles in Ghana
Below is a list of all our current volunteer opportunities in Ghana. Some of these volunteer jobs may only be available to Ghanaian nationals. Others are available for international volunteers from anywhere in the world.
Find out more about our work