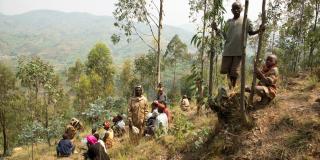 Fred Kasozi volunteered in Rwanda as a sustainable livelihoods adviser.
He worked with vulnerable people, helping them find secure and diverse sources of income in a country with high levels of youth unemployment where people with disabilities face stigma.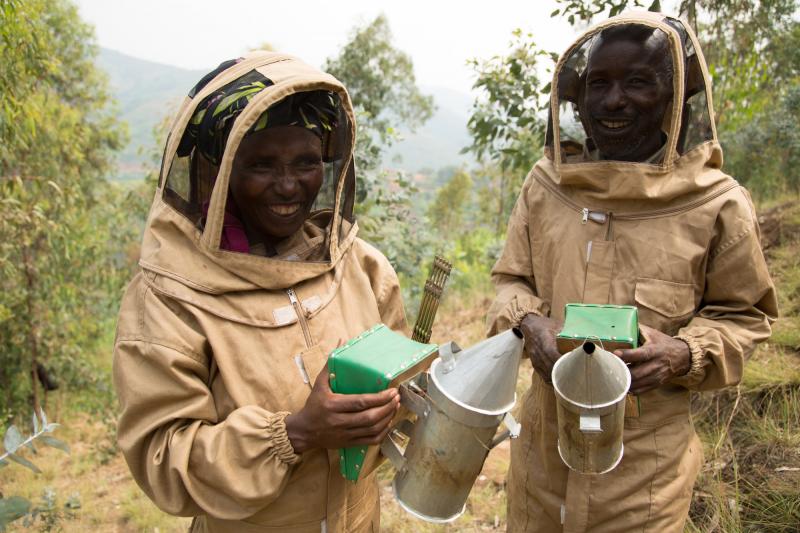 The stigma of having a disability in Rwanda often means very limited social and economic opportunity. There are an unknown number of people living with disabilities in the country, but it's estimated to be higher than WHO figures of 10% per population for most countries, because of the trauma of the 1994 genocide.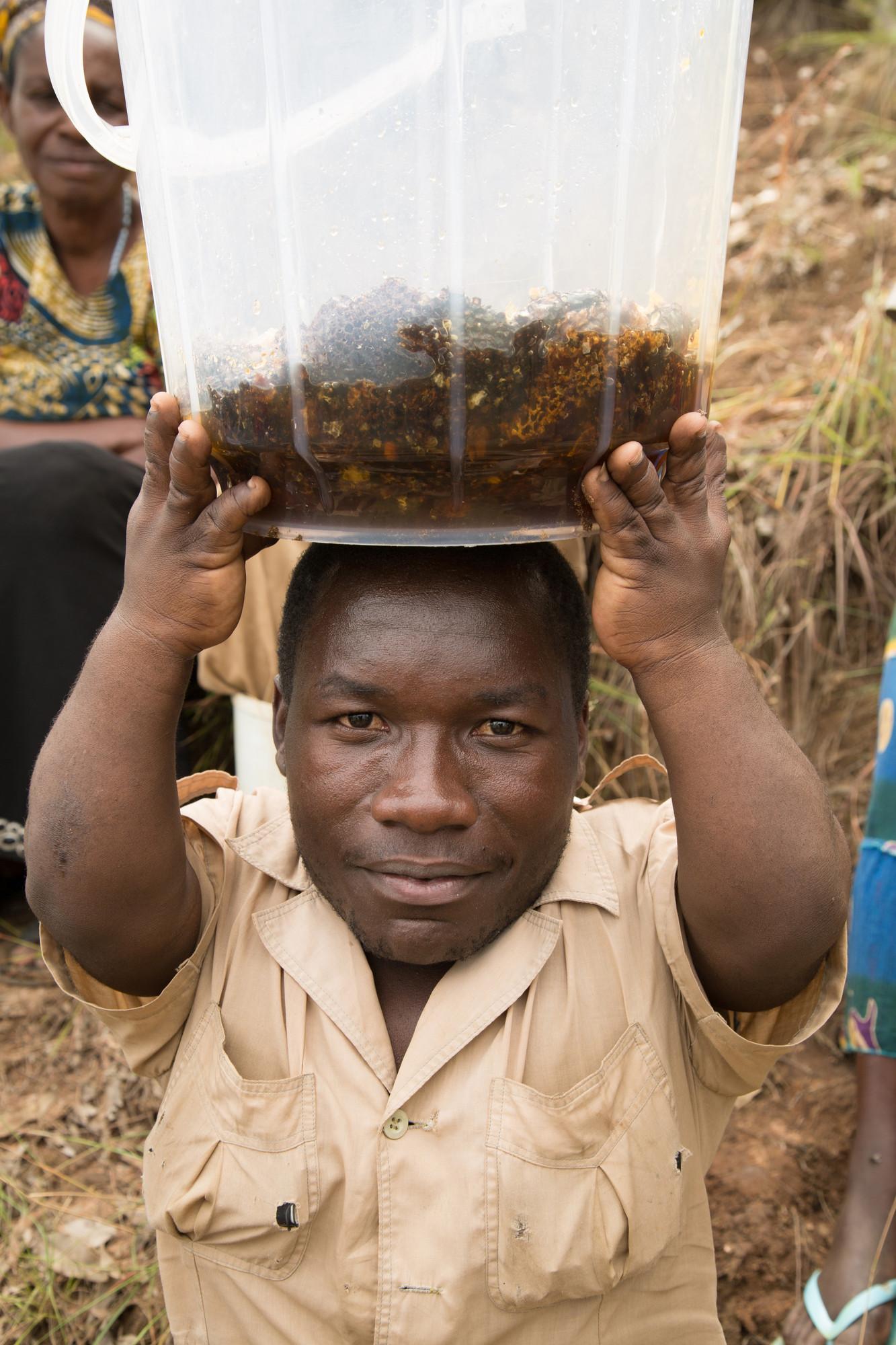 As part of a pilot partnership project to increase income-generating opportunities, VSO volunteer Fred Kasozi from Uganda shares enterprise skills with local cooperatives, encouraging them to see themselves more as business entities.
What made you decide to volunteer?
Living in Uganda, I was basically inspired by the people from developed countries I met when they came over to help us both technically and financially.
We may not be able to offer the same financial support, but I felt we that with the skills we have and the same kind of background we can help each other.
I thought it's high time we start with what we have and I started with myself. That's what prompted me to volunteer.
What did your role in Rwanda involve?
I worked alongside grassroots cooperatives supporting people with disabilities, youth and others to help increase enterprise opportunities for some of the most vulnerable people in Ngororero, in western Rwanda. One of them, Humura cooperative, is a beekeeping group specifically for people with disabilities. 
I encourage the members to develop a more market-focused mindset. One of my key roles is motivating them that they can achieve. We look at how to create opportunities, even out of problems and building the attitude of an entrepreneur.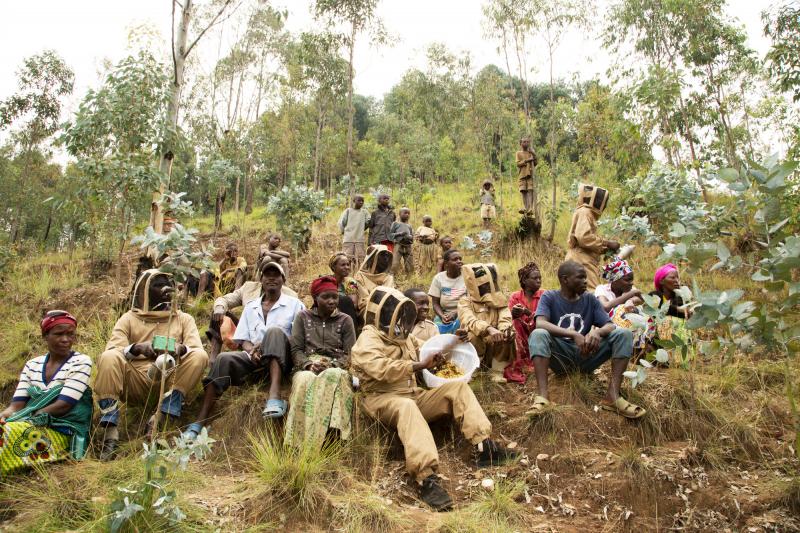 What did you achieve as a volunteer?
I worked with the groups for just over a year. When I came onboard there were 5 bee keepers, now my motivation and engagement has gained another 38 Bee keepers, Before they were producing 15 kilos of honey per hive each season; now they are on course for a target of 20-40 kilos.
The focus is on increasing the income of the members and also increasing economic security, making it sustainable. So for example, I have encouraged the members of Humura cooperative to start a micro credit savings scheme. We have also explored diversifying into other products in addition to honey, like candle making, arts and craft souvenirs and beeswax ornaments.
What was it like working in Rwanda?
People with a disability have a life. They have obligations and commitments like any other person so we need to include them. The consequences of the inhibitions should not be such a road block to their future. In some rural communities, having a child with a disability can be perceived as a curse. Having a disability should not be regarded as an inability to work. It is great to see that the beehive cooperative is now more dynamic and forward looking, and with that kind of focus, the future is undoubtedly brighter.
What would you say to someone thinking of volunteering with VSO?
Whether you come from a developed or a low-income country, think about what you could do. It is not just about training and sharing skills – it is more than that. You have a role of inspiring and building confidence.
Interested in volunteering?
Find out about professional volunteering opportunities
Latest posts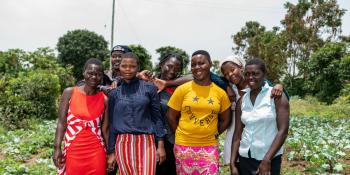 This month, our youth champions took over our @VSOPeople account on Twitter, to share the ways they're tackling climate change in their communities. Watch the video to find out more.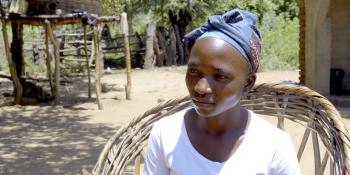 In Zimbabwe, survivors of violence and abuse have little access to mental health services to manage the trauma they've experienced. For those who've been through so much, what support is out there?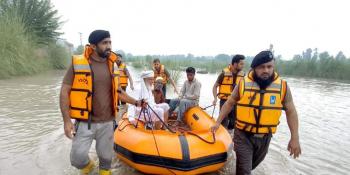 Flooding in Pakistan is a stark reminder that the increasing frequency of extreme weather events, disproportionately affects the poorest societies. Community Emergency Response Teams are in the field providing emergency action.