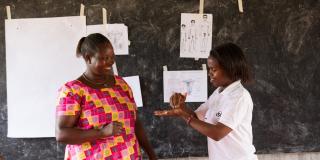 We are working throughout Rwanda on a range of education and health initiatives. We've worked in Rwanda since 1998.
Volunteering in Rwanda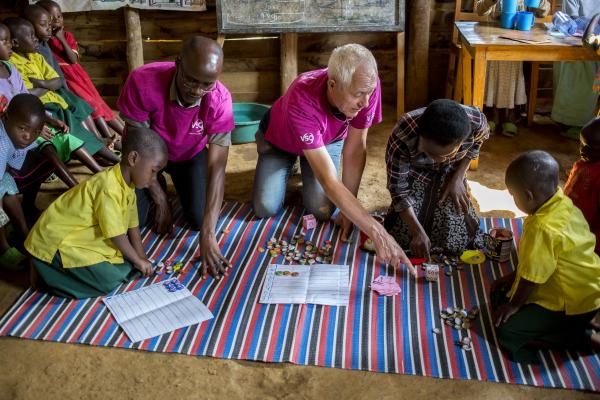 We're working on a range of programmes throughout the country and require volunteers with a range of skills.
Education professionals are especially in demand. We are working as part of a consortium led by the Education Development Trust, we are working to improve basic education in all 2,600 schools across the country. Ultimately improving learning for four million children.
Search volunteer roles in Rwanda
Volunteer stories from Rwanda
Rebecca Clark, a deputy head teacher from inner-city London, swapped the concrete jungle for greener pastures in the leafy district of Rusizi, Rwanda. She spent two years volunteering on a project supporting the development of education leadership across thirty schools.
Volunteer Jo Doyne is based in western Rwanda, supporting teachers to provide appropriate teaching to children with special needs. She talks to us about her work with Ngwino Nawe, a special needs school.
Volunteer roles in Rwanda
Below is a list of all our current volunteer opportunities in Rwanda. Some of these volunteer jobs may only be available to Rwandan nationals. Others are available for international volunteers from anywhere in the world.
Sorry, we don't currently have any roles of this type
We are regularly updating the positions available depending on the need of our programmes. If you cannot find a role suitable for you, please check back again soon. You can also sign up to our newsletter.
See all volunteer jobs
Find out more about our work