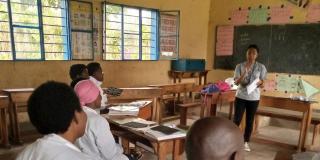 Jessica Sucgang, 43 from the Philippines, volunteered with the Building Learning Foundations (BLF) programme in Rwanda. With 18 years of teaching experience at a private college preparatory school and a master's degree in early childhood education, Jessica used her expertise to mentor teams of national volunteers as part of a programme aiming to improve basic education in Rwanda in a sustainable manner. The programme aims to reach 4 million children in Rwanda in the next five years.
"In December 2015 I started searching for volunteer opportunities and came across the VSO website and was very impressed by the breadth of VSO's work in over 90 countries. One of the volunteer testimonials really struck me. I remember an image of a female volunteer riding a motorcycle on rough terrain in Rwanda, and she spoke enthusiastically about supporting school leaders. I didn't even know where Rwanda was, but I checked the available opportunities and discovered that VSO was recruiting Foundation Literacy and Numeracy teaching advisors in Rwanda. I had been teaching children for the past 18 years, so I applied.
The following month I had an interview with VSO, which put me at a crossroads because I had to make at least a one-year commitment. That meant my options were to apply for a sabbatical or resign from my current job, and I decided to resign.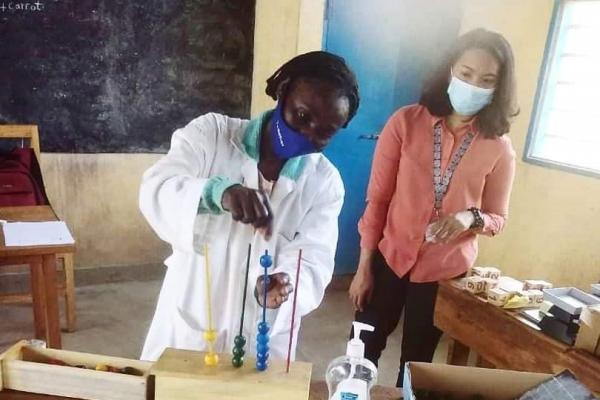 I was assigned to work in the northern region of the country. It's the home of the mountain gorillas and the Virunga volcano, and very picturesque. Not often is one so lucky to get to work in such a beautiful place on your first placement.
My role as an Education Advisor on the BLF project was to provide upskilling and development training to national volunteers responsible for mentoring teachers. Every day, I would pair up with a local volunteer and we would go to their assigned school. We had 82 schools to support within the one-year timeframe. The delivery team supporting these schools consisted of one international volunteer and five national volunteers.
Rwanda is a bi-lingual country and prior to the 1994 genocide against the Tutsi, teachers were taught in French. After this, Rwanda wanted to position itself as a country one can trade with in the English language to attract investors and improve the economy. But the challenge was that many teachers lacked English language skills. Many teachers I worked with could only speak French when teaching in the classroom. This meant all content presented in the class and during training sessions had to be translated from English to French, which was done by the volunteers.
The national volunteers provided mentoring support to the teachers taking part in the training. Not all of them had education experience and many of the teachers that they were supporting were older than them, which can be threatening. Therefore, it was important for me to equip national volunteers with certain skills, such as how to build rapport with the teachers and what to do when teachers confide the challenges of teaching. As well as implementing new teaching strategies and methods of working, the national volunteers built their professional and interpersonal skills, and I was confident that when I left Rwanda one of the national volunteers would be able to successfully take over my role.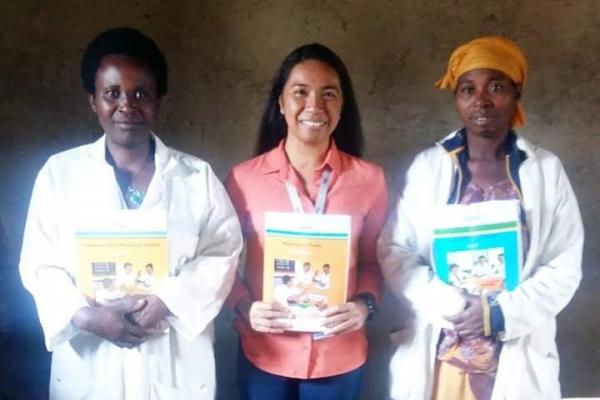 Highlights
One of the things that I loved about my job was the relationship that I had with the community itself. I never felt any different from the people that I worked with, and not just the people from VSO, but the teachers and head teachers. Even when I saw them in the market, at church, or just walking along the streets, they would stop and say "hi" and would try to engage in a conversation, which I know takes a lot for them because they have to speak in English.
One of the highlights of my placement was that I was able to contribute to VSO's COVID-19 response in Rwanda. The schools were shut down in Rwanda, and they were not able to offer distance learning due to lack of resources. When schools opened the Ministry of Education implemented a remedial programme for their students. I was invited to be part of the consulting team to produce a Teacher's Guide programme in English. I got to work with teachers from districts all over the country as part of the writing team and had the opportunity to work with staff from the Ministry of Education. We were able to produce the guide and I did the initial rollout, going to schools to explain it. In a sense, there's a piece of me in that document.
Learnings
One of the key learnings from the COVID-19 response work was the power of technology. It's undeniable that technology should be a big part of how we design our programmes. If you know you're working in low resource communities, you can still consider what types of low technology options are possible.
Another thing I learned from VSO is that it's so important to engage with local leaders because they have a big influence in how things play out in the community. I remember in my early days of the project, I would often go to the district office and consult with the district education officers and agree which schools needed support the most.
Another key learning was the resilience of our volunteers on the ground. It wasn't easy for them to shift their way of working after two years of working in a certain way. I'm still in touch with the national volunteers and they reach out for my advice from time to time.
I always thought about VSO as an organisation that amplifies the voices of the community of the people, and we help them put this voice into action.

Jessica Sucgang

VSO Education volunteer, Rwanda
What makes VSO so unique is that it has very good programmes, but at the heart of them are the volunteers who set things in motion. VSO have people on the ground, who have first-hand information and establish relationships with the community while they're there. So, it's a combination of local and international volunteers, and it's not an outsider telling them what their problem is, what to do and how to change their community.
Change is driven by the community. The community gets to decide how they want change to happen. I always thought about VSO as an organisation that amplifies the voices of the community, and we help them put this voice into action.
Reflections
As I reflect on my volunteering experience and how it changed me personally, I validated what I have known all along: I want to do development work.
Professionally I learned programme management, as one of my role's responsibilities was to monitor how the project in my district is being implemented. On a personal level, I learned how to have basic conversations with people in another language and how to bake without an oven.
Volunteers are in the background of the project doing the legwork and technical assignments. The volunteer is like a good bridge between what you think should happen and what is happening. When you see them showing up at work, waking up at six o'clock and riding a motorcycle for two hours on rough terrain, you know that they're not motivated by money, which is quite special.
It's a very active way to show how you want your community to be like.
I didn't get to see the impact of my work when I was a professional teacher. I was happy teaching, but when I volunteered in Rwanda, I saw the difference between having a happy life and living one that is meaningful. I started a new job when I returned home from Rwanda, and I always keep in the back of my mind how I can continue making a difference. Even if I'm not volunteering, I am more mindful in choosing the type of work that I do.
I was happy teaching, but when I volunteered in Rwanda, I saw the difference between having a happy life and living one that is meaningful.
If someone is considering volunteering, I would say "do it"! You might second guess because of certain fears, such as "what about my job?" or "will this impact my resume after this?" My favourite quote from Maya Angelou is that "hope and fear cannot occupy the same space" so you have to "invite one to stay". If you're thinking about volunteering, whether locally or internationally, you invite hope to occupy that space. For me, volunteering changed my life and hopefully changed the lives of the people that I worked with."
Become a VSO education volunteer
The communities we work in need experienced teaching and education professionals in the following areas:
school management and leadership
education in emergencies
primary and secondary education
early years and girl's education
literacy and numeracy
inclusive education
disability education

education technology
You can find out more and apply below. Please share with your networks.

VSO volunteer roles
---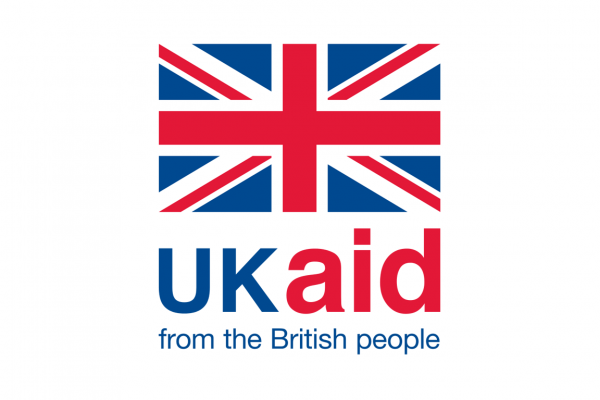 The BLF project is funded by UKAID and implemented by VSO Rwanda in consortium with the Education Development Trust (EDT) – the lead - and the British Council in partnership with the Rwanda Education Board (REB) and the Ministry of Education (MINEDUC). With BLF our initial goal is to improve English and mathematics skills for, Primary One (P1) to P6 children to reduce the number of school dropouts and to effectively prepare students for higher education.
Read more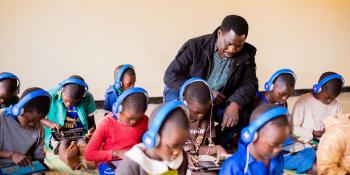 Meet 14 year old Mphatso who dropped out of school without the ability to read or write. He was sat in class with 200 other students unable to learn, so what was the point of attending school? Educational tablets are now giving Mphasto the education he deserves.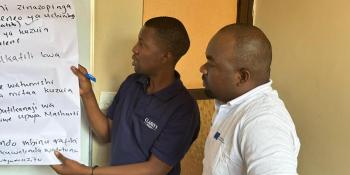 Emeka Enwe, a Finish citizen, and Dotto Joseph from Tanzania might normally live over 4,000 miles apart from each other, but through VSO's blended volunteering model, they've joined forces. Today they're working together on a beekeeping project in Tanzania.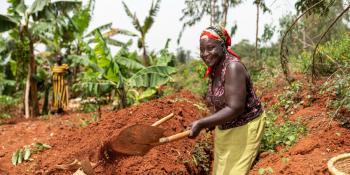 As we mark World Food Day, one statistic should be at the forefront of your mind. Currently one in ten people go to bed hungry each day.