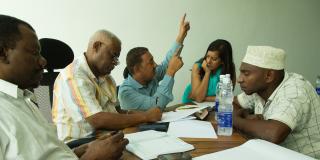 Anuradha Banerjee used the business skills from her role at Barclays bank to undertake an analysis of the small and medium enterprise market in Tanzania as a VSO corporate volunteer.
For her, it was a unique opportunity to ensure that foreign investment also benefits the very poorest in the country.
Tanzania is opening up to companies that extract gas and oil and receiving growing levels of foreign investment– Anuradha's study will help to ensure that growth in the country also benefits the three in every ten people who live below the poverty line. Her placement took place as part of VSO's corporate partnership with Barclays.
What made you decide to volunteer?
I was faced with a unique opportunity to shape foreign investment in a way that actually benefits the local community and creates shared value.
My job for Barclays in the UK involves developing strategies to attract high net worth clients and growing the client asset book. I have experience of working with entrepreneurs and felt it was critical that the private sector was engaged in this important study.
What did your role in Tanzania involve?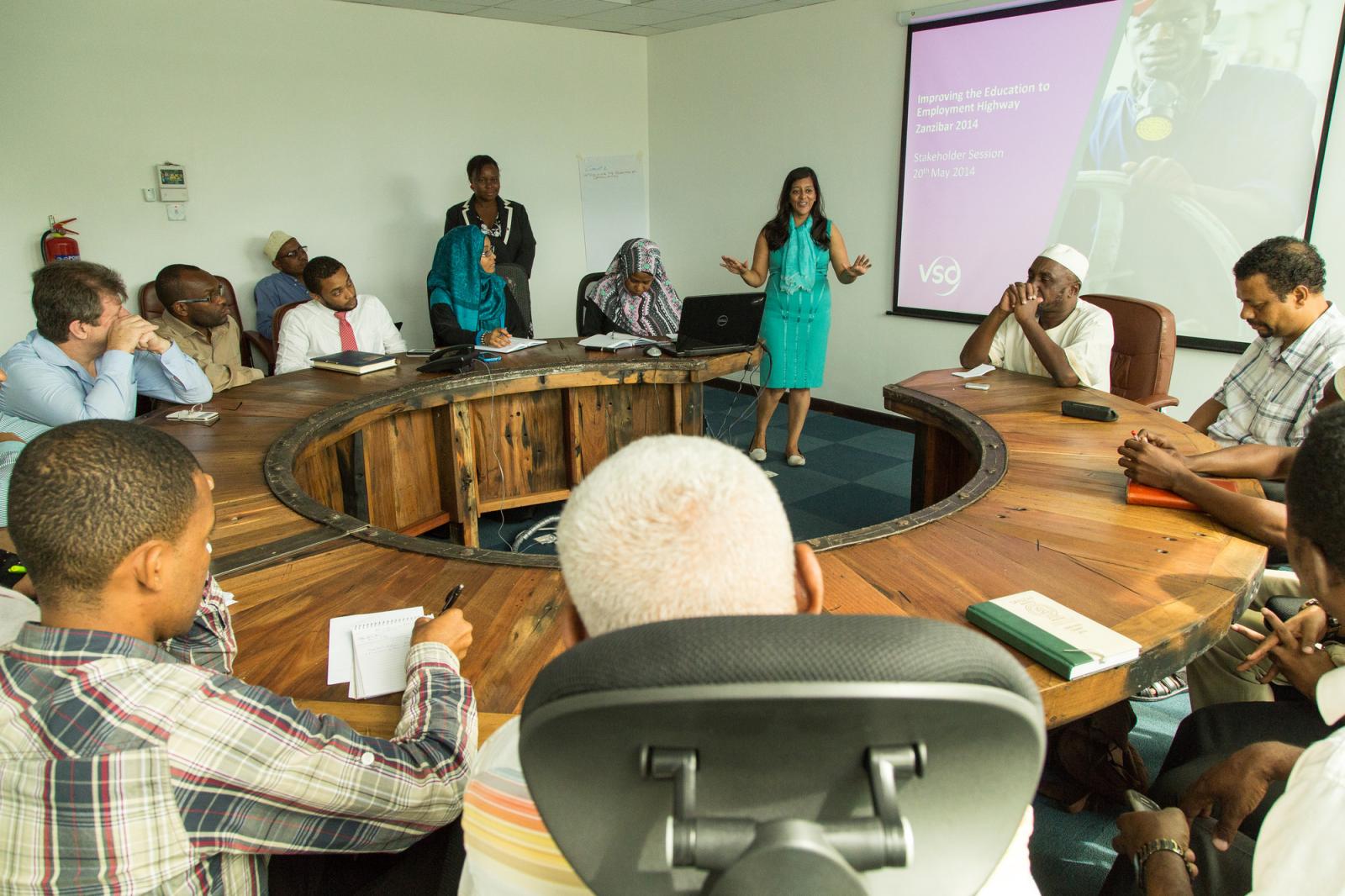 Following years of political stability and the discovery of natural gas and minerals, Tanzania is transforming. But Zanzibar has not experienced the same economic growth as the mainland; something that became clear to me soon after stepping on to the island. With growing foreign direct investment now being directed to the region it is critical the local population is really be able to benefit from Zanzibar's emerging success story.
I worked on a study that has mapped the landscape of small and medium enterprises on the island with a particular focus on skills gaps likely to emerge from the anticipated future growth on the island. One of the key issues we have identified is that young people in Zanzibar are often ill-equipped to find and secure employment – 23% are out of work.
What did you achieve as a volunteer?
My main achievement will be to put in place the groundwork to enable inclusive investment in Zanzibar that benefits as many people as possible.  I've been working with the oil and gas companies to develop an engagement programme, involving the local private sector to help bridge this gap. I wanted the local private sector to be involved at every stage, to partially own and drive these solutions.
This study will help shape our thinking on what we must do to give people the chances they need to benefit from foreign investment. The issues affecting small and medium sized business owners in Tanzania are not unique to this country, they apply across East Africa.
What was it like working in Zanzibar?
As a VSO volunteer you can often find yourself in extreme and new situations that teach you an important lesson about your comfort zone and to what degree your skills are transferable to different environments.
Throughout the process, I've come to realise just how spoilt we are in the UK, in terms of access to skilled workers, data and other resources. In large corporate organisations you can normally expect that colleagues in other departments can pick up parts of projects and just go ahead and deliver. 
Did you gain anything from volunteering?
The confidence I have gained from this experience is something that will definitely help me be much bolder in my future career decisions. I've been at Barclays for around eight years now, so this period away from the main business has given me the opportunity to reflect on all my current skills and experiences, and how I can better direct these in my future career within the company.
When you are working in settings where access to money and systems are scarce, the relationships you build with people are even more critical, so that has been a key personal learning for me.
What would you say to someone thinking of volunteering with VSO?
The VSO experience has been very satisfying. After the placement we agreed on a future course of action that is already making a difference, so I have confidence in the impact.
The experience of dealing with people who don't speak English as a first language has required me to improve my communication skills.
Throughout my placement, I have tried to create a warm environment which allows constructive and honest feedback, and I think I have become a better leader...these are not things you learn on a training course, but from life experiences and I am grateful to VSO for giving me this opportunity.
Interested in volunteering?
We have a range of opportunities around the world for skilled professionals.
Find out more about corporate volunteering
Latest posts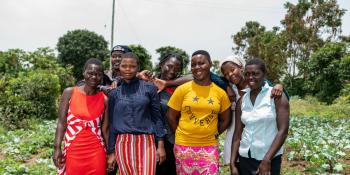 This month, our youth champions took over our @VSOPeople account on Twitter, to share the ways they're tackling climate change in their communities. Watch the video to find out more.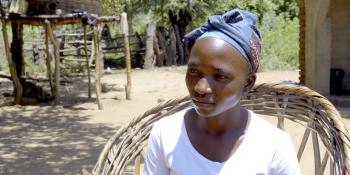 In Zimbabwe, survivors of violence and abuse have little access to mental health services to manage the trauma they've experienced. For those who've been through so much, what support is out there?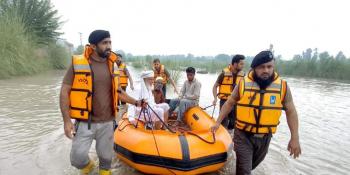 Flooding in Pakistan is a stark reminder that the increasing frequency of extreme weather events, disproportionately affects the poorest societies. Community Emergency Response Teams are in the field providing emergency action.