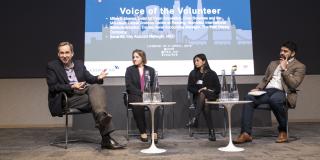 Don't miss these key takeaways from the Transformative Impact corporate volunteering conference, kindly hosted by Credit Suisse, VSO and IAVE, and sponsored by Department for International Development and UPS, to learn how volunteering could boost retention, innovation and productivity.
1) It improves recruitment and retention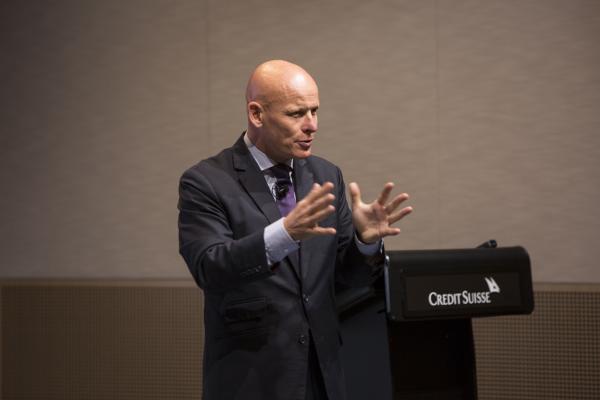 When former business consultant, Gib Bulloch, set up Accenture's Development Programme, people said he was crazy to think that employees would volunteer their time for a fraction of their normal salary.
Now there are 50,000 people across the business world on the waiting list to do just that. What's more, a study showed a 32% reduction in the attrition rate of high performers who had taken part in the programme. He says: "People don't just want money, but meaning in their careers."
2) It increases productivity
Tom Levitt, former Labour MP and author, found through research that there was a statistical relationship between lost productivity and reduced employee engagement in the UK.
He said: "Anything that motivates employees to be more engaged, to be more loyal and take less time off sick is going to increase productivity."
3) It promotes mental health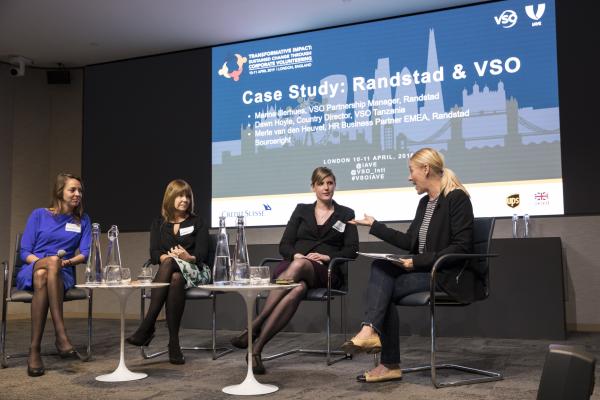 Gib Bulloch echoes Tom's point but goes further, saying that volunteering "benefits the wellness of people" especially in organisations where staff are often burnt out or "bored out" through a macho culture of working long hours and being seen to play hard.
Absenteeism is an issue but so is "presenteeism" - people who are turning up to work but not really present. Giving employees an opportunity to work on another short-term project can help them find perspective.
4) It drives innovation to help tackle worldwide issues
When you bring together highly trained volunteers and local people to tackle a problem, great things happen.

Dawn Hoyle

VSO's country manager in Tanzania
A strategic partnership between a business and a volunteer organisation that's closely aligned, like the one between recruitment experts Randstad and VSO, can create new ideas.
Dawn Hoyle, VSO's country manager in Tanzania, says: "When you bring together highly trained volunteers and local people to tackle a problem, great things happen. We can then replicate this innovation in other countries or situations."
Different business models like volunteer programmes can also treat the United Nation's strategic development goals as new business opportunities. How can our work help to nourish, educate and provide clean water and energy to more and more people, as well as financial services and sanitation?
5) It proves purpose
The Global Citizen Programme provides opportunities for employees to go abroad, whilst the Board Connect volunteer programme at Credit Suisse places experienced staff onto the boards of local NGOs and, according to Eva Halper, Director of Corporate Citizenship at Credit Suisse:
"Among other things – it demonstrates our values." One of which, according to their website, is: "to give employees the opportunity to gain new experience by working abroad or in different business areas as part of their professional and personal development."
6) It meets personal development goals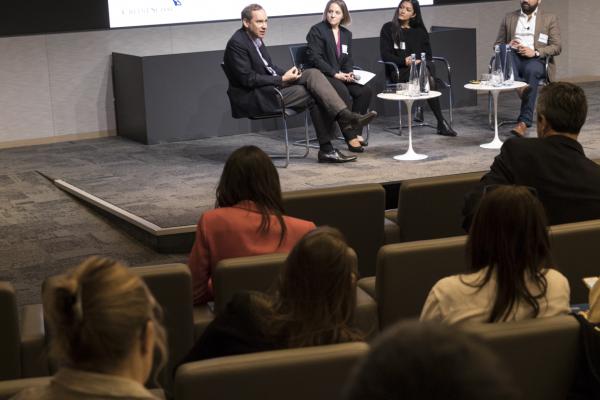 Placing individuals out of their comfort zone teaches them new skills. Sana Ali from the healthcare organisation MSD volunteered for the Infectious Diseases Research Institute for three months, and said:
"How has volunteering changed me? Well, now I respond to challenges and stressful situations in a much calmer, more composed way because I'm not so limited by resources or capacity [as it was at the IDRI]. We get caught up with the idea of meeting our team's KPIs or performance objectives but now I have more meaning."
Similarly, employees at Fujitsu are given a chance to do something that's outside their normal role, such as teaching. As a by-product, they influence young people and hope they'll be interested in a future career in the company.
7) It invests in social impact
At Spanish bank, La Caixa, social impact is one of the six performance goals to which each employee commits. The other five are related to revenue. To gain their annual bonus, staff are tasked with taking part in activities that also benefit local society.
8) It improves employment prospects for young people
Mentoring programmes, internships, apprenticeships and placements run by volunteers act as a vehicle for social mobility. The Bank of America Merrill Lynch helped to found the Ada, the National College of Digital Skills in Tottenham, London. This is the first new further education college in the UK for 23 years, which aims to help plug the digital skills gap at a time when there is 11.5% unemployment amongst 16 to 25-year-olds in the UK.
How has volunteering changed me? I respond to challenges and stressful situations in a much calmer, more composed way.

Sana Ali
Healthcare organisation MSD
Read more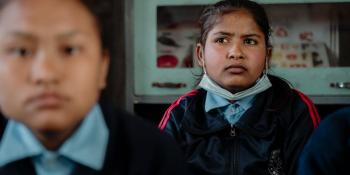 Izna was born with a hearing impairment and her school in Nepal didn't have the resources to support her, forcing her to drop out. With the help of the ENGAGE project, Inza is now back in education and thriving.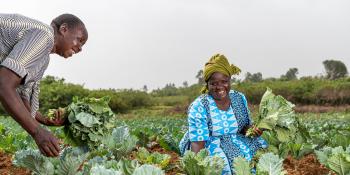 Already battered by the climate crisis and COVID-19, Africa is now facing rising food prices in light of the war in Ukraine.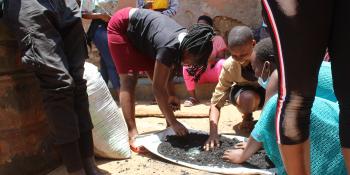 Meet Hosea Tumwine – an extraordinary young person and enthusiastic champion of women and girls' rights in Uganda. Hosea is a member of VSO's global youth network.