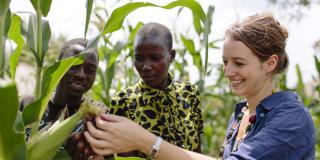 We've partnered with recruitment specialist Randstad since 2004. During this time Randstad has strengthened our ability to recruit and manage appropriately skilled volunteers by providing access to their technology and corporate networks and by building capacity of our staff and local partners through employee volunteering, technical support, and pro bono services.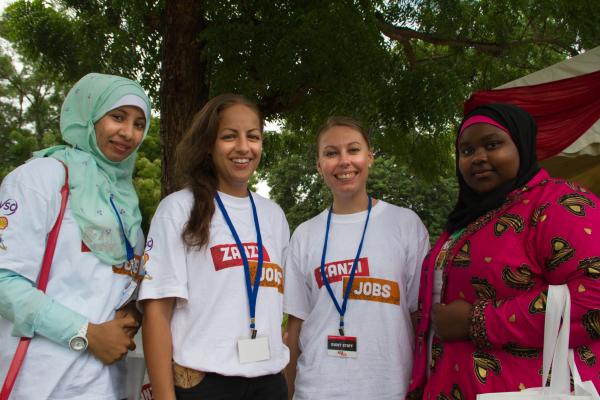 The power of employee volunteering
Randstad helps VSO recruit and place talented volunteers with local partners in developing countries. Its global network allows us to reach thousands of potential volunteers and supporters.
In addition, Randstad employees benefit from the opportunity to share their own professional expertise with VSO and its local partners. These corporate volunteers spend six weeks to nine months working across the globe to build local capacity. To date, over 150 Randstad employees have had a direct impact on the lives of poor and marginalised people in developing countries, delivering real and lasting results on placement.
In return they have received a life-changing personal and professional experience. They return to Randstad re-energised, with enhanced skills in leadership and problem-solving.
Employability and Entrepreneurship
Randstad and VSO share a key activity: recruiting the right people for the right roles. Randstad's mission is to have as many people as possible in jobs for "the simultaneous promotion of all interests". To this end, Randstad is now also directly supporting VSO's Livelihoods work, specifically to promote employability and entrepreneurship opportunities for marginalised youth and women. Provision of both progamme funding and corporate volunteers makes a measurable and sustainable difference to the economic resilience of individuals, families and communities where it is most needed.
Meeting corporate responsibility goals
The partnership delivers value for Randstad's business through increased employee engagement, strategic PR and communications and profile-raising. Randstad's position as a leader in the field of professional recruitment and corporate social responsibility is strengthened.
Partner with us
Knowledge Exchange is VSO's corporate employee volunteering offer. Develop your talented employees, while changing lives in the world's poorest communities.