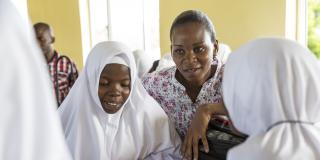 By introducing new teaching methodologies to teachers in the area, Paul hopes to keep students engaged and more likely to continue their education.
He's helped Rebecca improve her teaching skills and become a teacher-mentor herself, so she can in turn train other teachers and help them make their lessons more engaging.
Facing local challenges
Rebecca faces daily challenges at Angaza Secondary School. These can be social problems, such as when the school has no water, but one of the biggest problemsis attendance.
"Students can come from homes that are far away, and walk a long time to get here. Some don't like to come to school and their parents make excuses for it."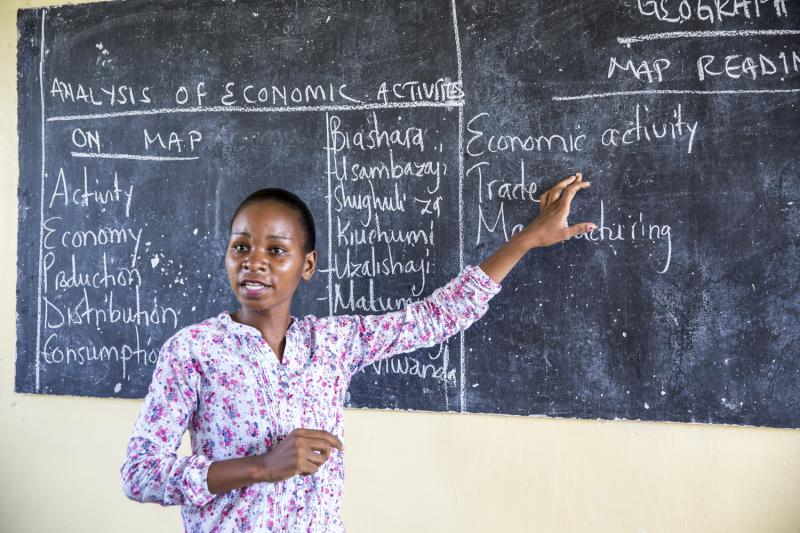 Education is for everyone
Rebecca's mother was a teacher, and watching her work inspired Rebecca towards a career in teaching.
"I love my job. I believe that education is for everyone. Once you become educated, you can get a good job and then you'll be able to solve problems in life."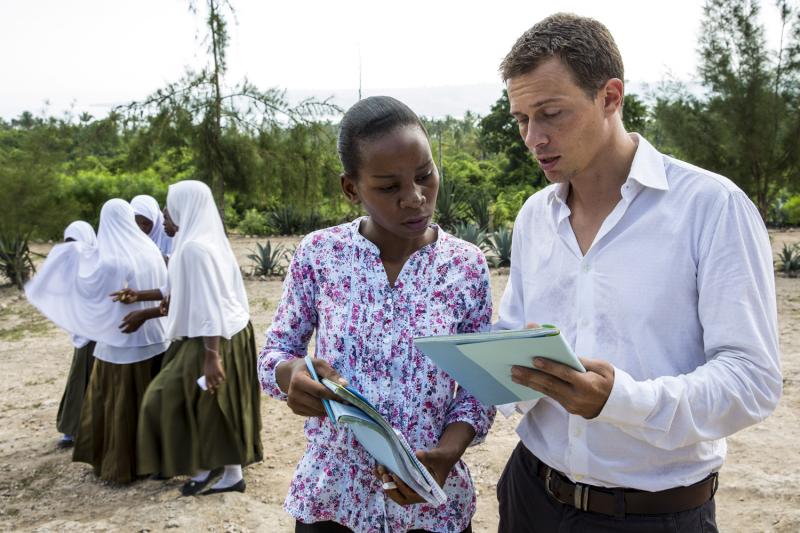 Working with volunteers
VSO volunteer Paul Jennings has been working alongside Rebecca for the past six months. Angaza school is just one of 12 in the area where he's been training teachers on new teaching methods.
He's been helping Rebecca plan activities and sometimes joins her in the classroom to teach alongside her. He's also been training her to become a teacher-mentor herself, so she can assess other teachers and give them feedback and advice.
"I was really happy to step forward and work with Paul. He always encourages me. If I failed to do something, he would say 'Don't feel that way. Instead try it this way.' He's very friendly and teachers enjoy his visits."
Seeing students respond
Rebecca has already seen a marked effect on her students after the adopting new teaching methods. They are responding well in lessons and are enjoying class.
"They start to ask questions and I've learnt that being friendly with the students means you can also help them." Says Rebecca
"Having a volunteer with us has given me different techniques to use. It's very useful."
---
We're in urgent need of education professionals to help teachers like Rebecca.
View our latest education roles.
Latest posts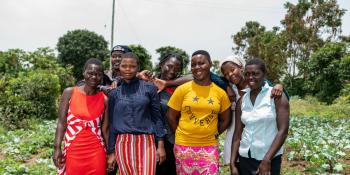 This month, our youth champions took over our @VSOPeople account on Twitter, to share the ways they're tackling climate change in their communities. Watch the video to find out more.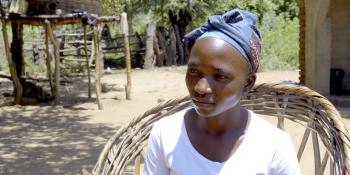 In Zimbabwe, survivors of violence and abuse have little access to mental health services to manage the trauma they've experienced. For those who've been through so much, what support is out there?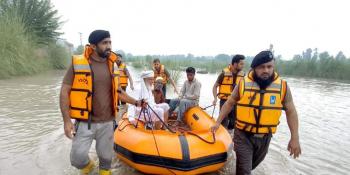 Flooding in Pakistan is a stark reminder that the increasing frequency of extreme weather events, disproportionately affects the poorest societies. Community Emergency Response Teams are in the field providing emergency action.