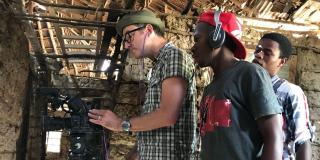 Justin Spray volunteered in Tanzania telling the stories of some of the people whose lives VSO has touched with its work there. He explains how the power of film can be harnessed to create change.
When Justin Spray saw VSO's advert for a volunteer filmmaker, he couldn't believe it.
"I'd always been aware of VSO," he remembers, "but my memories were from a previous time. I thought it was about young people going abroad to build schools and the like."
Justin jumped at the opportunity to support VSO to gather evidence of impact through film in Tanzania to mark its 60th anniversary. He quickly learned about the evolution of the organisation.
"The volunteer training really woke me up to the importance of what VSO is all about today – people having agency in their own lives. Volunteering is just about enabling people to access the things they need to overcome structural barriers that are holding them back."
The untold story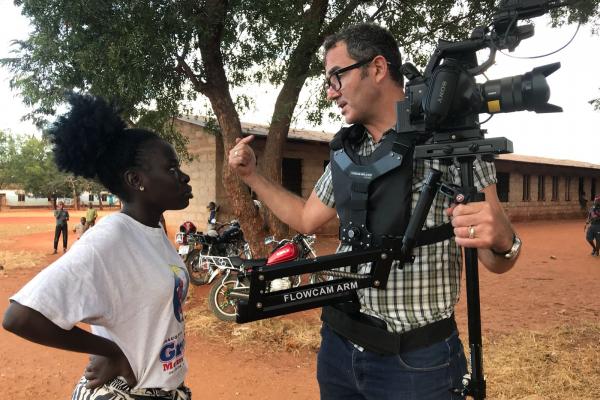 Justin committed to bringing this ethos to his filmmaking. His proposal was to make a series of short films that told the stories of people involved in VSO projects.
"I wanted to tell the story that people don't see, understand or believe often enough. In the UK, the perception people build of people from countries like Tanzania is one of vulnerability and neediness. This is reinforced every time they are represented that way across all sorts of media.
"The story I wanted to tell instead is about the power of the individual - people who possess the energy, grit and determination to build something out of nothing.
"It wasn't difficult to find when I got to Tanzania – stories were shouting out at me from everywhere."
True grit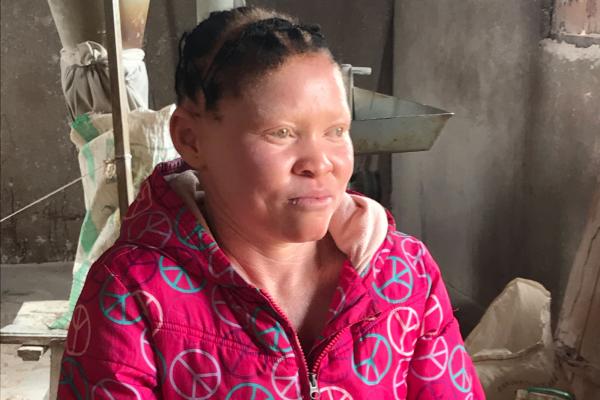 Justin was amazed by the ingenuity and determination he saw in the people he met. Even when building his own businesses in Britain, he'd not had to develop his own skills to these levels.
"One woman, Mwanaharushi, had started out buying spices, grinding them and selling the spice blends. She had zero capital, but every time she sold some of her product, she saved tiny amounts of money, until she had saved enough to build a maize mill from the ground up"
When Justin met Mwanaharushi to film her story, he found a bustling mill full of women who had brought maize from all around to be ground. Mwanaharushi told him about her ambition to turn her business into a franchise, and her ideas for expansion across Tanzania.
Justin explains: "If Mwanaharushi was in the UK, she might be able to do that by getting a credit card, or a loan from the bank of mum and dad, or some capital from elsewhere. But she had zero financial support in Tanzania, in the way we can't even imagine scarcity in the UK. That is where VSO will step in and provide access to a fund so she gets the capital to reach the next level.
"Mwanaharushi didn't even have electricity for half the day we were together. It made me reflect on the strength and endurance it must have taken to get from literally zero, to the point she was at now."
Using film as a development tool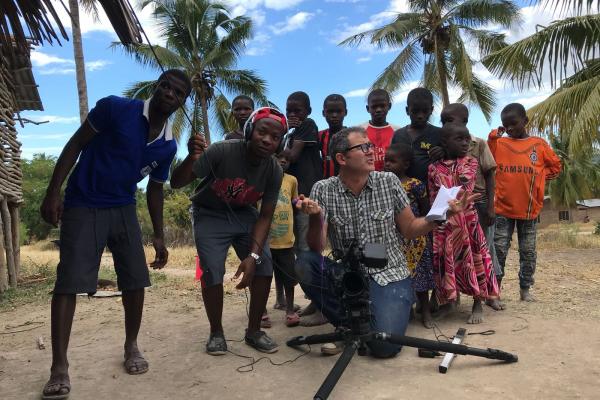 Justin made around a dozen short documentary films telling the stories of remarkable people like Mwanaharushi. But he also had an idea for a more ambitious project.
"As a filmmaker I have found out my real passion lies in telling stories with fictional characters, that are nevertheless grounded in truth and real world issues," Justin explains.
Having previously made an award-winning fiction film for a conflict resolution charity in his hometown of Brighton in the UK, Justin wanted to try a similar approach in Tanzania.
Handing over the director's chair to local youth
Together with an interactive theatre group, Justin worked with young people aged 15 years and up in the town of Lindi. Through workshops, Justin worked with the young people to develop a script for a film that would explore the difficulties a young female character called Tabu faces to stay in school.
"All of the dialogue the young people wrote was based on real stories that had happened in their community, for example young people getting pregnant early and then being excluded from coming back to school. But making it a fictional story allows different issues to be combined and explored in different ways, while making it anonymous."
Young people from the community were also trained as actors and crew to shoot the film.
Grand finale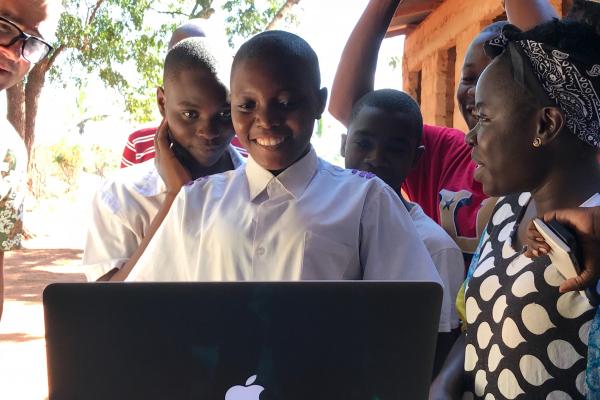 At the end of Justin's six-month placement, the resulting 15-minute short film Tabu was one of six showcased as part of special VSO 60th anniversary events across Tanzania.
Several hundred people attended the screenings, including donors, government ministers and – most importantly – the people who appeared in the films.
"It was an amazing experience watching the young girl who plays Tabu seeing herself on the big screen for the first time – for someone who had never even seen a film to suddenly be the star of one."
Justin says his ambition was always for the people in the films to be a central part of the screenings.
"Film allows you to connect emotionally with characters in a very special way. You root for these people as characters. Then for the real person to step out from the screen and be able to tell their true story, in person, to decision-makers gathered in Dar es Salaam – that was quite powerful."
Making an impact
Justin says that one of the special guests, an ambassador representing a European country in Tanzania, was so moved by the Tabu film that he committed to allocate more funding to girls and young women's education.
"I think the nature of volunteering is that change is usually slow and that volunteers can finish their placements without being sure of their impact. To have the screening event as a solid output at the end of six months' work, on the last day of my placement, was a wonderful ending."
Justin says his experience making more than a dozen films in Tanzania has made him a more skilled and resilient filmmaker. He's now committed to continuing his passion of using film to shed light on important issues, and start conversations that can create change in society.
Read more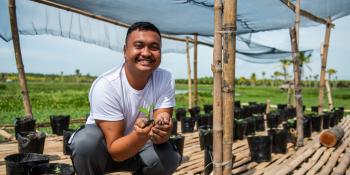 Volunteers are an incredible resource, who are making a vital contribution to the delivery of the sustainable development goals. They are also stepping up to question, to challenge, to hold decision makers to account for their actions.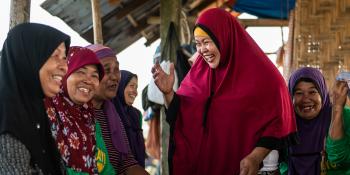 In a secluded marshland in the southern Philippines, women are emerging from the solitude and loneliness of their homes, reclaiming their place in the community and learning new skills – and it's all thanks to your support.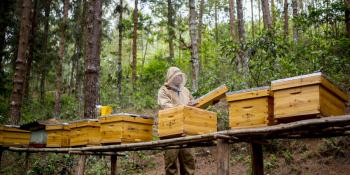 Tanzania is a land rich in minerals, and mining is one of the country's leading industrial sectors. However, the extractive industries cause many problems. But now there's an economic alternative to mining through....bees! Read more