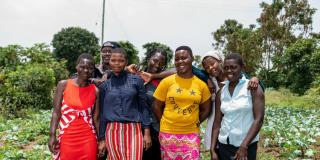 Volunteers do not necessarily have the time; they just have the heart."

Elizabeth Andrew

Female political activist
8th March marks International Women's Day, a global day to commemorate the social, economic, cultural, and political achievements of women. On this special day, we want to recognise our female volunteers at VSO and celebrate the power of female volunteerism.
From advancing girls' education, to helping communities better protect themselves against climate change, meet 5 inspiring women who are transforming the lives of some of the most left behind communities.
Dhanmati Sah - defending girls' right to an education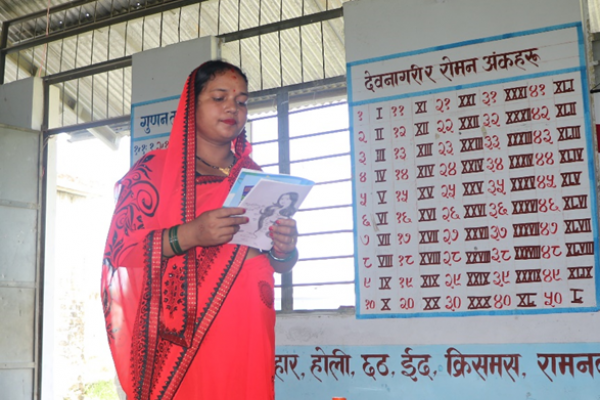 Dhanmati Sah is a volunteer on VSO's ENGAGE project which seeks to empower up to 2,340 marginalised, out-of-school girls – including those with disabilities – through education. Although the Nepalese constitution guarantees free basic education for all, the reality is that girls' lives are still determined by patriarchal traditions with many socio-cultural factors preventing girls from getting the education they deserve.  
As a volunteer Big Sister, Dhanmati has mentored five little sisters and has taught them English, Nepali and mathematics for one year, in bridge classes, to improve their literacy and numeracy skills. She has also assumed the leadership position in the local Learning Hub in which she tutors girls and helps them to problem solve.
Additionally, she is a member of Girls and Inclusive Education Network where she campaigns and advocates for the importance of education, Complaint Response Mechanisms and different forms of violence.  This includes violence in society including school violence, gender-based violence and child protection and how girls can best protect themselves.
Jovenica Postrano - diversifying income streams through organic waste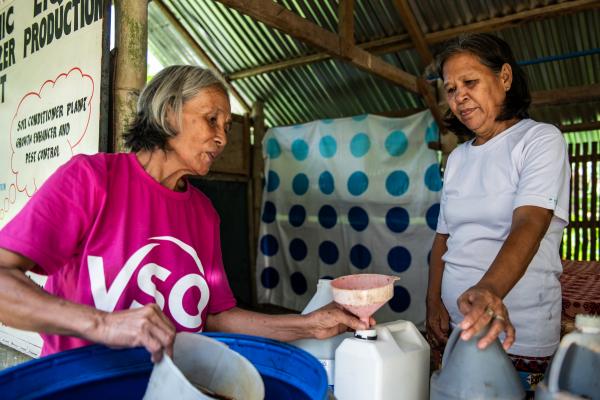 Jovenica Postrano is a trailblazer in many ways. She's been a VSO community volunteer since 1997 and has been involved in several different climate resilience-related projects. Her work with local communities is indispensable, particularly as climate change is exacting a huge toll on Filipinos' livelihoods, properties, and the ecosystems.
The Philippines straddles the typhoon belt, which is home to 75% of the world's volcanoes, 90% of its earthquakes, and is where one-third of the world's tropical cyclones form.
In her 25 years as a volunteer, Jovencia has participated in numerous trainings, from acquiring legal skills to accurately reporting illegal fishing to the authorities, to learning how to make her own biofertilizer.
Jovenica is currently the leader of a biofertilizer group in Sultan Naga Dimaporo in Mindanao and is empowering women through the training she delivers on biofertilizer.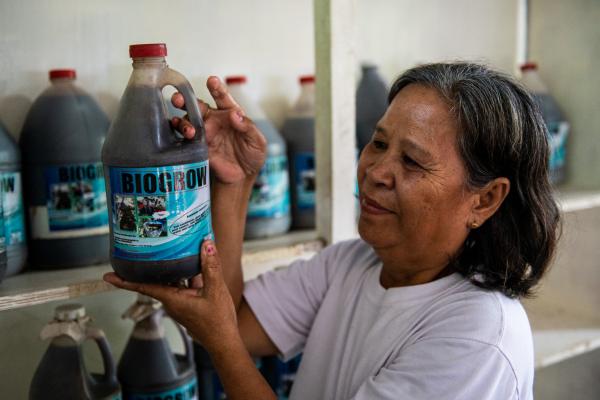 The fishing industry remains an important source of income for Filipinos, providing a livelihood to thousands of people living in coastal areas. However, fisheries are highly susceptible to typhoons which result in the valuable resource, coral reeds, being in peril. Coral reeds are damaged and destroyed in typhoons, which means less food for sea life leading to depleted fishing stocks.
To help diversify their income streams, women from fisher folk households are coming together to concoct organic biofertiliser made from molasses, fish waste, water and shredded plant waste, which is then sold for a profit. Jovenica plays an instrumental role in bringing these women together.
Yvonne Katwishi - championing sexual and reproductive health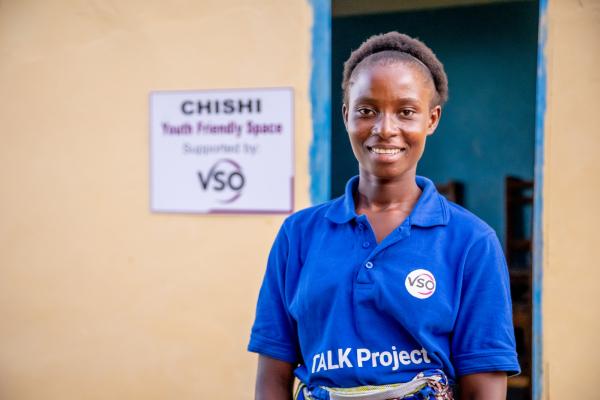 Yvonne Katwishi is a community facilitator and VSO volunteer on Chishi Island in Zambia on the Talking Books project. Talking Books aims to empower girls and boys in rural Zambia to make informed decisions about their sexual and reproductive health.
Zambia has one of the world's fastest-growing populations and a teen pregnancy rate of 29%, which is particularly prevalent on Chishi Island. This is concerning, as owing to their young age, there is a heightened risk of them losing the baby at birth or dying during childbirth. Sexually transmitted diseases are also common, as many young people are not using condoms.
As a community volunteer, Yvonne is trying to address these issues by conducting sessions with young women on how to use female condoms. She does this in youth friendly spaces that are funded by VSO.
VSO has also provided talking books: audio devices that play important health messages on topics like menstrual hygiene management, sexual health and reproductive rights and unsafe abortions. The messages are played in listening groups facilitated by volunteers like Yvonne Katwishi. Each member of the group can take a Talking Book home and listen with their parents or guardian.
Anisa Hay - promoting learning through play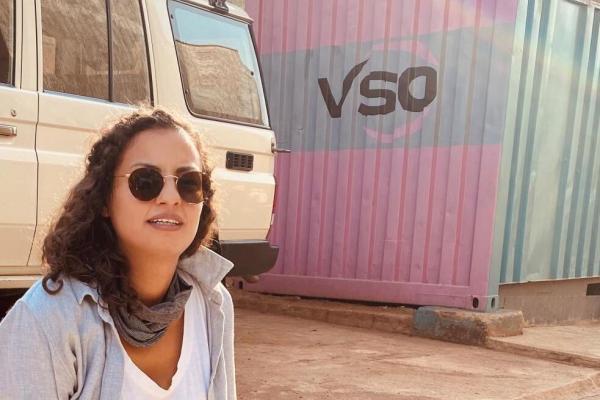 The International Women's Day theme for 2023 is "DigitALL: Innovation and Technology for Gender Equality", championing the advancement of transformative education and digital education. One volunteer who certainly embodies this, is Anisa Marie Hay who's an Early Childhood Care and Education Advisor on the Let's Learn Through Play project, based in the Southern Province of Rwanda. Anisa has drawn on her vast experience in the education sector, to help engage young learners using fun digital apps.
Children around the world are blighted by a lack of access to adequate education and in Rwanda, the story is no different. Although most Rwandan children are enrolled in primary school, many leave without a proper level of functional literacy and numeracy. Ensuring lessons are engaging through play can provide the right climate for children to learn.
It can fuel curiosity, spark creativity and can lead to improved learning retention. As a VSO International Volunteer, Anisa has helped develop modules and content on the VSO school app. Demonstrating her cross-cultural competence, Anisa works in collaboration with National Volunteers to provide technical support and guidance on the app.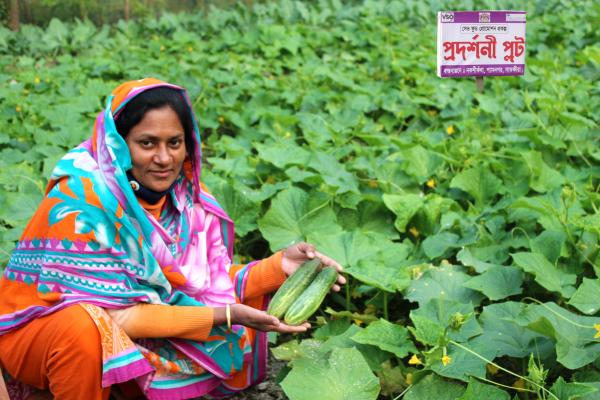 Sufia Khatun - a female eco warrior transforming farming for good
Sufia Khatun is a community volunteer in Bangladesh who is supporting 200 fellow women farmers of Sankarkathi village by training them in climate resilient food production and helping them to grow their incomes. 
Bangladesh is one of the countries most vulnerable to climate devastation. In fact, it has been estimated that by 2050, one in every seven people in Bangladesh will be displaced by climate change.  
Sufia runs her own business producing organic manure (vermin compost) and crops and shares her techniques with the community, and encourages them to switch to eco-friendly farming techniques.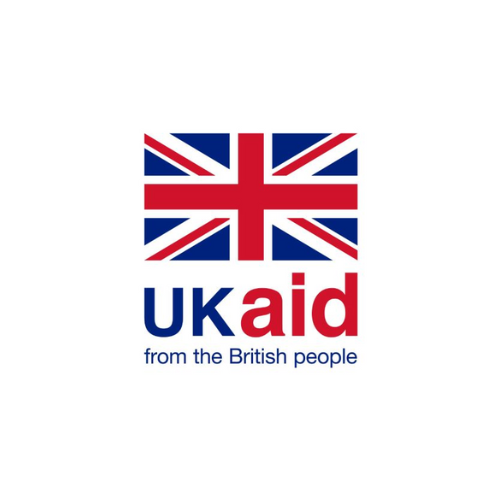 Vermin compost enhances soil fertility which in turn can lead to higher crop yields. Female farmers in Bangladesh play a crucial role in the agriculture sector, accounting for over 50% of the farm labour force. 
Volunteer with us
Sharing your knowledge, skills and energy with others makes a huge difference. Our placements are carefully designed with everyone from governments to local community groups to make sure you pass on the right skills to the right people.
Read more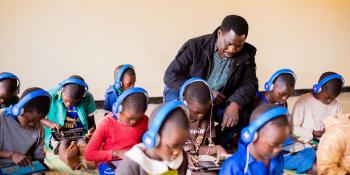 Meet 14 year old Mphatso who dropped out of school without the ability to read or write. He was sat in class with 200 other students unable to learn, so what was the point of attending school? Educational tablets are now giving Mphasto the education he deserves.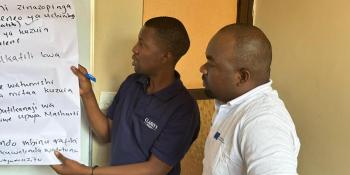 Emeka Enwe, a Finish citizen, and Dotto Joseph from Tanzania might normally live over 4,000 miles apart from each other, but through VSO's blended volunteering model, they've joined forces. Today they're working together on a beekeeping project in Tanzania.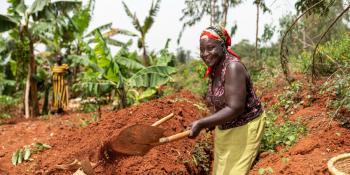 As we mark World Food Day, one statistic should be at the forefront of your mind. Currently one in ten people go to bed hungry each day.