How to organise a bake sale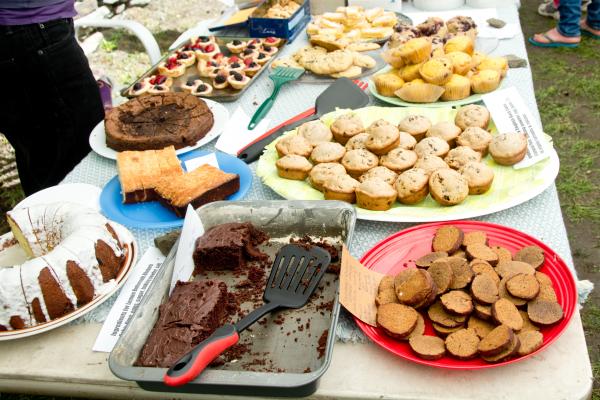 You don't need to be a Bake Off champion in the making to host a successful VSO cake sale. Follow this advice and soon you'll be raising funds and satisfying tummies whatever your baking ability. Ready, steady... baaaaake!
Step 1: Ask for help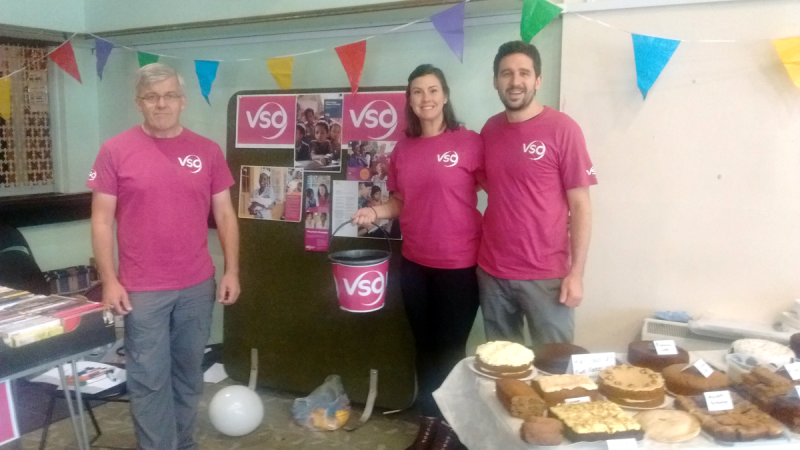 Even if you're a keen baker, it pays to ask around for help. Not only will this increase the number of ovens available to you, it'll also take some of the pressure off. Some people prefer to help in a practical way and who knows, they might just have a show-stopping lemon drizzle cake up their sleeves. It's worth spending time working out how many people you expect and therefore how many bakes you'll need, remembering to include some savoury options to win over those who lack a sweet tooth.
Step 2: Find your location
Offices are a prime location to host a cake sale. With lunch stretching ahead, hungry colleagues will welcome the chance to stock up on snacks during the mid-morning lull. Shops and reception areas, particularly those which have decent footfall, can also prove a hit, as well as local businesses, markets or school and office canteens. Ask around to see what's going on and consider theming your cake sale to match the premises. An easy way of doing this would be to decorate some of your cakes using the same colour icing as your local football club's strip.
Step 3: Get everyone involved
If you're hosting the sale at work, make HR or the resident social butterfly aware. Put the details on the intranet, include it in the weekly email, stick up posters and remind people via Facebook. And in all correspondence, include a link to your charity page.
Step 4: Think ahead
Exchange some £10 and £20 notes for small change the night before the sale. Then decide how much you're going to sell the goods for, making sure there's a range of prices and that these are prominently displayed. Set aside small takeaway boxes to tempt those who aren't quite ready for cake.
Use VSO materials
Make use of all the VSO fundraising materials available and if you're stuck for ideas, get in touch. If it's clear why you're fundraising, people will be more inclined to support the cause. Remember to tell everyone how much you've raised afterwards and what causes their money will be supporting. Not only will people be pleased to hear how their money is helping, it'll also give them another nudge to donate.
Top Tips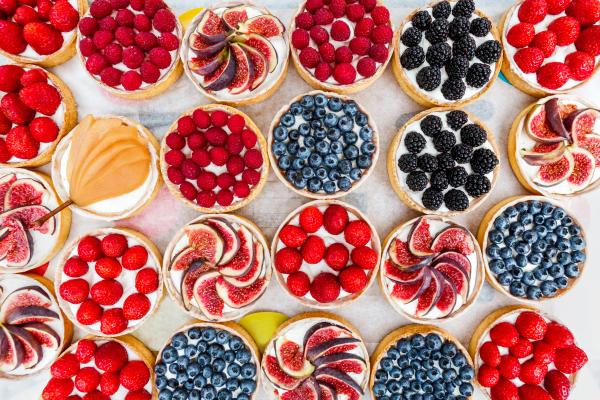 Get your butter out of the fridge a couple of hours before using it to make mixing easier and quicker. If you forget, measure the butter into a bowl and set it on the radiator or in the airing cupboard until softened.
Go for all-in-one recipes and use your food processor shamelessly to make life easier.
Make big cakes to cut into slices for minimum work and maximum profit.
Buy bulk packets of sugar, flour and other ingredients to save on costs.
Avoid expensive ingredients and use fruits that are in season, when they are at their cheapest and best.
Need some help? Get in touch!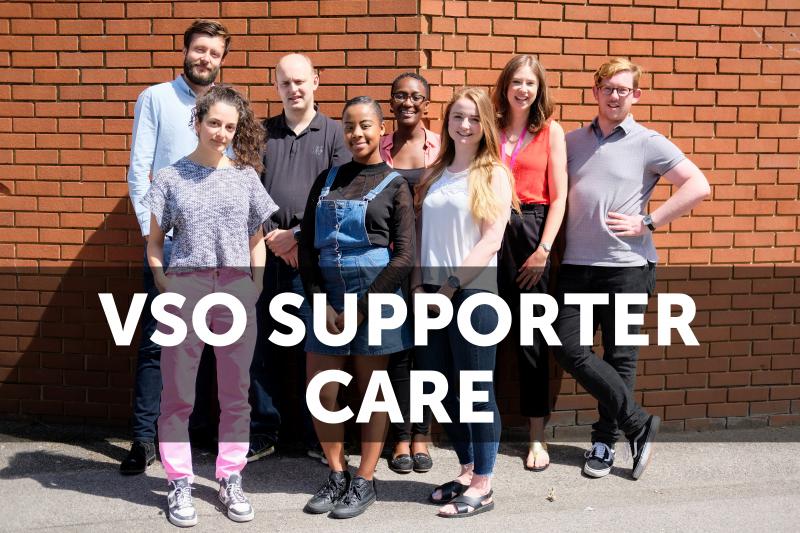 Telephone: +44 (0)20 8780 7500
Email: enquiry@vsoint.org